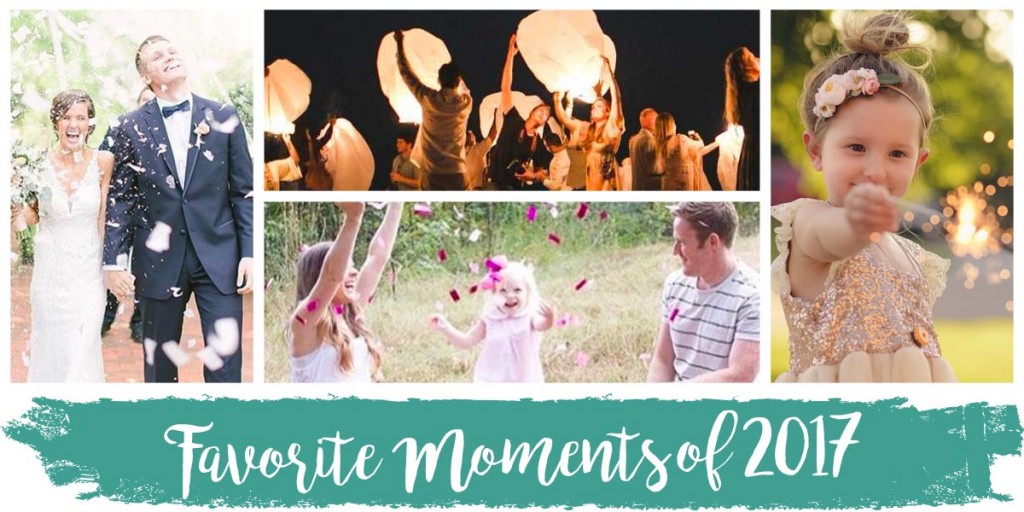 It's hard to believe that 2017 is over, and a new year is just begun. This is when we we stop and reflect on the year we had and contemplate what we want for this next year. 2017 was a great year at Superior Celebrations because we got to take part in so many beautiful moments with our customers. We want to share some of the highlights with you and thank our sweet customers for including us in their big days.
Favorites of 2017
Favorite Gender Reveals
Ah, gender reveals. They hold a dear place in our hearts. A a new baby is always a mystery–what will they look like? Who will they someday be? The gender reveal party is a fun place to start all that wonderment and excitement with friends and family all around. We get so many amazing stories and photos from our customers that it's difficult to narrow down a few favorites.
Sometimes in the flurry of confetti and jumping–we find that folks do a lot of jumping at the reveal–it can be tricky to see everyone's faces. It was so fun to see the Pecora family's reaction to baby boy!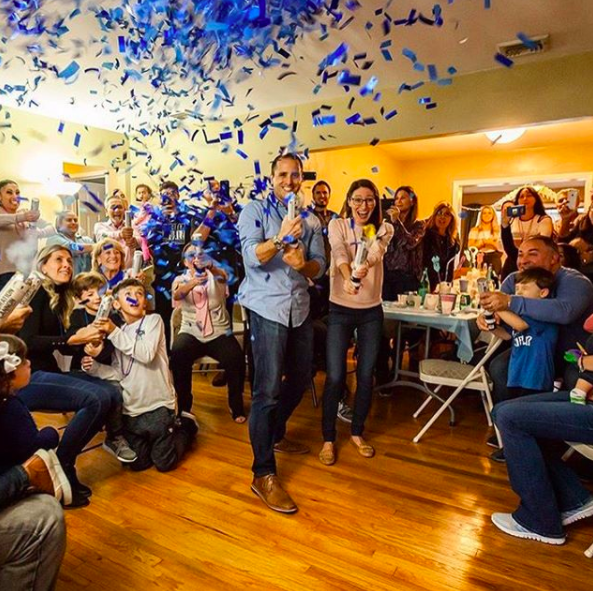 And how about those small, intimate reveals? This sweet moment shared by the Tuck family is one of our favorites because big sister is the central part of the photo.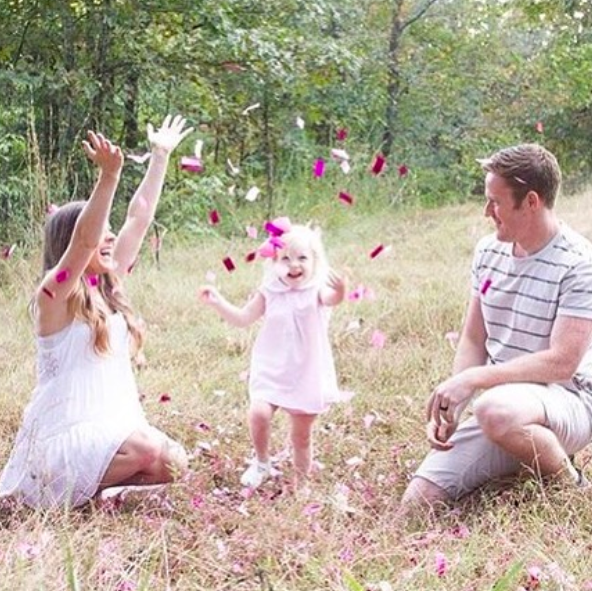 We have two options for Gender Reveal Confetti, pink and blue. Imagine our delight when the Craft family had both pink and blue confetti blast off for their twins!
Favorite Sparkler Photos
Sparkler exits are a big deal over here. If you're in the market for wedding sparklers, or are considering using them in your wedding make sure you check out our posts 6 Sparkler Sendoff Do's and How to Photograph a Wedding Sparkler Exit. And now for a few of our favorites!
Sparklers are a staple for New Year's Eve, and this couple kicked off 2017 by tying the knot. The sparkler exit captured by Daisy Moffat is full of fun and excitement.
It's always adorable when you get a close up of just the bride and groom with sparklers. This cute smooch was captured by April from April G. Photography.
With adult supervision, sparklers are most thoroughly enjoyed by children. Ashley from Ashley Guinn Photography used our 10″ Sparklers in a princess photo shoot. How sweet is this little one?
It's always exciting to see new ways for people to photograph our sparklers. This ring shot captured by Laura Moore puts an interesting spin on our Heart Sparklers.
Favorite Confetti Photos
We couldn't be happier that the old tradition of throwing rice is now a showering of confetti. Our White Confetti and Multi-Color Wedding Confetti are the top sellers for weddings, although other colors and varieties are also used and look amazing.
First off, our favorite multi-color confetti picture is of Britt and Tory, captured by Sterling Image Works. A perfect "you may kiss the bride" moment.
Typically, the bride and groom are the ones who decide to use confetti. However, for this couple, the confetti was a total surprise! How fun for them to walk down the aisle as it's raining white confetti.
When a couple goes super bold with our Gold Streamer Cannons, the result is a giant golden archway that is absolutely perfect for that end-of-the-aisle shot.
Finally, you have to give it up to the couple and the photographer who will brave the rain for a confetti shot. This photo was captured by Laura Moore and has us rethinking everything we know about confetti and rain. In fact, we have an entire post dedicated to Weddings and Rain: A Photographer's Perspective.
Favorite Sky Lantern Sendoff
Sky lanterns are the way to go if you always dreamed of a fairy tale wedding. That said, combined with a destination wedding, our lanterns are a match made in heaven. We loved this destination wedding shot in Cabo by Victoria Huff.
Sending off a sky lantern is one of those "bucket list" items for everyone, and these guests had a blast filling the night sky with them.
Looking back on all the photos of 2017 shows just how beautiful a few things like confetti, sparklers, and lanterns can make a moment. We are so thankful for our loyal customers and the amazing photographers who allow us to showcase their work. We are looking forward to a truly spectacular 2018. If you want us to see your weddings, events, and gender reveals, be sure to tag us on Instagram @superiorcelebrations and use the hashtag #superiorcelebrations. You can also give us a shout-out on Facebook.
Happy New Year, everyone!