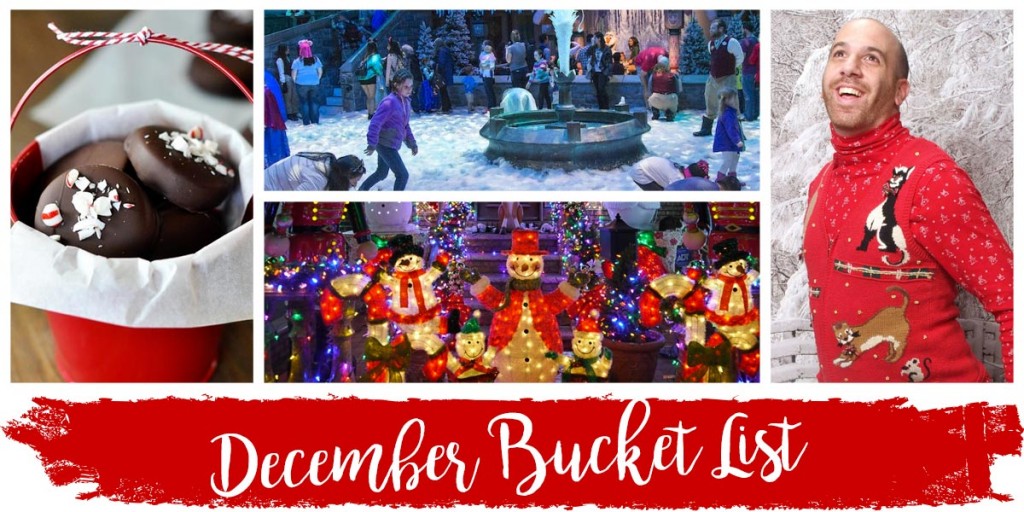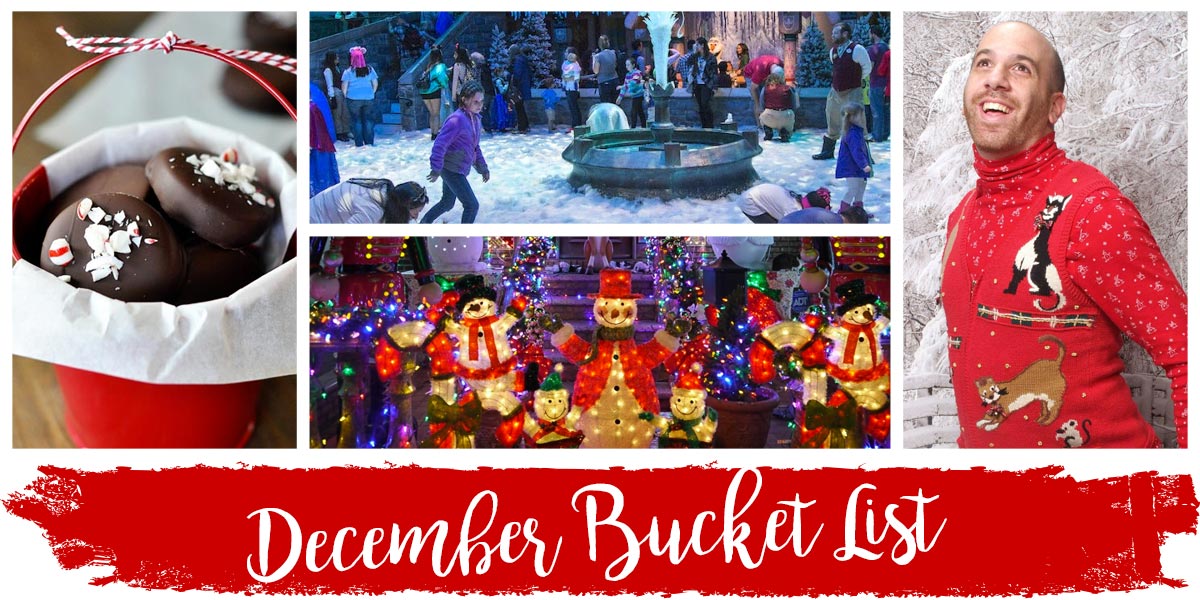 Happy December! December is by far the busiest month in the year, and oftentimes it slips past us without allowing us to do everything we were dreaming of all year long. We have 25 days until Christmas, so lets maximize our time spent with family and friends and make some wonderful memories. We've put together a bucket list for the 25 days leading up until Christmas!
December Bucket List
1. Play in the Snow
First of all, try to have a snow day. Maybe you're like us and you live in Florida, the Sunshine State. Guess what? There are places that pack in a bunch of ice and snow and give you the opportunity to have a snow day. Even Disneyland and Disney World have Olaf's Snow Playground to give your kids a taste of snow.
2. Get Outdoors
If the weather permits, head outdoors and take your family on a hike. December is undoubtedly the most expensive and stressful time of the year. Just being outside gives everyone a nice boost of vitamin D and physical activity is a shot of feel-good endorphins. The best part is it's free!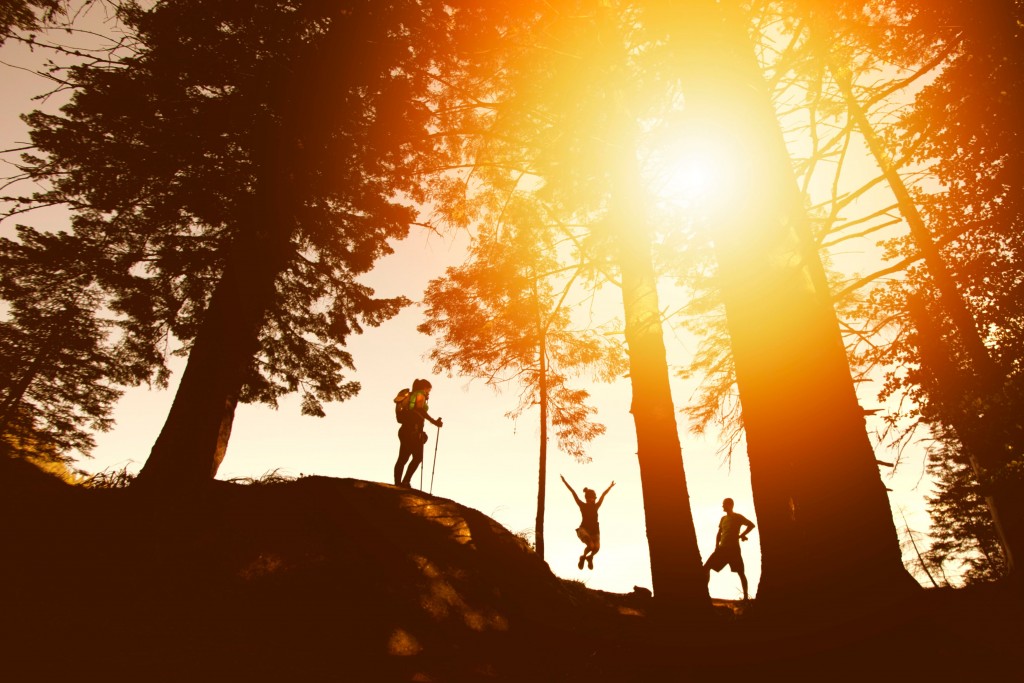 3. Do Good
Go and do some good in the world. Whether it's finding all the bell ringers in town and dropping money in the bucket, volunteering at a soup kitchen, or leaving a huge tip, this is the time to spread cheer. Find a cause that resonates with you and your family, and get involved! Last month we talked about ways to give back to veterans for Veteran's Day. Guess what? Christmas is still a great time to give back to veterans. Take a peek at that post for some inspiration.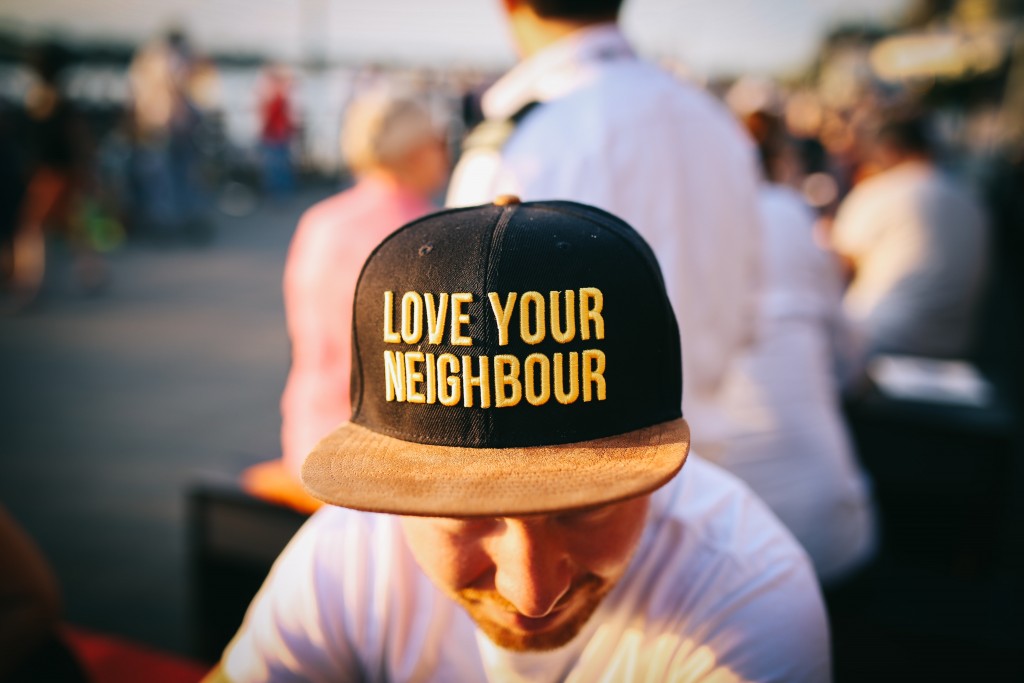 4. Ice Skate
Take your family ice-skating. Even though you can do this any old time of the year, ice skating at Christmas is something special. Wear scarves and beanies and go find your inner figure skater, or hockey player…whichever speaks to you.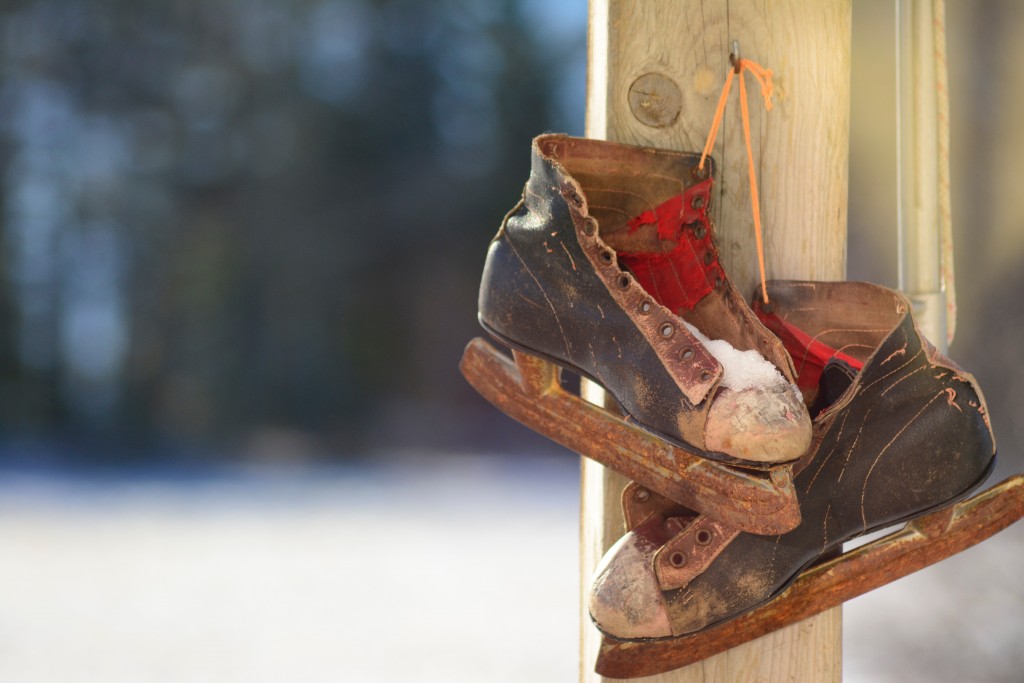 5. See a Play
Watch a Christmas musical or play. White Christmas is a really fun musical to see, and The Christmas Carol is always moving. You can't watch Scrooge transform from jerk to jolly and not be filled with the Christmas spirit. "God bless us everyone," right?
6. Christmas Candy
Make Christmas candy! This is the only time of the year where making candy is a thing. You do not want to miss out on it. If you're not super confident in the kitchen, you can do something super easy and make Christmas Crack. Oh my word, this stuff is ridiculously delicious and addicting. That's why it's called crack. If you feel up to the task, Peppermint Patties are also absolutely delicious. Pack up your treats and divvy them out to your friends and neighbors!
7. Movie Marathon
If you're not able to get out to watch an actual play you can have a Christmas movie marathon. My family always kicks off December with Elf and The Santa Claus. We pretty much have those movies memorized. The Home Alone franchise is also a great one to watch in a marathon, although I personally think they go downhill after they replace Macaulay Culkin.
8. Game Night
Host a game night. You can get a large crowd together and have an old fashioned Bunco night. Or if you have younger children a really fun game is Pie Face. Actually, this game is fun for adults too. Games can be your salvation when your kids are on winter break. Stock up on things like Jenga, Uno, and Checkers to keep your kids from turning into screen zombies.
9. Random Acts of Kindness
Go do some random acts of kindness. Get your kids to make some cards and take $30 (or more) worth of quarters to a laundry mat. Fill up the slots and leave the cards on the machines. It won't cost you much, but you will serve a bunch of people in a sweet and unexpected way.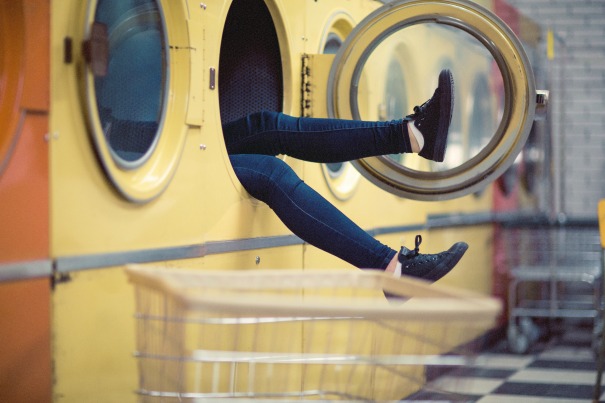 10. Tacky Party
Have a Tacky Christmas Sweater Party. Every year thrift stores get to charge ridiculous prices for hideous Christmas sweaters. Why? Because Tacky Christmas Sweater parties are always one of the biggest highlights of the season. Know one really knows why, exactly, so just embrace the ugly sweater and drink some punch.
11. Scavenger Hunt
Go on a photo scavenger hunt! Whether it be Nativity scenes, Disney montages, or just plain old Santa Claus, set a goal and see if you can get X amount of photos in X amount of time. You can use this printable to get you started!
12. Spice Ornaments
Making spice ornaments is perhaps the easiest activity you could do with your kids this Christmas. They require three ingredients: applesauce, glue, and a boatload of cinnamon. They smell amazing and make really cute gifts for teachers and neighbors. You can even use them as gift tags. Check out this recipe and instructions to feel like you won Pinterest.
13. Progressive Dinner
Get some friends, neighbors, or family members to help you put together a progressive dinner. This is a fun way to have a party without having to spend a ton of money. It's also a great way to see each other's homes decorated for Christmas. If you need ideas on how to get started Taste of Home is a great resource for learning how to put together a successful progressive dinner party.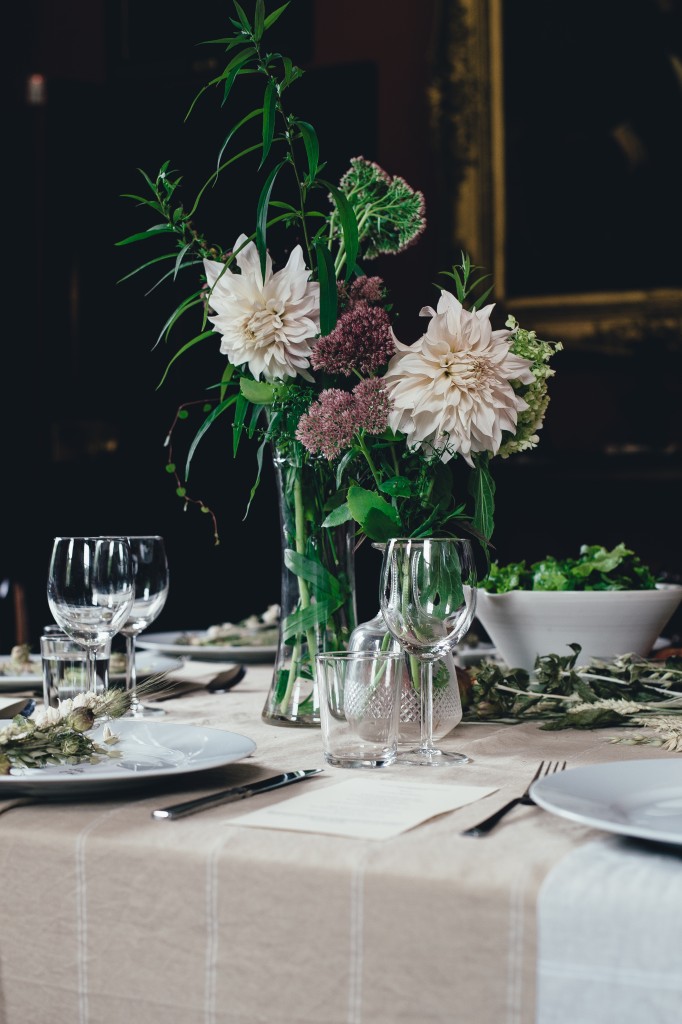 14. Letter Writing
Write a really funny Christmas Letter. You know those letters that basically tell of all the successes of a family? Yeah, why not write one that is both realistic and funny? Letter writing is a lost art, and with social media most people do not feel it is necessary to update people on what is going on in their lives. Chances are you are already sending out a holiday card–why not include a little letter? This post is really helpful in planning out your Christmas letter and includes tips on how to not appear "braggy."
15. Gingerbread House
Make a gingerbread house. I have had some major gingerbread fails in my day, but it doesn't stop me from trying again each year. There's something so fun about building a tiny house made of cookies, frosting, and candy. My kids enjoy it even more than I do and it's an activity that gives everyone great memories. Want some gingerbread inspiration? Check out The Decorated Cookie's roundup of gingerbread creations.
16. See the Lights.
I recently heard someone say that her favorite holiday memory as a child was getting in pajamas, bundling into the car, grabbing Jack in the Box, and then seeing all the Christmas lights on display. Jack in the Box isn't essential, but do get something yummy and make those memories with your kids and loved ones!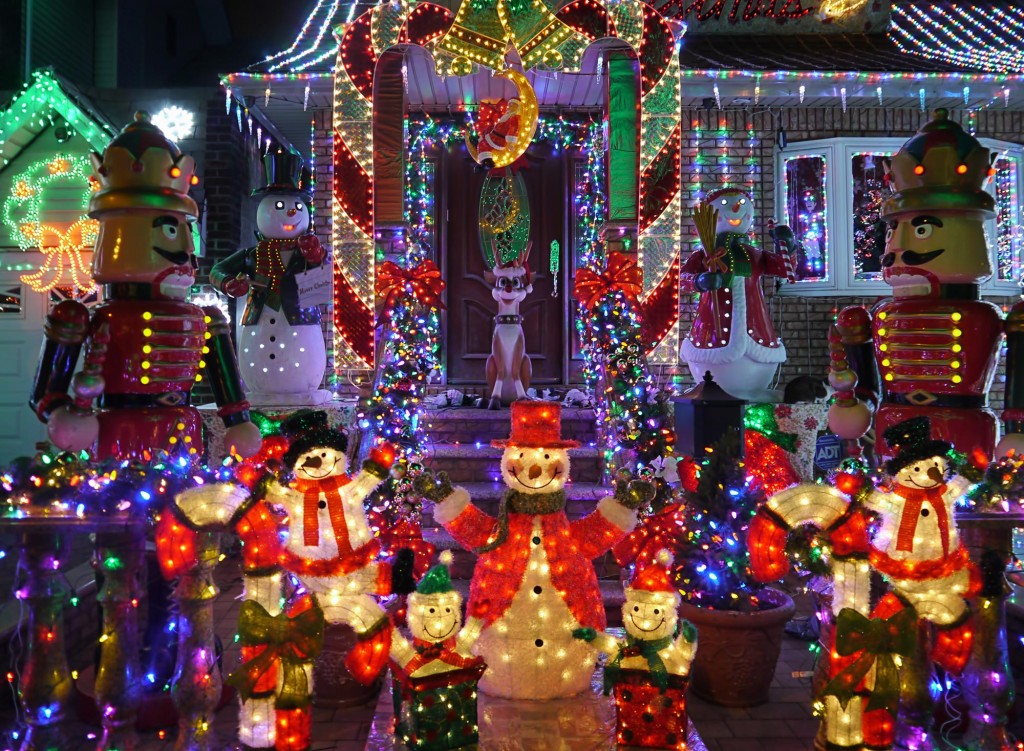 17. Get Fancy
Whether it's for a party, Christmas Eve service, or just at home with your family, have a night dedicated to formal holiday wear. You know the type? Get the guys to put on a tie, dress your daughter in a concoction of velvet and tulle, and deck yourself out in something with sequins. Don't forget a bold red lip. The photos will make it all worth it.
18. Roast Chestnuts
Does anyone actually do this here in America? You can buy them year round on the streets of London, but it's not quite a thing here in the states. We hear the lyrics, "Chestnuts roasting on an open fire" so much between November and December that we ought to just commit and try it out. You can learn all about how to do it (without an open fire) right here. Since most of us don't eat chestnuts on a regular basis–beware of the shell. THAT you do not want to eat.
19. Take Someone Shopping.
Ok, we've already covered the random act of kindness category, however, we all have someone in our life who needs to be blessed beyond the "random act." We're talking single moms, dads who just lost their job, or people going through a health, emotional, or financial crises. The sad fact is, we all know people who fall into those categories and the holidays are the perfect time to DO something. This isn't charity, this is stepping in as a friend and loving your neighbor. Don't have much to give? That's OK. Even taking someone to Toys R Us and spending $30 would be a blessing. So think about it: who in your life could use a little boost this December? Now is the time to invest in that family by sharing your resources and making room in your heart.
20. Have a Pajama Day.
If there is one month in the year that EVERYONE gets overtired in it's December. Declare a day of personal care for your entire family and allow everyone to rest. This means: no regular clothing, only pajamas. No cooking, only takeout. No cleaning–tomorrow will take care of it. Even if you have young kids, they can benefit from a day of resting. Put on some movie marathons, pop the popcorn, read some stories, and play some games. Most important? Go to bed early. After all, everyone knows that flu season follows the holidays, so give your family that extra boost with a legitimate day of rest.
21. Make Wassail
What's loaded with sugar, smells amazing, and tastes like Christmas? Wassail! This recipe is great because you can make it in the slow cooker. Just dump the ingredients in and within a few hours your house will smell delicious.
22. Have a Bonfire Night
Gather some friends together and have a good old fashioned bonfire night. Make s'mores, sing campfire songs, and tell scary stories.
23. Host a Christmas Cookie Swap
Invite some friends and neighbors to bring at least two dozen of their favorite cookies. Now swap! Everyone should go home with a huge pile of assorted cookies.
24. Make Holiday Slime
If you have kids between the ages of 6-12 you are well acquainted with the slime craze. Have you ever bought so much Elmer's glue in your life? No. Do you know the difference between Butter Slime and Cereal Slime? No. But your kids do. Well, guess what? Your kids will be ecstatic to know that there is such thing as Holiday Slime. This slime is the ultimate: it smells like peppermint, and is super sparkly. Yes, your kids will love it. Get the recipe here.
25. Host a White Elephant Bingo Night
There's something so delightful about finding a perfectly awful gift and watching your friends squabble over it. A white elephant party takes all the stress of buying presents and turns it into a night of laughter and fun. Adding the bingo element is an extra twist to determine who gets to swap and steal. You can find the details here.
We hope this bucket list inspires you to make some awesome memories this December! If you do any of these activities and share on social media, be sure to tag us on Facebook and Instagram! You can use #superiorcelebrations and we will share your photo with our followers. Let the Christmas cheer begin!