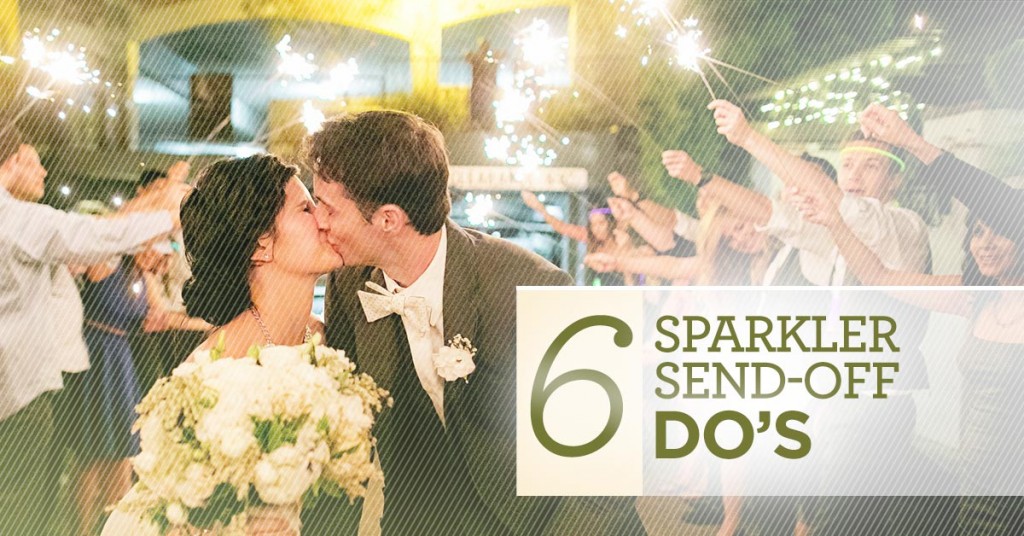 By far one of today's biggest wedding trends is having a grand finale. That darling and nostalgic tradition of throwing rice at the newly married couple has evolved ten-fold. Why? For starters, many couples are opting out of church weddings and choosing different venues. While you may have photos of grandparents standing on church steps, ducking under sprays of rice—today's bride and groom are choosing a different way to close out their celebration.
Enter wedding sparklers. Some of you will know that Superior Celebrations was born from Superior Fireworks—the online leader in consumer fireworks. Our 20" wedding sparklers, 36" sparklers, and heart sparklers are hands-down the best in the business. We wanted to share some valuable information that will make your sparkler send-off amazing!
Sparkler Send-Off Do's
DO check with your venue beforehand!
The last thing you want to do is just assume that you can have a sparkler send-off without first asking the venue for their approval. There are some venues that will gladly give you permission, and others with a strict no-fire policy.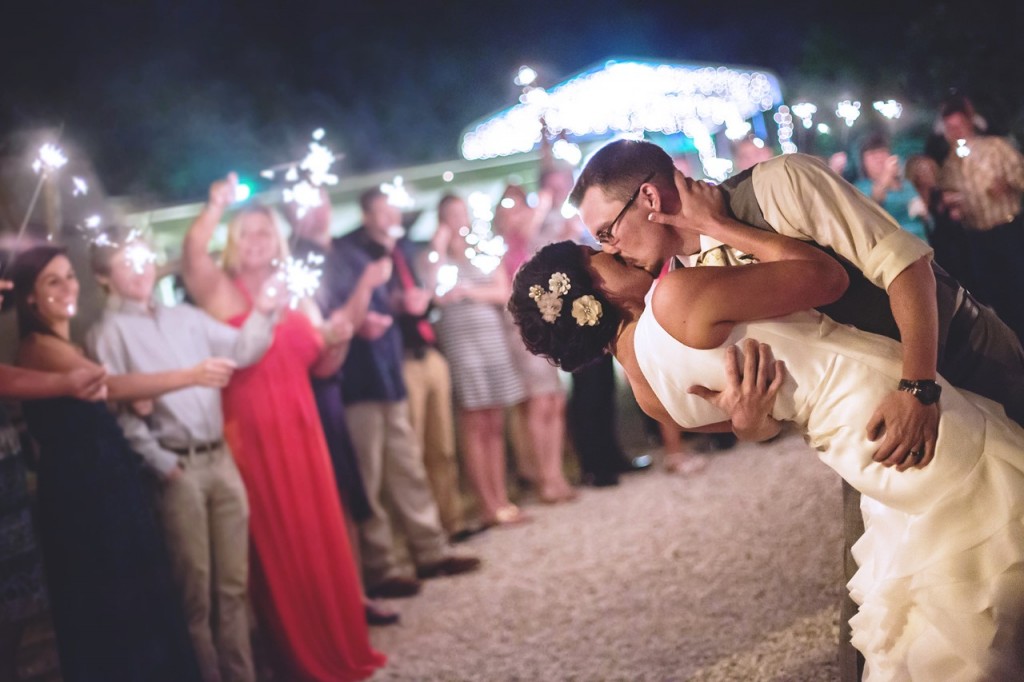 DO coordinate with your photographer and wedding planner!
Scheduling the sparkler send-off is a tricky business. On the one hand, you want as many guests as possible to participate, and on the other hand you don't want to leave your own party too early! Your wedding planner will be your best resource in determining what time you schedule the send-off.
Your photographer will also need to plan for that time and can help you decide the best place to stage the send-off. You want a large, open space clear of low ceilings or brush. Hire a driver to pick you up in your chosen getaway car.
DO purchase quality sparklers!
There are many sparklers on the market, but for optimal photos and experience you want to get the best. Our 20″ sparklers have an easy-light tip, burn for almost two minutes, and have a beautiful gold sparkle.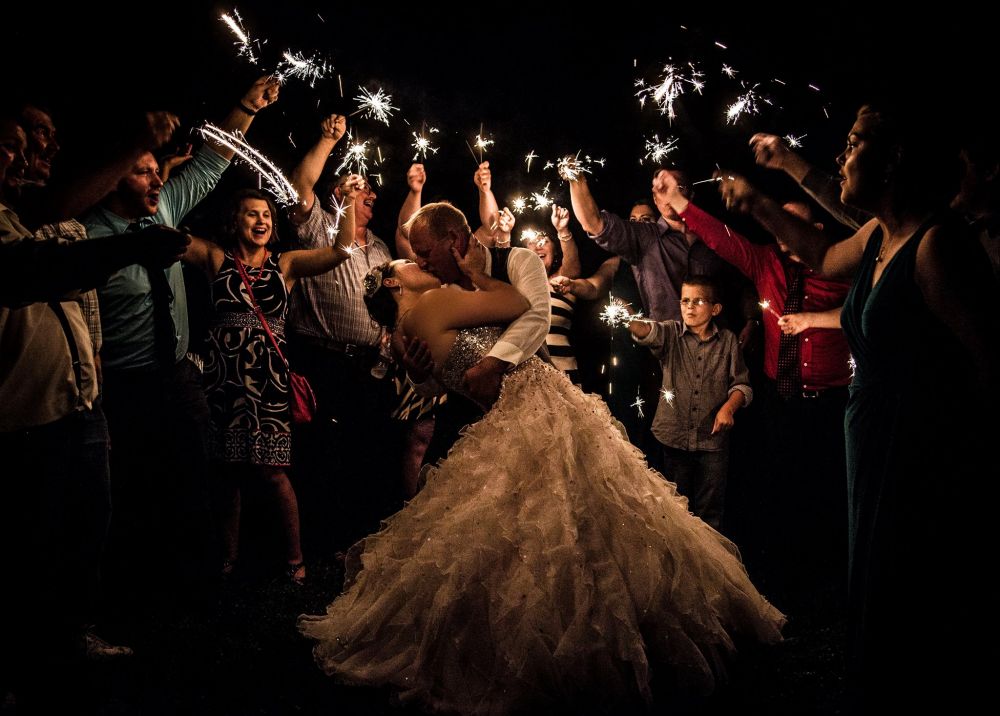 The 36″ sparklers are the largest sparkler available and burn for over three minutes! Our customers love that these sparklers give ample time to take plenty of pictures. One of our customers actually said they ran through the sparkler-tunnel three times!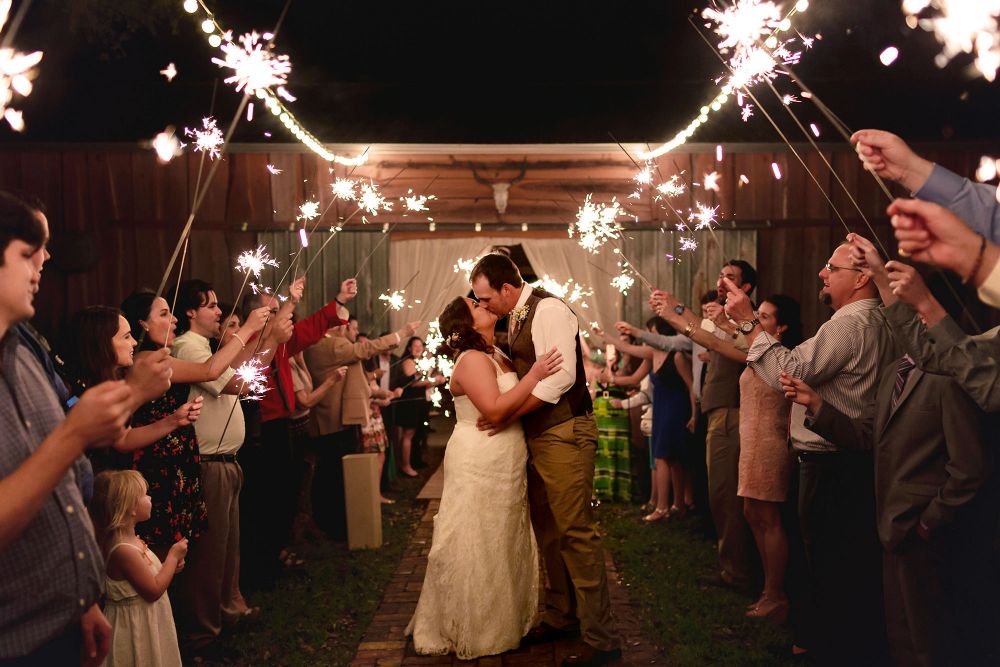 DO let your guests know about the sparklers!
The sparkler send-off is one of the best photo opportunities for your wedding! You have to let your guests know ahead of time that you want them to participate. The best way to do this is to have a sign set up with a scheduled time slot for the send-off. If you're talented at hand-lettering you can make your own, or you can choose from many different stores on Etsy.
We love this printable by MaggieJDesigns. Simply print out the size you want and you're good to go. Position your sign somewhere that is visible to ALL guests! Not only will it encourage them to participate, but it's also a great addition to your decor.
DO plan ahead with lighting and disposal!
A popular favor choice for couples planning sparkler send-offs are personalized matchbooks. Personalized matchbooks are a nice touch in the presentation of the sparkler, however, we don't encourage that your guests actually light the sparkler with a match.
Sparklers are actually best lit from wind-resistant, torch-style lighters. The next best thing is a long-stem grill lighter. Once you start getting some sparklers lit, you should use the sparklers to light other sparklers. A sparkler will light up almost immediately from another sparkler.
A safe way to dispose of used sparklers is to have a couple large terracotta pots or metal pails filled partially with sand. Thinking ahead about this detail will save you stress and potential accidents.
DO take epic pictures!
Moments before your send-off, take a deep breath and a mental picture. This is the final piece of your fabulous day. Savor it. Then grab your new spouse's hand and make a run for it! Remember to pause for a kiss–that's the picture you'll be framing.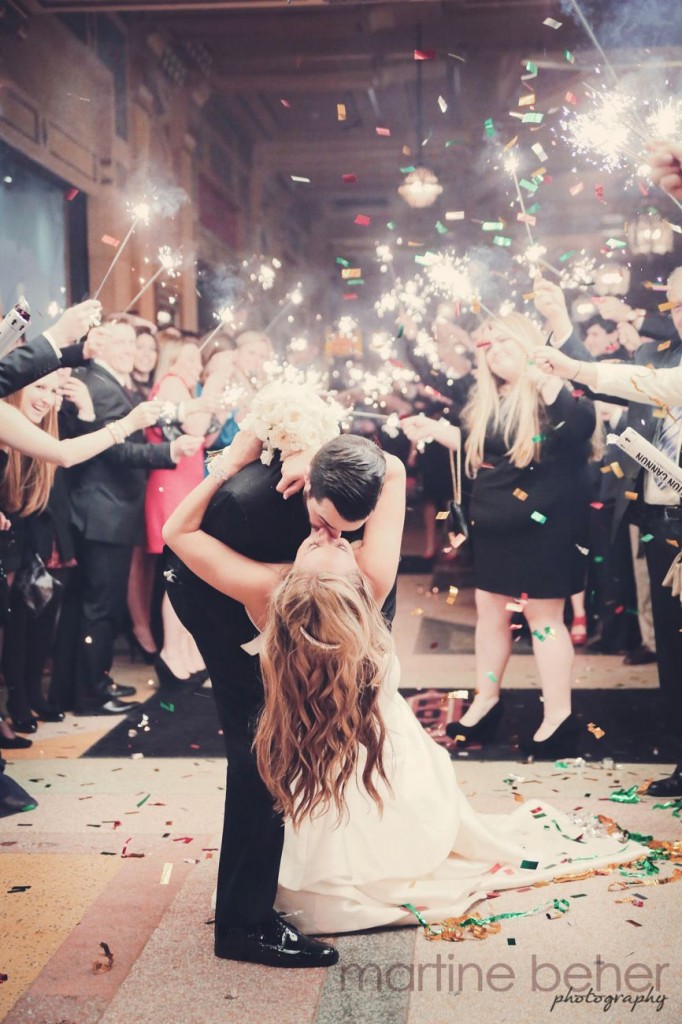 For getting the very best pictures of your sparkler send-off, make sure you read How to Photograph a Wedding Sparkler Exit!