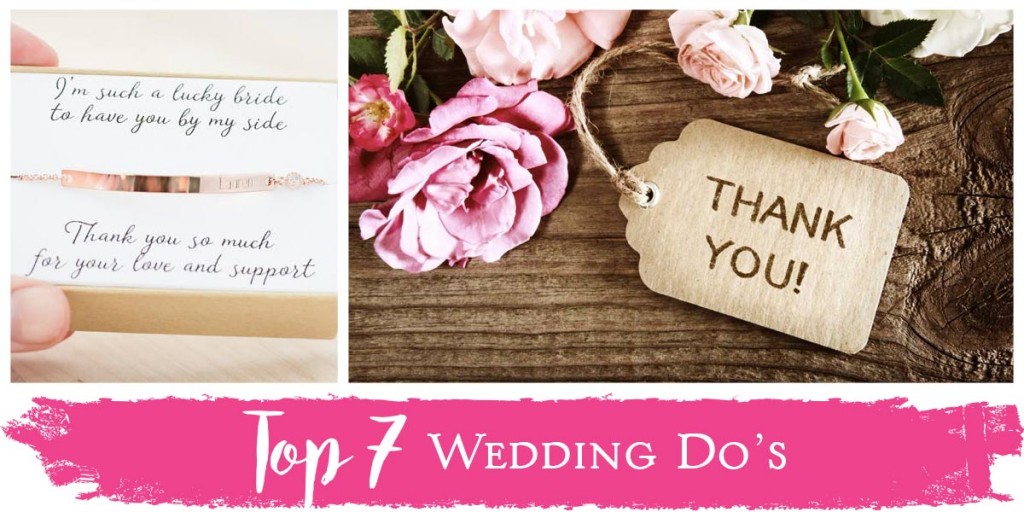 Planning your wedding will cause some of the most exciting and happy moments of your life, along with some of the most stressful. Between the giant to-do list, the ever-growing guest list, and the unasked-for advice from just about everybody–you're bound to make a mistake or two along the way.
However, there are some things you absolutely do not want to forget. While wedding styles and trends are always evolving, there is a timeless etiquette that will help you ensure that your wedding day is special for everyone involved.
Top 7 Wedding Do's
Do tell your close friends and family the big news before announcing on social media.
This may sound like a no-brainer, but in today's world of instant information via Facebook, Snapchat, and Instagram, you don't want to reveal that you are #engaged without first calling your grandma.
News travels fast, and unless you want a case of monumental hurt feelings, pick up the phone and let them hear the big news straight from you. Your loved ones will share in your joy and even add to it. Once you inform those who are closest to you feel free to blow up Instagram with pictures of that gorgeous ring!
Do include your wedding website URL in your information.
Etiquette dictates that you leave off registry details on your invitation.  Your guests will of course want to know where you are registered, but there are better ways to relay that information.
Today, most engaged couples are utilizing a wedding website. Wedding websites are a great place to track guest lists, inform guests about any changes in plans, and hype everyone up before the big day. They are also a great place to let people know where you are registered.
Do be sensitive to those you could not invite due to venue/cost constraints.
Sometimes weddings have to be small because of the venue or cost. As a result, you are bound to have some disappointed friends and family. Rather than ignoring the elephant in the room, make sure to take the time and explain why you cannot invite everyone. Amber Harrison from Wedding Paper Divas recommends addressing the issue with grace, and keeping some information private:
"It's perfectly OK to say, 'Your excitement and support means the world to me. Unfortunately we are having an intimate wedding and just aren't able to invite everyone we'd like.' Budget and/or venue constraints are other very real challenges that you can turn to help you gently and honestly break the news without needing to offer a detailed explanation." Read more of Amber's advice here.
Do be considerate and hospitable to out-of-town guests.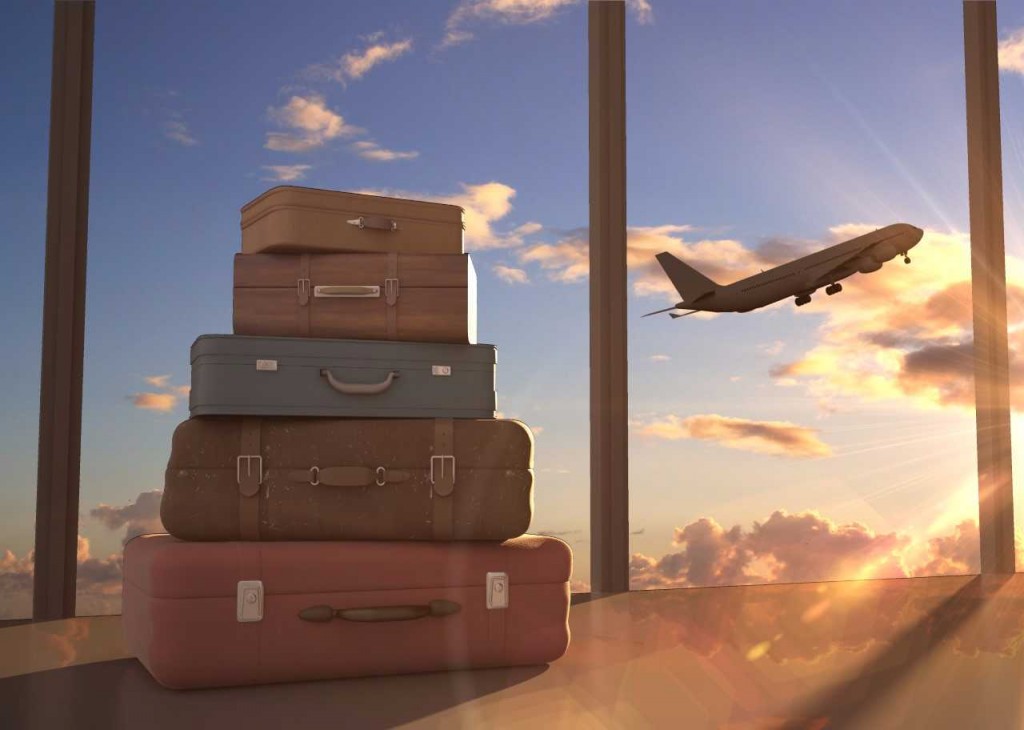 While you have a million things to do, don't forget there are people making sacrifices to attend your wedding. You can save them some trouble and stress by giving them the information they need to plan their trip. Utilize your wedding website to inform them about where they should stay and what to expect on their trip. Make it fun for them by suggesting your favorite places to eat and things they might want to do. You can even go the extra mile by inviting them to your rehearsal dinner.
Do spoil your wedding party.
Your wedding party, especially the bridesmaids, will spend time and money to make your day a success. From the wedding showers, to the bachelorette party, to the dress they will only wear once, to the uncomfortable shoes they're going to have to tolerate–these ladies are showing their loyalty to you. While you don't have to spend a fortune, DO give them a meaningful gift. We have a list of Thoughtful Gifts to Give Your Bridesmaids right here to help you find some ideas.
Do keep your guests comfortable.
While it might seem obvious, your guests shouldn't have to suffer through your wedding. You want them to enjoy your day with you. If you're having an outside wedding in the middle of July your guests will most likely get hot. Provide fans, shade, and maybe even bug spray to keep them comfortable.
On the other hand, if your wedding is in the fall or winter and you know it will be chilly, make sure to have some blankets handy. I attended a wedding where the bride's grandma couldn't even sit through the ceremony because it was just too cold.
Finally, don't make your guests wait an eternity between the ceremony and reception. If you do have to take an hour for pictures provide them with appetizers and drinks while they wait for the reception to start. And while we're on the subject of food, make sure to feed your wedding vendors. They will be working hard to make your day beautiful and need to keep their energy up. Plus it's just the right thing to do.
Do take the time to properly thank everyone.
Take time during the reception to talk to each guest individually. If your attendance is large, consider having an assembly where guests can talk to you after the ceremony. Otherwise, make a point to seek out and thank everyone personally.
Another way you can show your gratitude to guests is by NOT having them pay for their drinks. You don't have to have a completely open bar, but you should provide something for guests to drink.
Finally, get those thank you notes out in a timely fashion. While you do have a year to send them, try to get them out in the first few months of your marriage while the memory is still fresh in their minds.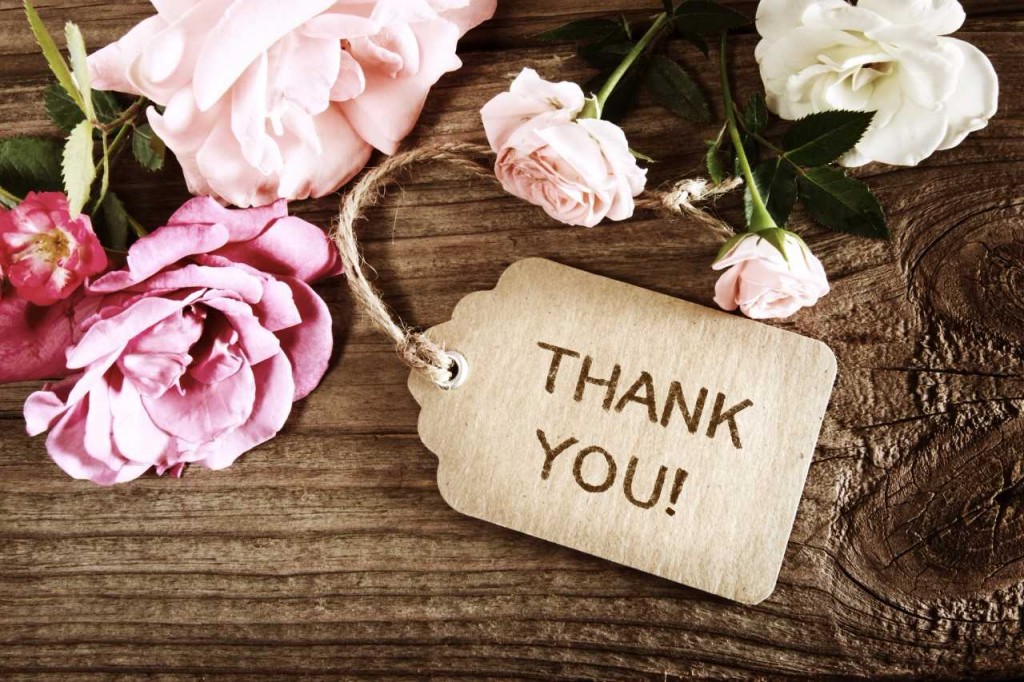 Last, but not least, don't forget to enjoy your day! When you are happy and having a good time, your guests will join in the fun to make your event even more meaningful.