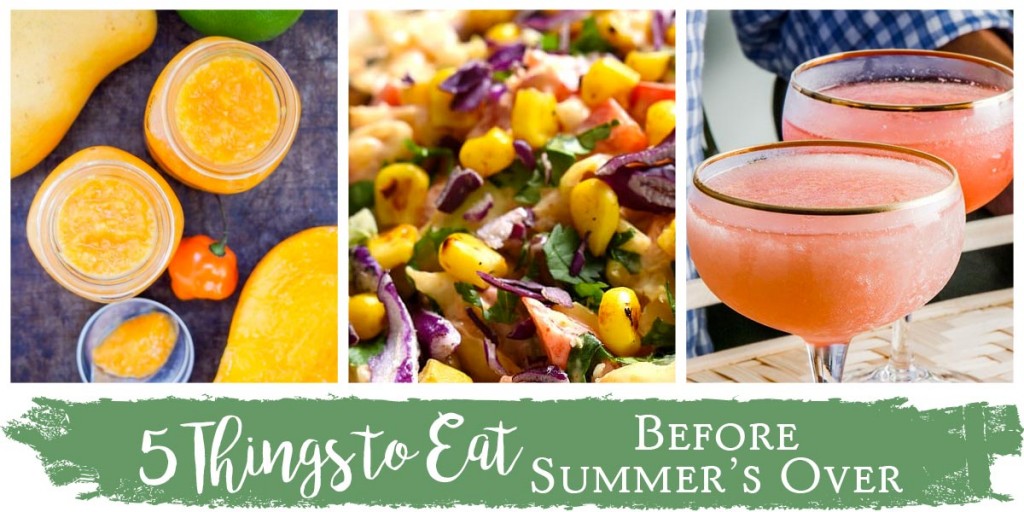 We are in our final month of summer, and school is right around the corner. Have you accomplished everything on your summer bucket list yet? Soon we'll all be thinking of cooler weather and warmer meals, but for now let's gear up to enjoy this last bit of summer.
Summer is an especially delightful season for our taste buds. Fruits can be blended into salsas, wine can be frozen for slushies, and just about anything you can imagine will taste good on the grill. While you're planning out your month of August, we hope these recipes find their way into a few of your family meals.
Sweet and Spicy Salsa
They say that opposites attract, and we often appreciate this the most with food. Take, for example, the mango and the habanero. If you have not experienced the wonder that is a sweet, habanero salsa then you are seriously missing out. The perfect accompaniment to fish, chicken, and warm tortillas, mango habanero sauce is a summer must. A word of caution, though: habaneros are a small, but mighty pepper. Definitely keep out of reach of children and AWAY from your eyes.
Mexican Cole Slaw
Coleslaw is another classic summertime food. It goes so well with hamburgers, hot dogs, and ribs. However, put a little Mexican twist on it and you have a totally different dish. Some corn, black beans, and taco seasoning change the entire make up of classical coleslaw. Pair it with tacos, enchiladas, or carne asada for a delicious summer meal!
Caprese Bruschetta
Bruchetta is a quintessential summertime dish. I personally love that it uses two of the easiest summer plants to grow–tomatoes and basil. Combined with mozzarella and balsamic vinegar, you have yourself a perfectly balanced meal.
Strawberry Pretzel Dessert
Remember the glory days of Jell-O salad? Sarah Grey, author of A Social History of Jello Salad: The Rise and Fall of the American Icon states that "few foods can tell us more about life in 20th century America than the wobbling jewel of domestic achievement: the Jell-O salad." If you're someone who enjoys learning history with a side of humor be sure to check out Grey's article.
Back to summer cooking. Summer is the perfect time to go old school and serve up some Jell-O salad. Don't worry, the Jell-O plays a small role in this Strawberry Pretzel Dessert. Pretzels combine with cream cheese and strawberries to make the perfect salty/sweet treat.
Froze
As slushies are to kids, so froze is to adults. Let your inner kid enjoy a sweet, slushy beverage with adult benefits. Froze is actually very simple to make and modify. Tweak the flavor with fresh fruit, spices, and herbs. You can obviously make kid-friendly versions of froze to appease the whole family.
We hope this last month of summer is a beautiful one for you and your family. Take the time to enjoy the flexible nature of summer before it's back to school, and back to schedules. And make sure you try at least one of these delicious foods!