Happy New Year! Can you believe it's 2017?? If you're still suffering from holiday whiplash and scratching your head in bemusement that it is in fact 2017–you're not alone. 2017 crept up with the speed of a wildebeest, and if you're not familiar with the wildebeest, well, they're fast.
Before we dive into this great blank canvas of a year let's take a look back at some highlights. We love seeing how customers put our products to use and want to share some of our favorites.
Favorite Wedding Sparkler Photos
Our wedding sparklers are a customer favorite and we get so many fantastic photos in our reviews. Since it is so hard to pick just one favorite we're going to have to settle for a collage featuring some gorgeous couples.
Sparklers make for the most dreamy, Cinderella-like photos. We can't wait to see how they are featured in all the 2017 weddings.
Favorite Bottle/Cake Sparkler Photo
Like our wedding sparklers, bottle/cake sparklers add an extra element of pizzazz to any occasion. While they are largely used for bottle service, we hold a special place in our hearts for sparkling desserts. This year, our favorite photo came from loyal customer, Cool Mess. If you're native to New York City, chances are you're already well acquainted with the drool-worthy ice cream combos from Cool Mess.
If you're lucky enough to have a birthday party there you'll get to see our very own cake sparklers front and center. If you want to see how fun a Cool Mess birthday party is check out NYC blogger Mommy Shorts recent post on her daughter's birthday party!
Favorite LED Light Cube Photo
If there is one product that can be used for literally anything it is our LED light cubes! These babies can be used to jazz up centerpieces, cocktails, luminaries, and even Halloween decor! We love how one elementary school used them in their Harry Potter Haunted House.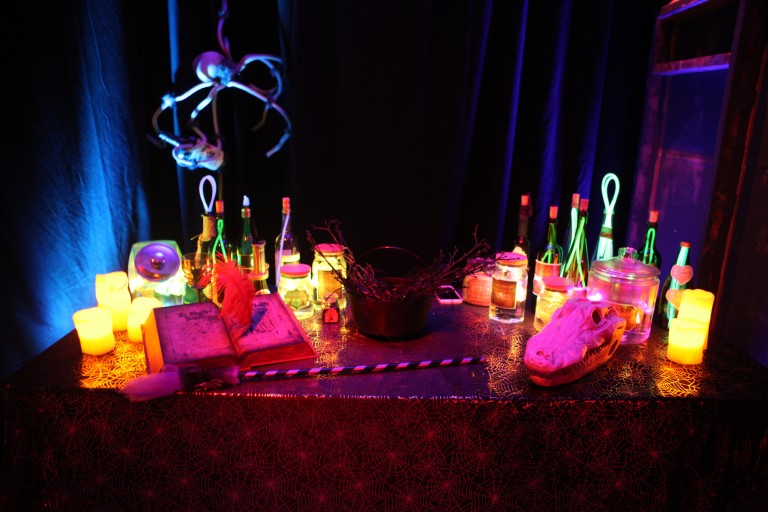 You'll also notice that our glow necklaces found their way into a few bottles. These are great props to have on hand for Halloween.
Favorite Sky Lantern Photo
Sky lanterns are one of the most enchanting products that we have on hand. They can be used at weddings, memorials, parties, and receptions. Our favorite photo was captured at a wedding reception and shows how sky lanterns are a collective affair. You can see how everyone participates to light up the night sky.
Favorite Gender Reveal Photo
2016 was truly the YEAR of Gender Reveal parties here at Superior Celebrations! So many babies–so much confetti. It was a blast. And like our wedding sparkler photos, a favorite was just too hard to choose. We rounded up a few exceptional ones so that you can see just how fun these parties are.
While using multiple confetti cannons makes for fun and dramatic photos, we also love the beautiful simplicity of just using one or two cannons.
Favorite Wedding Confetti Photo
Our wedding confetti cannons can be used in many different ways. We love seeing how some customers use them immediately after the ceremony while others choose to shoot them off on the dance floor, or as a grand finale.
If you want to have a sparkler exit but still want some confetti photos we recommend using them with your wedding party. Arm your groomsmen with some cannons and let them shoot them off for a fun, spontaneous looking photo.
And while most couples opt for our traditional white or multicolored confetti, we want to clue you in on another fabulous confetti choice: gold. Our Gold Metallic Confetti Cannons look chic and stylish on the dance floor!
That brings us to our final favorites!
Favorite New Year's Eve Photo
If there is ever a time for confetti and sparklers it's New Year's Eve. We were thrilled to see how our customers, Emily and Travis, used our Gold Metallic Streamer Cannons for their fabulous NYE wedding. What better way to close out a year than with a wedding?
Favorites of 2017?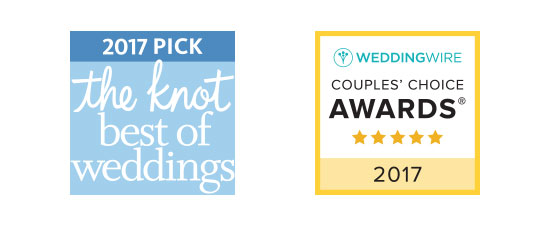 2016 was a good year for Superior Celebrations. We are proud to announce that we were a 2017 winner in "The Knot Best of Weddings," an award representing the highest-rated wedding professionals as reviewed by real couples, their families and wedding guests on The Knot. In addition, we won the Couple's Choice Award at WeddingWire.com. A huge thanks to all of our customers who left us great reviews!
2016 was a year full of highlights and we hope you enjoyed seeing just a few of our favorites. Let's make 2017 the best one yet! Be sure to share your photos in your reviews or tag us on Facebook so that we can see how you use our products.