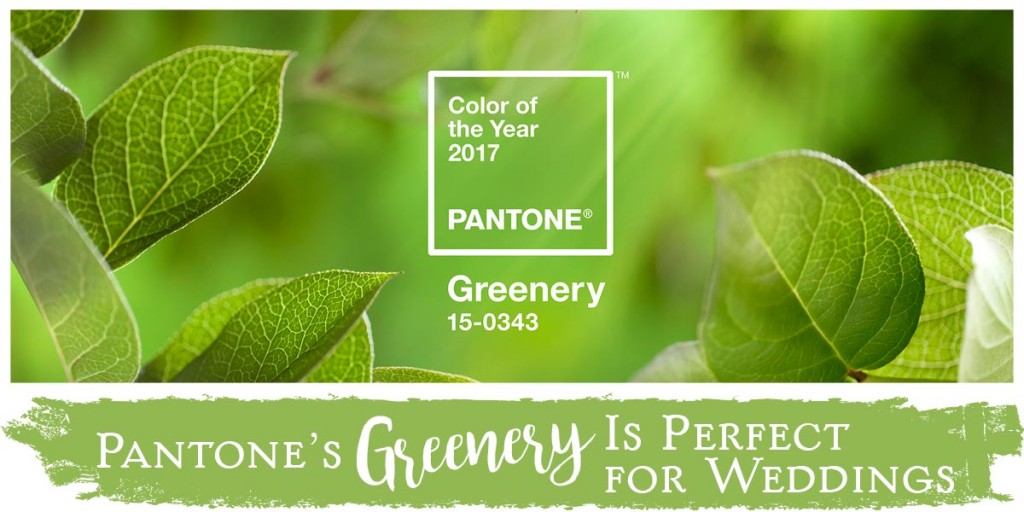 For those of us in the wedding/fashion/design industry, the day Pantone declares its Color of the Year is extremely exciting. We look forward to learning this new color because it will dictate the year's trends in fashion, decor, floral art, graphic design, beauty, and even food presentation.
Last year's Serenity and Rose Quartz found its way into every season for the weddings of 2016. The dual-toned Pantone Color of the Year symbolized harmony and cooperation. In fact, the gentle colors cooperated with many different color schemes and design endeavors.
On December 8, 2016, Pantone announced Greenery as the new Color of the Year.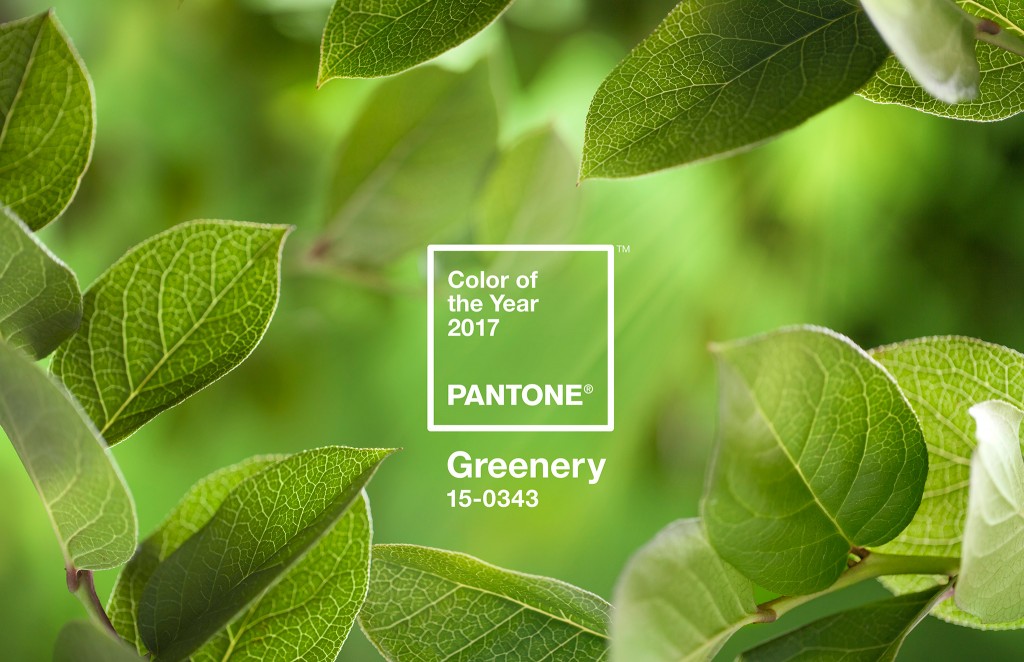 Leatrice Eiseman, Executive Director of the Pantone Color Institute, explains the 2017 choice in this way:
"Greenery bursts forth in 2017 to provide us with the hope we collectively yearn for […] Satisfying our growing desire to rejuvenate, revitalize and unite, Greenery symbolizes the reconnection we seek with nature, one another and a larger purpose."
A lovely sentiment, Greenery inspires vitality and fresh ground. We can't wait to see how this translates into the weddings of 2017. In fact, we are so excited we went ahead and made our own "predictions." If you're interested in learning how to incorporate Greenery into your 2017 wedding, this post is for you.
Why Pantone's Greenery is Perfect for Weddings
Eco-Friendly
If the color Greenery is one thing it is eco-friendly. The very color of green incites a desire of health; it is calming, but also invigorating. You can use Greenery as your launching point for an eco-friendly wedding.
Your aisle decor, centerpieces, and even hair accessories can be 100% green and disposable.
Not sure how to make your wedding "eco-friendly?" Don't worry, we covered that question about six months ago. From wearing eco-conscious clothing, to using living plants, to giving eco-friendly gifts–we covered all the bases. Just go check out How to Plan An Eco-Chic Wedding for inspiration.
Budget-Friendly
It's also very budget-friendly. If you're wanting to cut corners and save money in your floral arrangements, opt for an elegant arrangement of greens. Typically used as a filler, greenery can actually take a gorgeous center stage. Sprigs of rosemary, branches of eucalyptus, and boughs of ivy can be your best friend when it comes to saving money in your floral arrangements.
Greenery can also be incorporated into smaller details like your seating charts and wedding programs. Not only is this an eco-friendly way to inform your guests about your wedding, but it also consists of zero waste and almost no cost!
Season-Friendly
Pantone describe's Greenery as being "trans-seasonal," meaning it can be paired with many different colors. We will often see Greenery paired with neutrals, but it is a color that works well with bright, moody, pastel, and even metallic shades.
Greenery can either be used as a bold, statement color, or it can take the backseat and accentuate the different shades of the season.
While it is easy to imagine Greenery in spring and summer weddings, it's exciting to anticipate how it will be incorporated into fall and winter. We predict warm undertones with pops of crisp Greenery and vivid accent colors like red, orange, and maroon.
How do you think Greenery is going to work its way into weddings? Do you plan on making it part of your big day? We'd love to hear back from you and see how Pantone's color affected your planning!