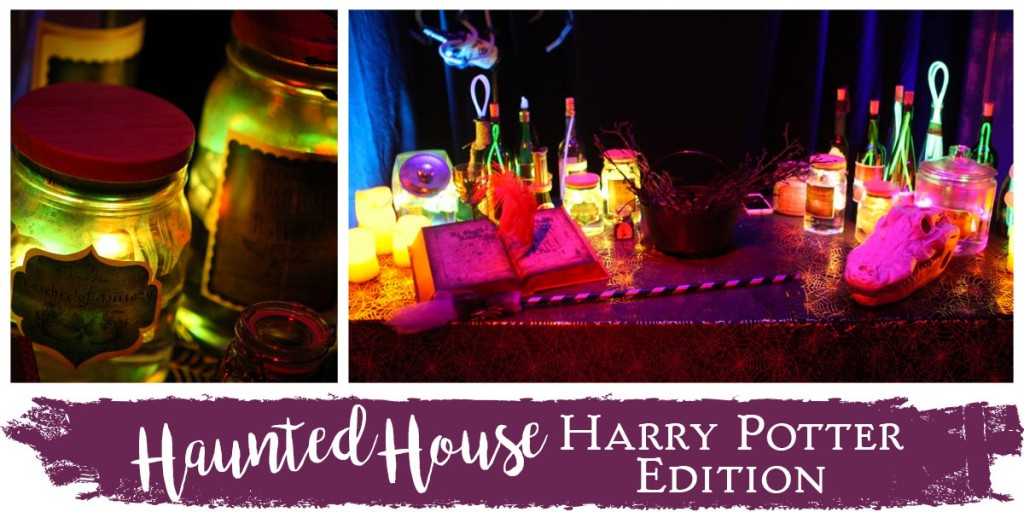 Besides candy, haunted houses are the best part of Halloween. Now, I know some would argue that the "dressing up" is the most exciting component of Halloween, but as a mom, I beg to differ. Costumes are almost more stressful than putting together birthday parties. If you have never been on the receiving end of a child vacillating between four million character costumes for Halloween, well then, you haven't really lived through a nightmare.
As a culture, we delight in pranks, and haunted houses are pretty much just a series of pranks with the victim's consent. We know what we're getting into when we buy a ticket for a haunted house. In fact, we want to be scared. The psychology behind all this begs for investigation, but this is not the place to do it. Nope. Today we are celebrating a fun, creepy, and slightly whimsical haunted house. A Harry Potter inspired haunted house.
Introducing:
The Osprey School of Witchcraft and Wizardry.
"Wait, don't you mean Hogwarts school of…"
No. It's Osprey, you know, like the bird that hunts fish and uses stealth-like tactics to snare them.
The Osprey School of Witchcraft and Wizardry is an elementary branch of Hogwarts. Here students learn spells, practice herbology, and discover just what is inside the "Chamber of Secrets." This haunted house is particularly dear to my heart because it was part of an annual Halloween fundraiser at my kids' school. Superior Celebrations provided some great assets in the way of LED ice-cubes and glow necklaces! Now sit back and enjoy your tour.
Students entered by way of the library and passed through the herbology lab to visit the Screaming Mandrakes.
Assembling mandrakes is not for the faint of heart. It involves dismembering baby dolls, mummifying said dolls, and finally shoving plastic ferns through their skulls. I wouldn't advise you let your children help with this particular task.
The potion table was quite the showstopper with some of our favorite products playing the supporting role.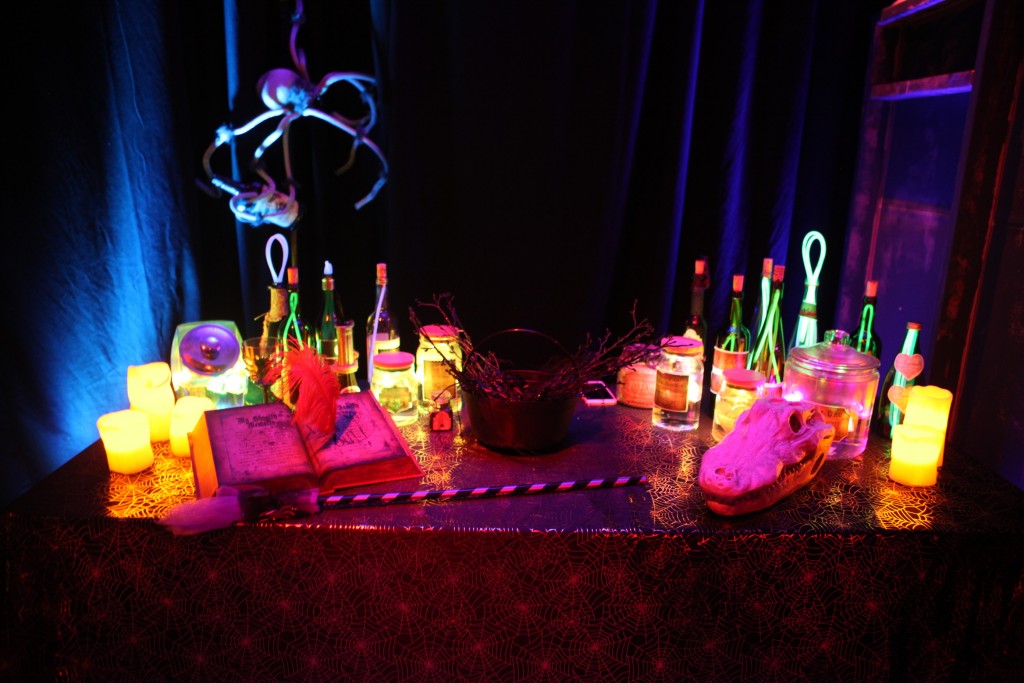 With repurposed wine bottles and creepy labels, we filled our potion bottles with glow necklaces.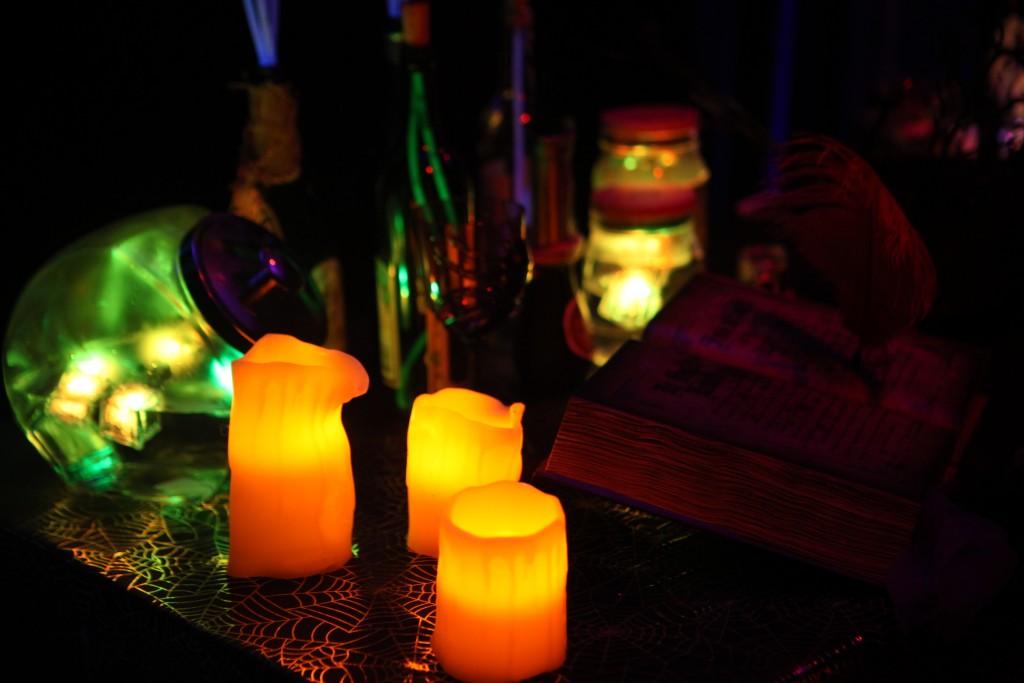 The LED ice cubes were absolutely PERFECT for the larger apothecary jars. We set some of them to color-changing mode and this gave the appearance of movement. The kids were totally enthralled by the affect!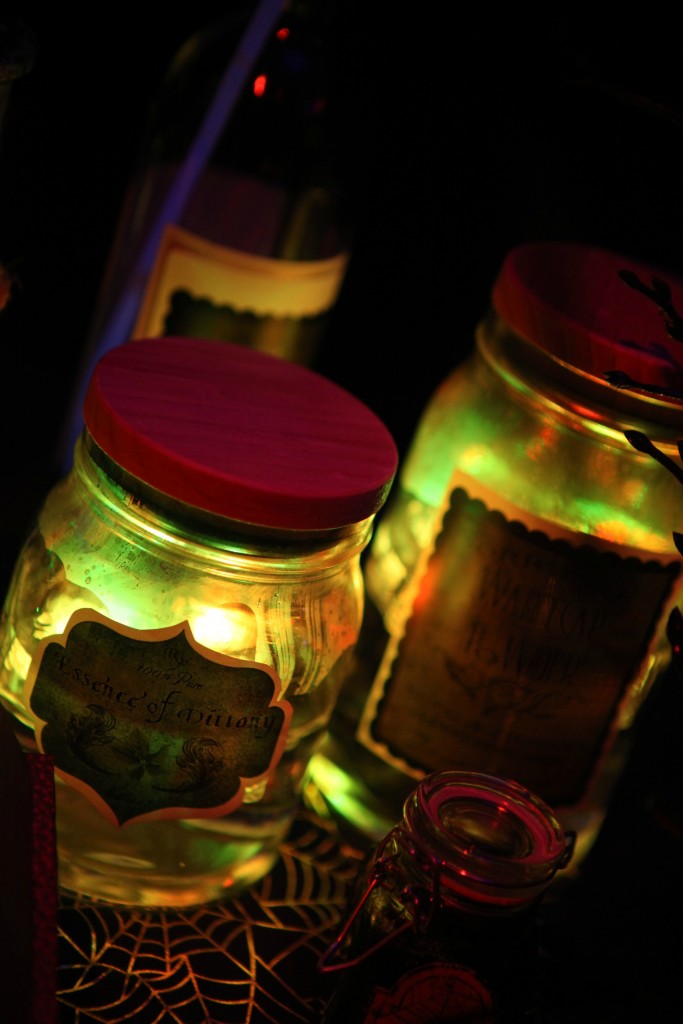 Another favorite feature was the fireplace full of flying letters. Each letter was addressed to Master Harry Potter, complete with the Osprey seal. We laced them through fishing line and hung them all the way to the ceiling. A hidden fan was positioned to make the letters look as if they were blowing right out of the fireplace. Raise your hand if you love that scene from Harry Potter and the Sorcerer's Stone.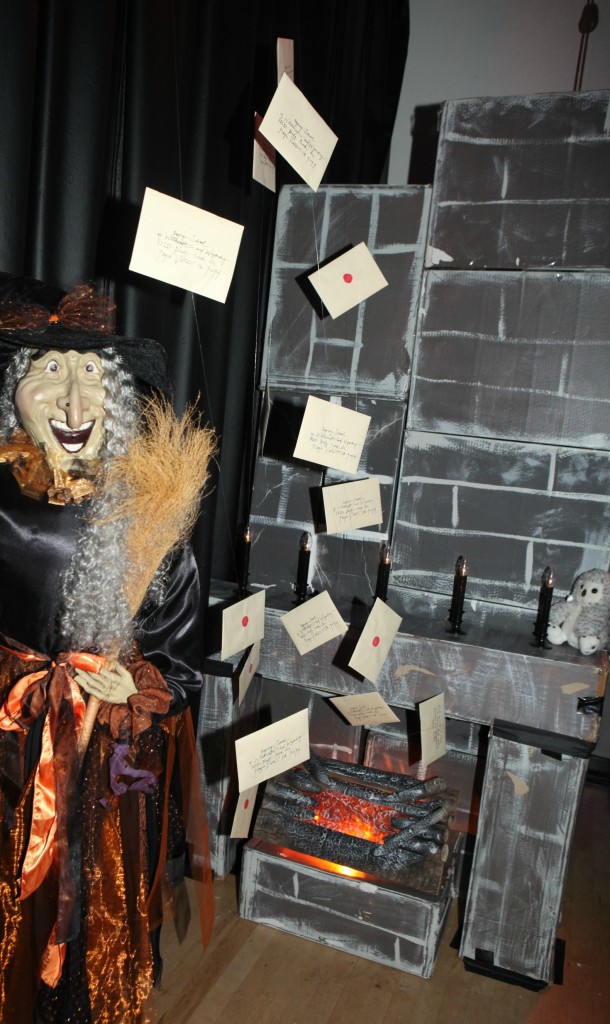 As you can see, the quaint witch looks slightly more menacing in the dark. Muahahah.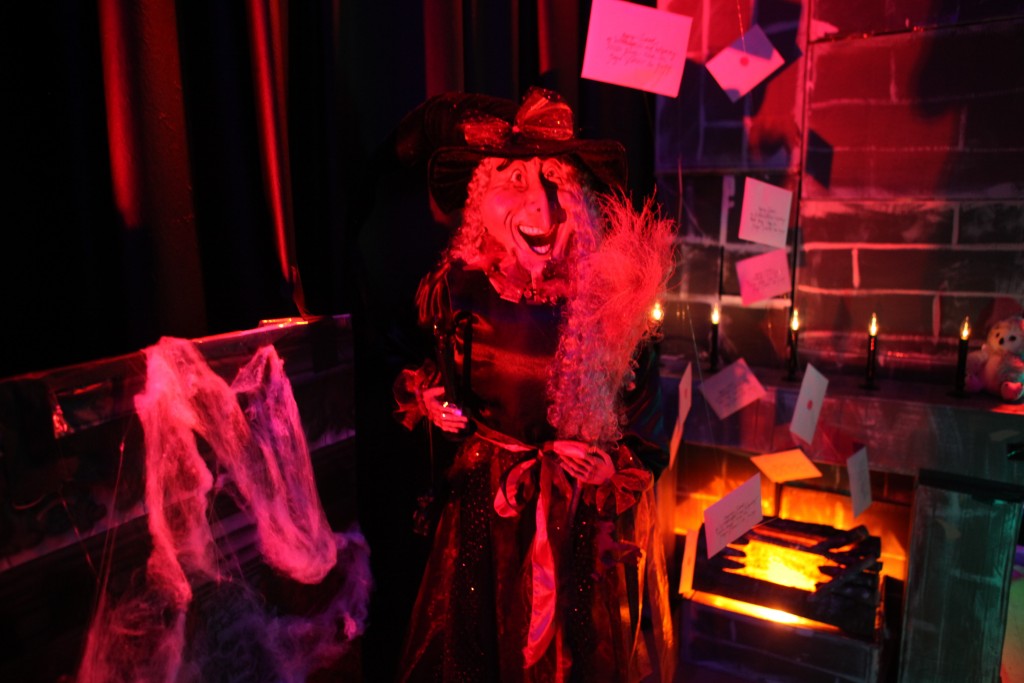 Round the corner students were met with an angry Professor Lupin. For those of you non-Potter nerds, Remus Lupin taught defense against the dark arts. Unfortunately, Lupin was also a werewolf.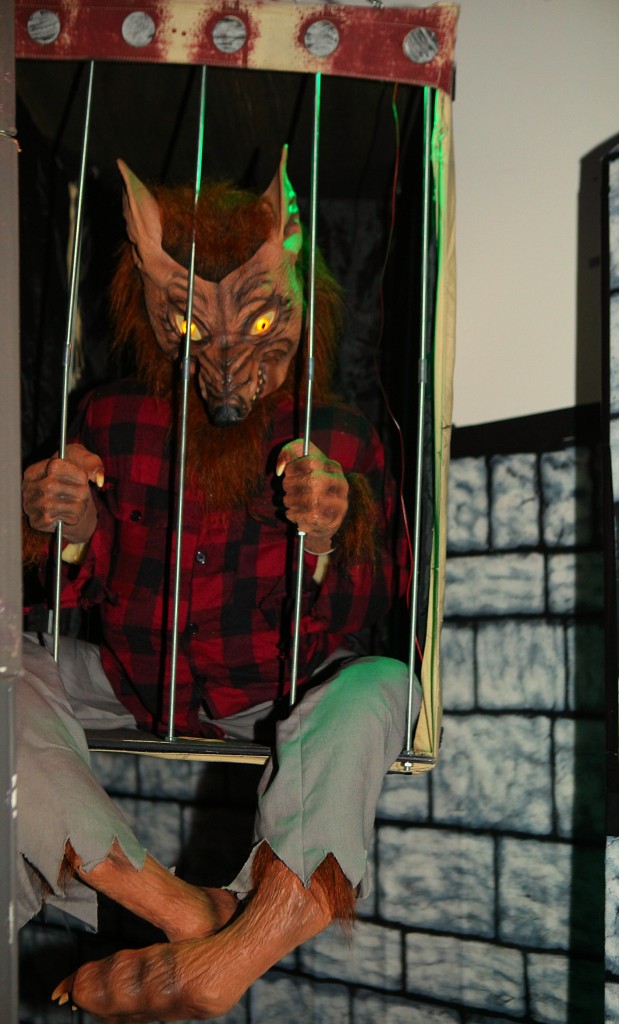 There was no DIY'ing this bad boy. This life-size werewolf (if werewolves existed in real life, that is) was a horrific surprise after our sweet little fireplace stop. Motion-activated, "Professor Lupin" would growl and rattle his cage in anger. This is not a thing you want hanging inside your house. Trust me.
*shudder*
Another stopping point was the wall of ancestors. As you can see there is one thing here that's not like the other things.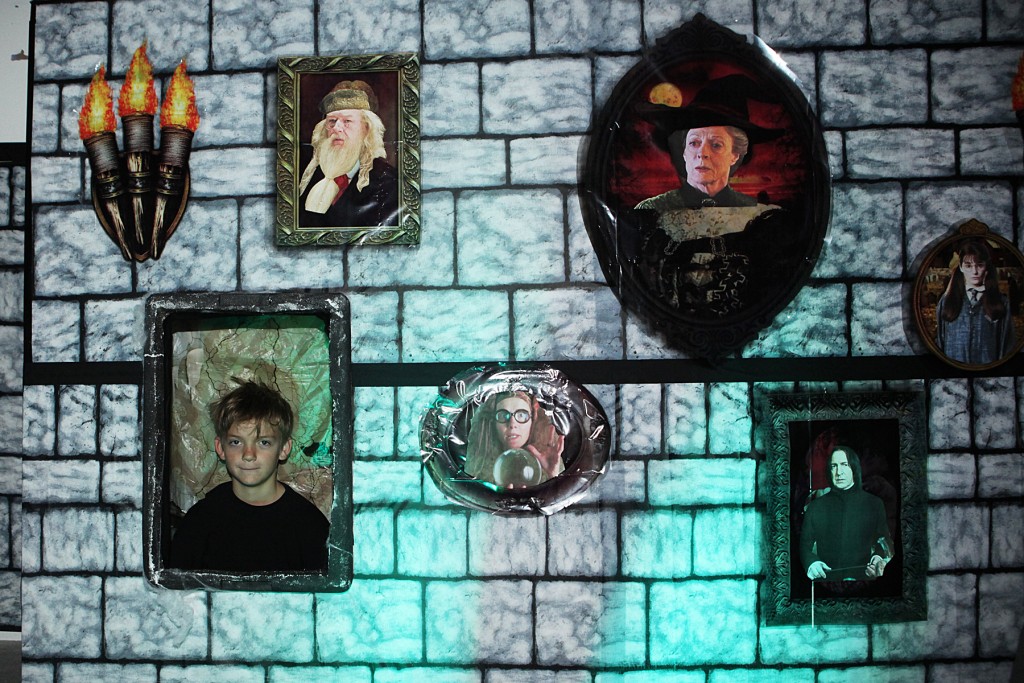 Several volunteers enjoyed posing beneath Dumbledore and spooking people as they walked on by. This was my favorite part of "volunteering."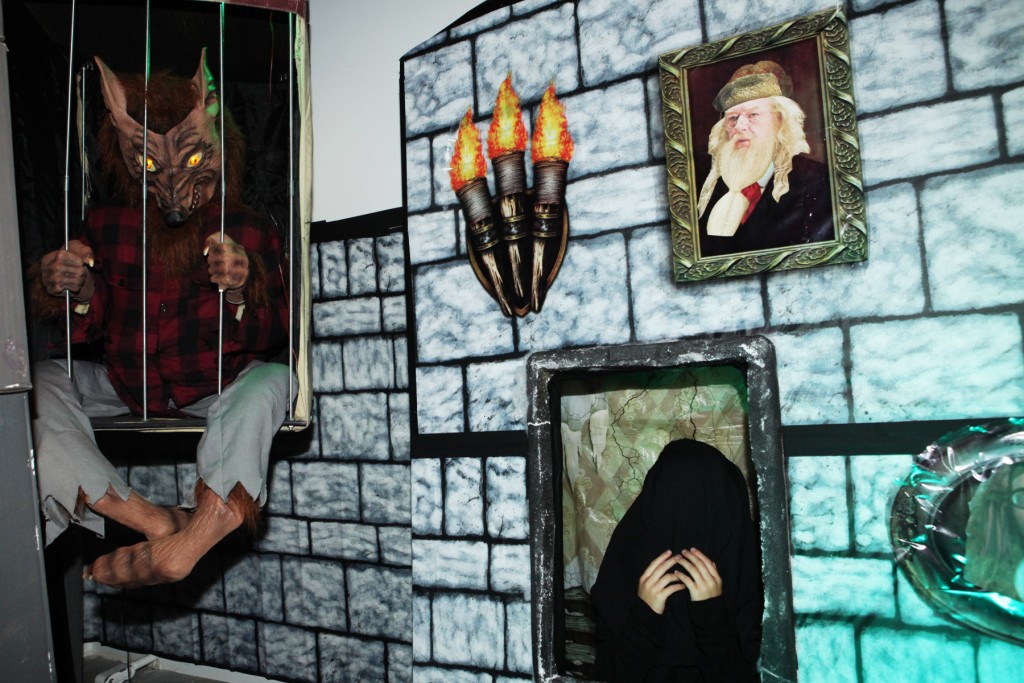 No school of witchcraft and wizardry is complete without a wizard's table. Here we had a smoking cauldron, skulls, and wizard's tome. One of our teachers acted as a crazy wizard pointing children towards the exit.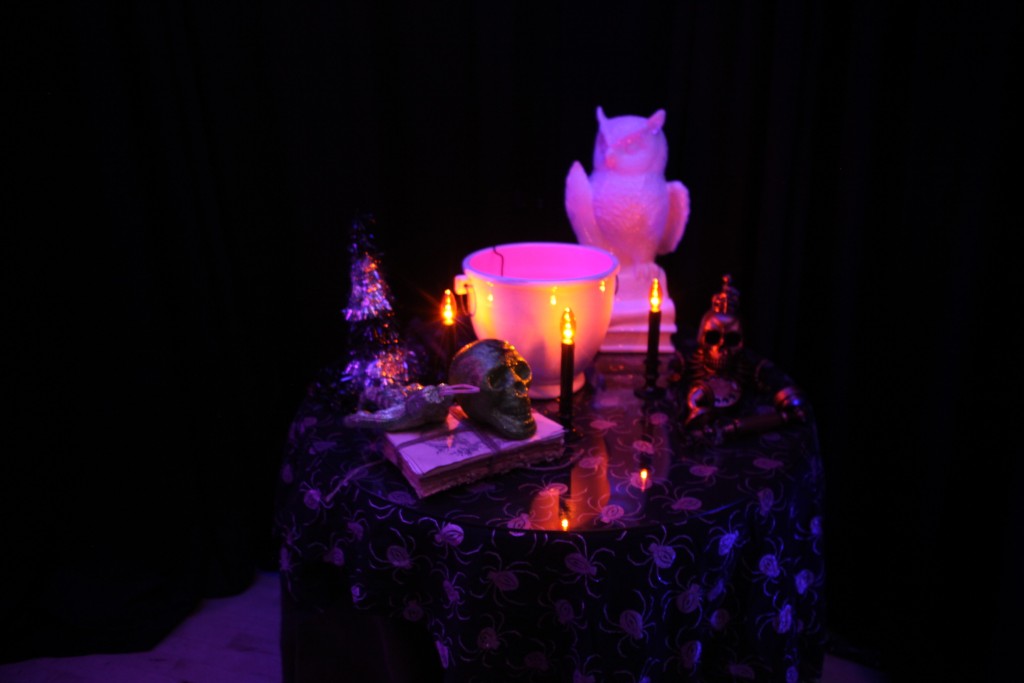 Our exit paid tribute to Harry Potter with a montage of scenes projected onto the wall. Seeing Harry, Ron, and Hermione at the end was a fun way for students to say farewell to our haunted house.
We hope you enjoyed the tour of Osprey's School of Witchcraft and Wizardry! And remember, no matter how you choose to celebrate–have a safe and fun-filled Halloween!