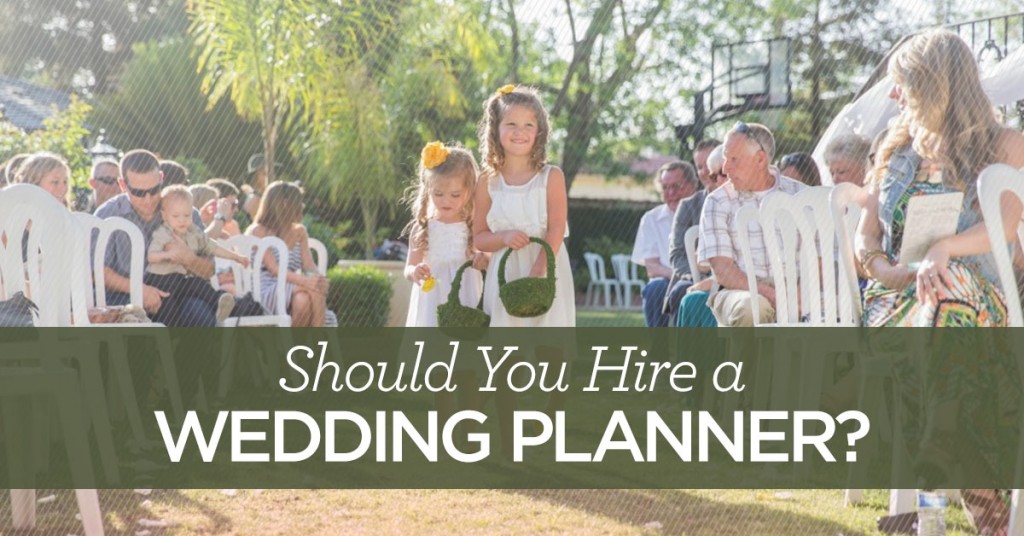 One of the most important decisions for your wedding is whether or not to hire a wedding planner. This one decision can impact every other decision after it, influencing your budget, your choice of vendors, and even your overall stress level.
Even so, many brides take this decision and use it as a way to save money, making room in their wedding budget by opting for a DIY approach. However, looking strictly at the costs of a planner can cause you to miss some great benefits. Wedding planners wear a lot of hats and perform some very important jobs.
Before you decide, it's important to consider what wedding planners have to offer. We hope that by taking a closer look at their roles, you can make an educated decision about whether or not you should hire a wedding planner for yourself.
The Many Roles of a Wedding Planner
Budgeter
Most people think they can save money by not hiring a wedding planner/consultant. Even though the average cost of a wedding in the U.S. is over $26,000, most people actually spend under $10,000. This puts a lot more pressure on the budget, and it's important to spend your money wisely. A first glance, this doesn't look good for hiring a wedding planner. However, a wedding planner's fees are only are only about 6% of a $10,000 budget.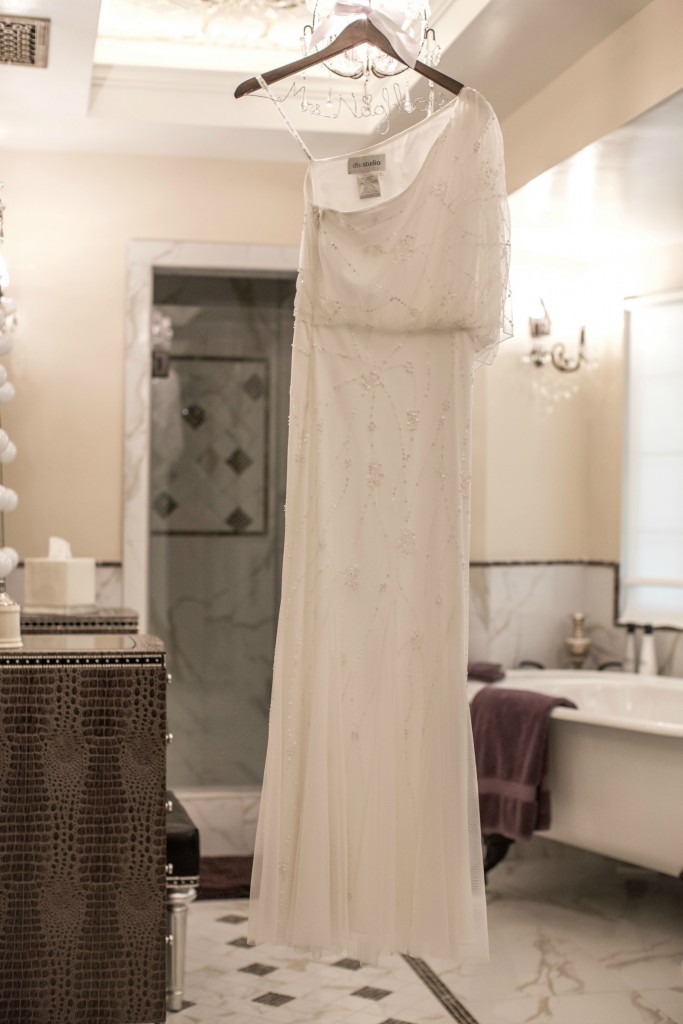 Plus, according to columnist Jackie Zimmerman at Time.com, a wedding planner actually helps you maximize your budget. She says, "the value of a paid planner is that he or she has enough relationships in the industry to make sure you're matched with the best vendors in your price range." Wedding planners don't just bargain hunt on your behalf. They provide valuable connections that ensure the best quality for what your budget can afford.
Wedding planners build and maintain relationships with many different vendors. While you don't personally know your caterer, baker, or florist, chances are that if your planner recommends them–he or she knows them and trusts them. This is huge because it prevents you from making big, and often costly mistakes.
Creative Mastermind
While you might have been "planning" your wedding since you were five years old, the actual task at hand is much larger than you probably envisioned. What's great about having a wedding planner is that he or she can take your Pinterest boards, magazine tear-outs, and half-formulated ideas and incorporate them into tangible plans before your eyes.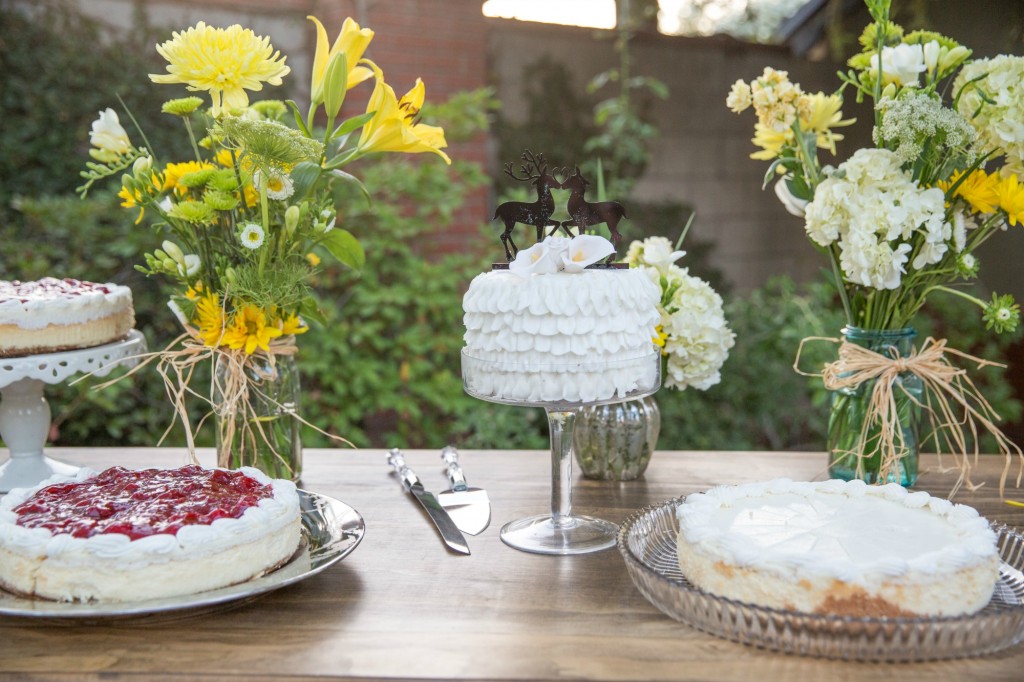 Maybe you don't have a clear idea about what you want your wedding to look like? Your wedding planner will act as a sounding board and listen to you as you sort through possible ideas, then make informed suggestions and show you how to make your event both personal and unique.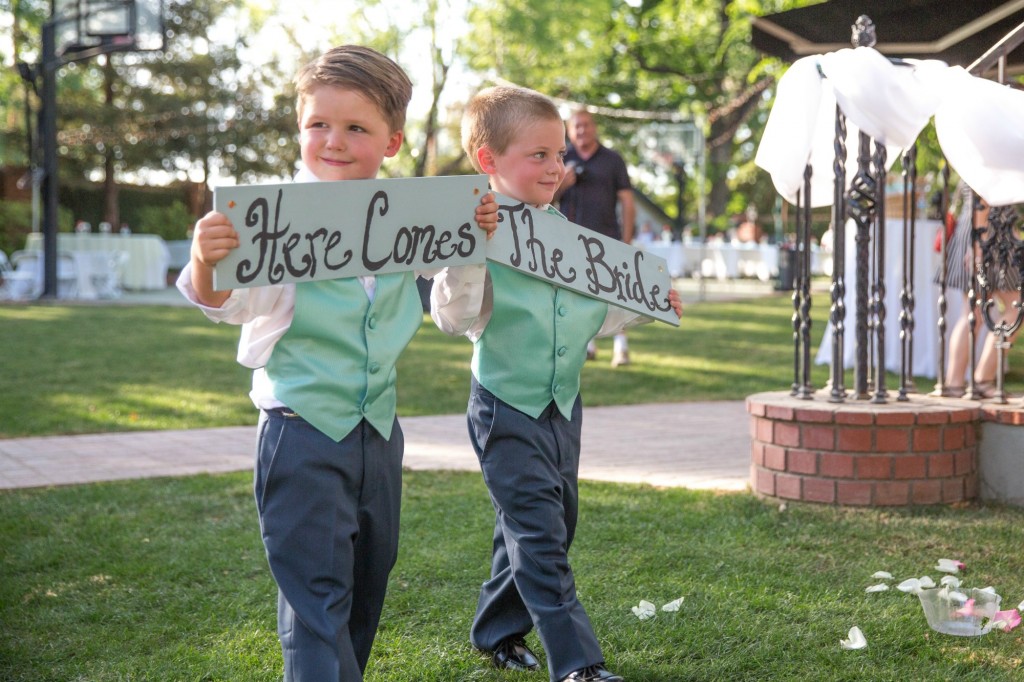 Another really important aspect to being the creative mastermind is that wedding planners are able to maintain a "big picture perspective." They can carry out the creative vision of sweeping florals, rustic barrels, and chalkboard signs WHILE determining the logistical elements necessary to launch that theme.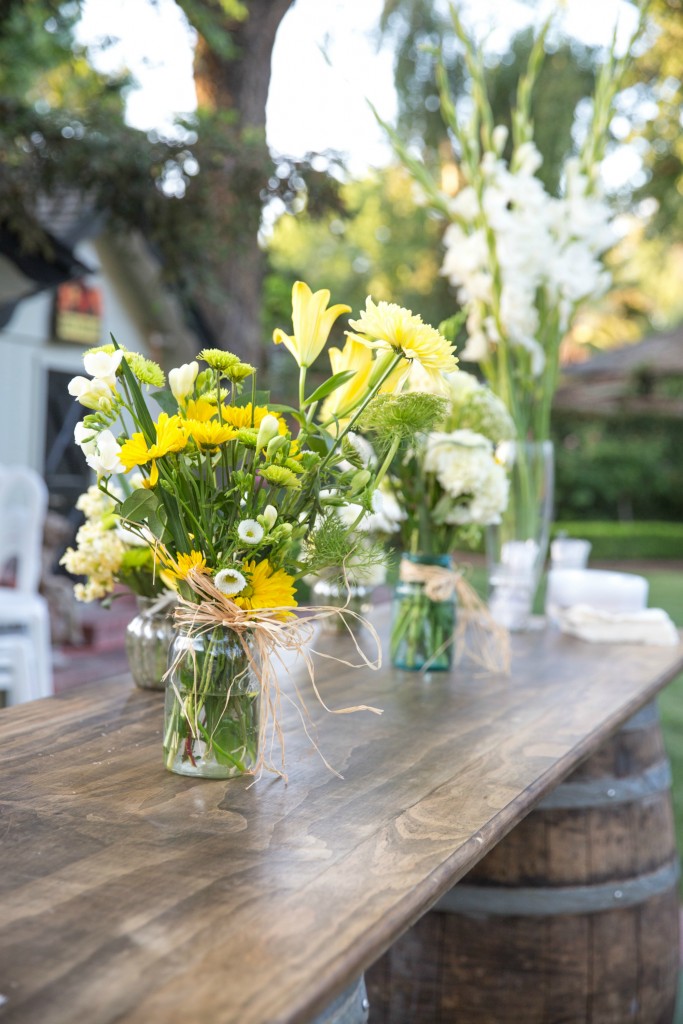 Stress Saver
It takes an incredible amount of time and energy to plan a wedding. Coordinator Heather Dawn of Heather Dawn Events asks, "Are you currently working full time? Well if you're planning your own wedding, then you're adding another full-time job to your already busy life! Yup, that's right – it's that time-consuming!" There is much joy to be had in wedding planning, but there is also plenty of content to give a bride anxiety. You know those Bridezillas everyone whispers about? They got that way by taking on too much stress from their wedding.
The process of planning a wedding should be fun, not misery-inducing. Here is a laundry list of all the not-fun things your wedding planner will do on your behalf:
Manage the budget. Ugh…This is definitely a bummer area. Guess what? YOU don't have to face the bummer–the wedding planner will.
Create a timeline for the wedding day and delegate tasks to the appropriate people.
Review and negotiate vendor contracts. Your wedding planner is the liaison between you and all of your vendors.
Secure appointments for the bride and groom, and accompany you to the appointments.
Advise you on the proper etiquette regarding who to invite, how much alcohol to have, and whether something that used to be considered "tacky" is still "tacky." The wedding scene has changed so much even in just the last five years. (Hello, Instagram). Your wedding planner will know more than you, your maid-of-honor, or even your mom (wink).
Manage and track RSVPs. RSVPs are tedious–you want someone to do this for you.
Wedding rehearsal. This is the point in planning where the bride and groom should just get to "play" at the wedding and enjoy the family and friends who are part of their celebration. Your wedding planner will tweak those final rehearsal details and let you make googly eyes at your groom.
Wedding day coordination. The millions of details that come together on the day of have to be coordinated. When is the cake going to be delivered? When do the candles get lit? Who is going to make sure the flower girl goes potty before walking down the aisle? Hopefully her mom will, but your wedding planner has all these thoughts and a great big checklist to ensure that EVERYTHING that needs to happen actually happens.
Wedding gift coordination. The wedding gifts are often an afterthought to the bride and groom. Your wedding planner will make sure those gifts go home to a designated family member and kept for when you return from your honeymoon.
Clean up. The last thing you're thinking about when you leave your wedding is "who's gonna clean this all up?" You might have some decor items that you want to keep–your wedding planner will make sure these things are kept and stored for you. He or she will also make sure that vendors come back to retrieve their items and that all the wedding party goes home with their personal belongings.
Ultimately, your wedding planner allows YOU to have all the fun at your reception, without worrying about things at the reception!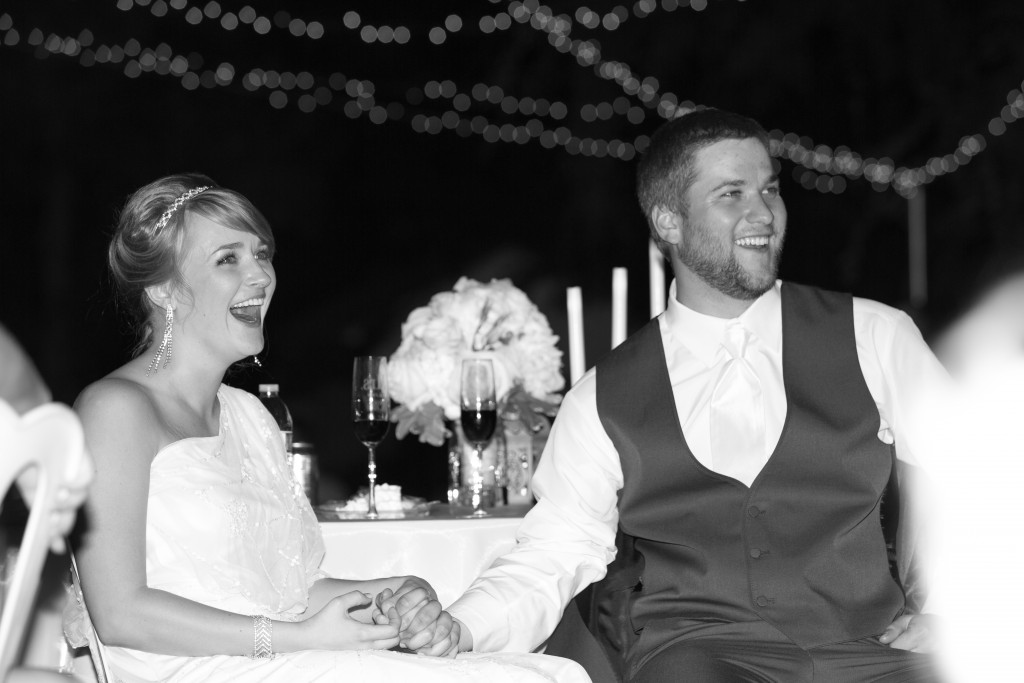 Mediator
Weddings are highly emotionally-charged events. With so many people involved in the actual production of a wedding, feelings are bound to get hurt. The bride cannot possibly please everyone, nor should she. The wedding planner is the perfect mediator for difficult family/relational difficulties who can act as the neutral and safe go-between for the bride and any obstacle that comes her way. Ultimately, this is your DAY and your planner's JOB to handle the sticky stuff in a diplomatic manner.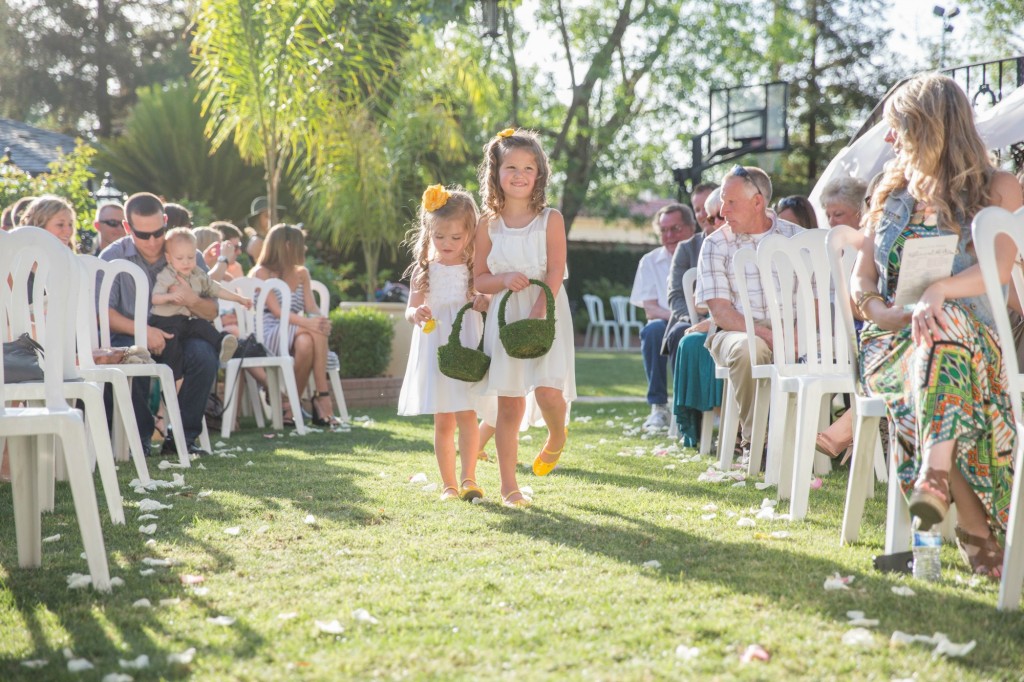 Advocate
Perhaps the biggest thing your wedding planner will do for you is act as your number one advocate. Every desire, dream and hope you have for your big day? Those are your planner's desires, dreams, and hopes. Good wedding planners will bare the brunt of sticky situations, pressing timelines, and tedious details. They will do everything in their power to give you the happiest day of your life without stress and drama. You should be allowed to enjoy your day with family and loved ones as you set off on your first day of marriage.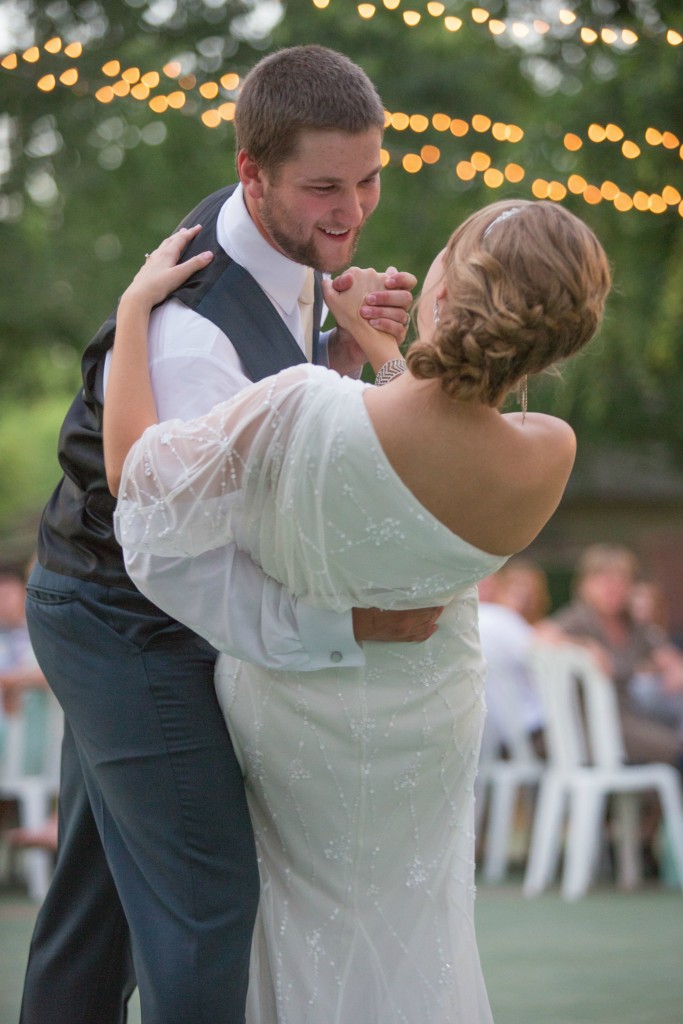 A special thanks to bride and groom Kirsten and Tegan for sharing their beautiful day with us. Photography by the fabulous Wendy Carr Photography for the gorgeous images!