With the pervasiveness of social media, brides today are met with an abundance of resources that streamline the wedding planning process. Pinterest and Instagram especially keep brides abreast the trends and fashions of wedding season. It's no accident that the popularity of rustic-chic and vintage-chic wedding themes permeate these platforms. Eco-consciousness is a responsibility that couples are implementing into their wedding planning.
Eco-conscious, or "green weddings," are celebrations that seek to decrease the amount of waste, or impact to the planet. There are a number of ways to create a beautiful wedding or event without being wasteful.
How to Plan an Eco-Chic Wedding
1. Wear Eco-Conscious Clothing
Vintage-chic is a gorgeous style that utilizes actual vintage pieces in a modern setting. Many brides are opting to extend the life of a previously worn dress, and simply update the accessories. There are also wedding dresses made from environmentally and socially responsible materials.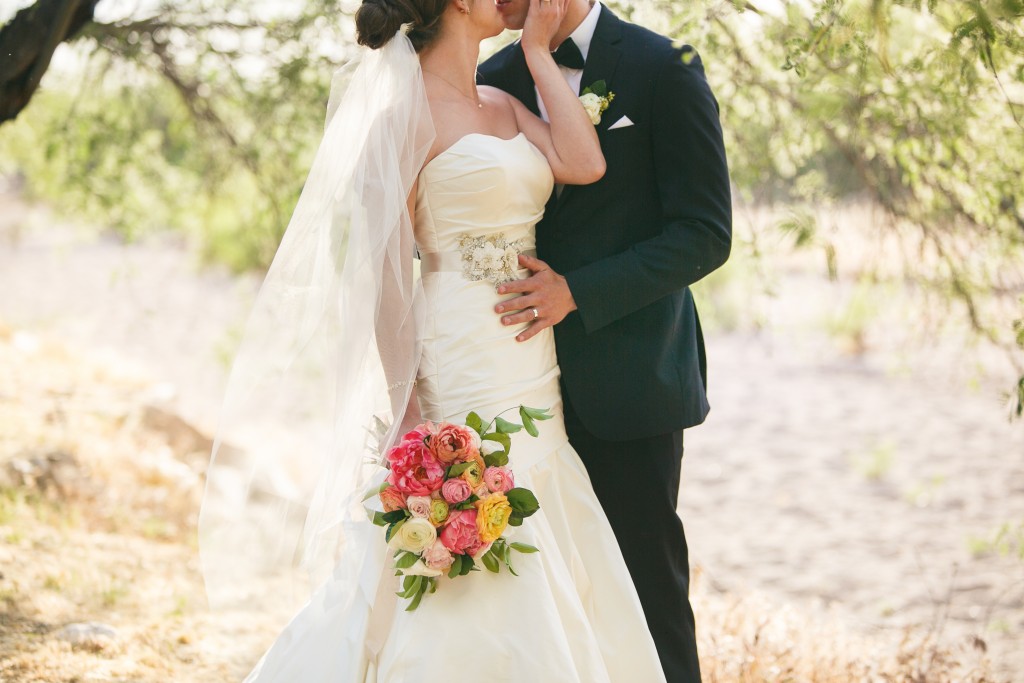 Brides today are concerned about who made their dress, and where they made it. You can find a list of eco-chic wedding and bridesmaid dresses on Greenopedia.com.
For bridesmaids, a popular choice these days is for brides to let their wedding party choose their own dress. The "dress they'll never wear again" is being seen less and replaced by something the bridesmaids actually want in their closet. We salute these nice brides.
2. Use Living Plants
As beautiful as they are, flowers tend to be one of the more wasteful components of any wedding. An eco-chic wedding will use living plants as part of the larger décor theme. Using living plants actually promotes more creative and thoughtful details. For example, many brides are moving towards using succulents within their bouquets and centerpieces.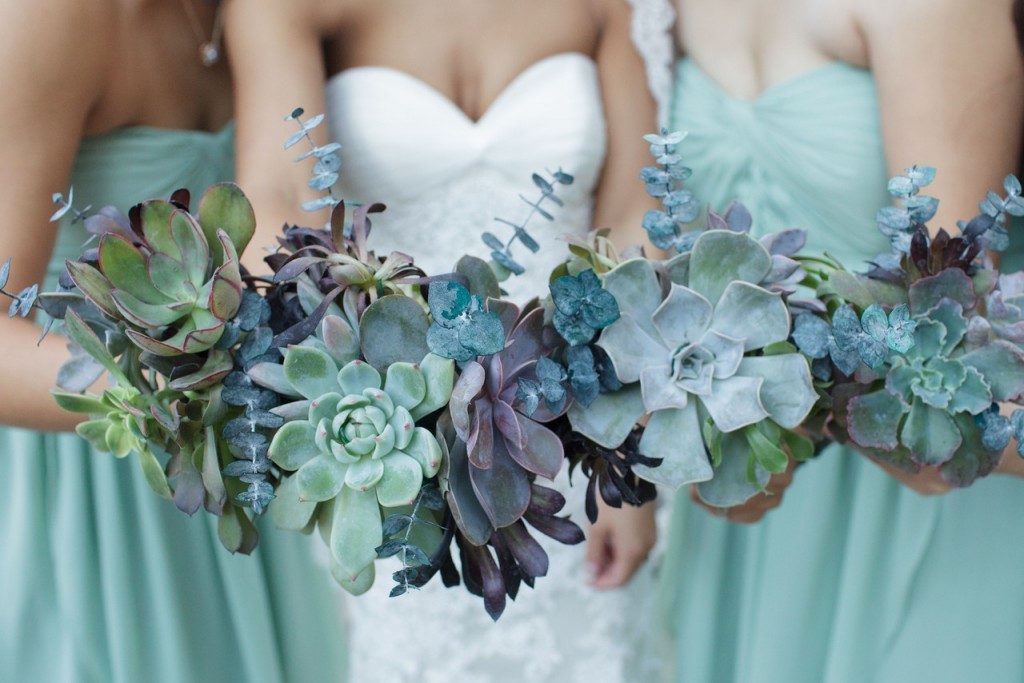 The great thing about using succulents in bouquets is that they can be replanted after the wedding! How adorable are these succulent boutonnieres?
Another eco-friendly tip is to have the ceremony arrangements repurposed at the reception. If you have a savvy florist, and some willing help on the big day you can cut your floral cost in half and make an eco-conscious choice.
One fun and budget-friendly living plant to use at weddings is grass. Yes, grass! Used as a table-runner, the base for a centerpiece, or a place-card display, grass is a surprising green twist to implement in your theme.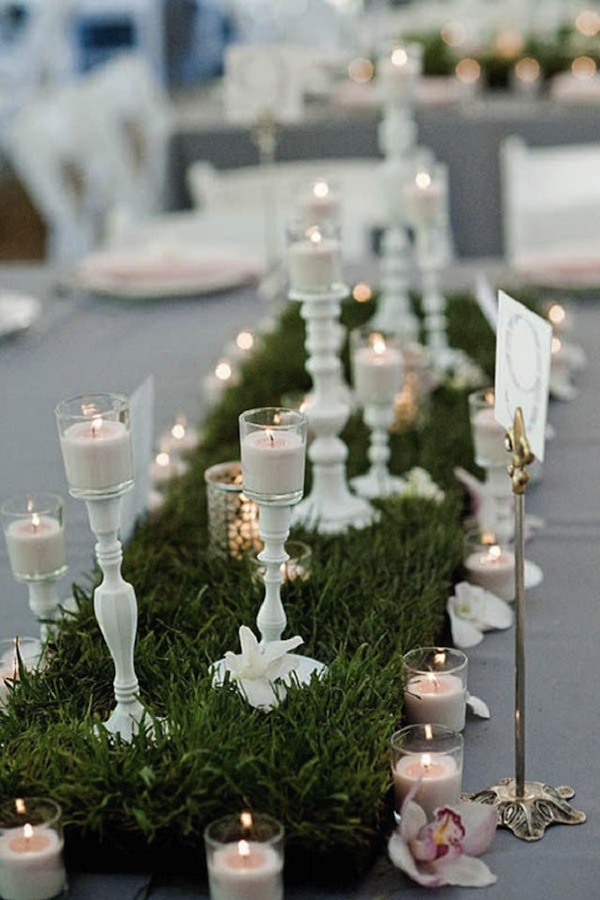 A popular look for more boho-themed weddings is to use cactus as a living plant. Part of the succulent family, cacti are a beautiful plant to showcase, and happen to be one of the hardiest plants available.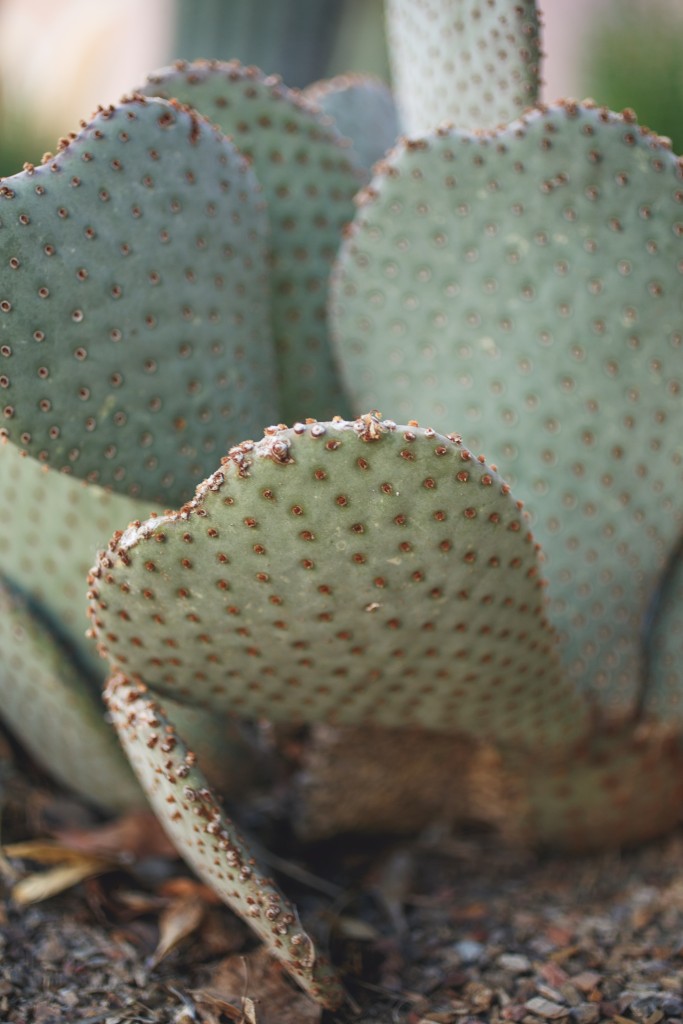 These baby cacti add such pretty detail paired next to their pastel counterparts.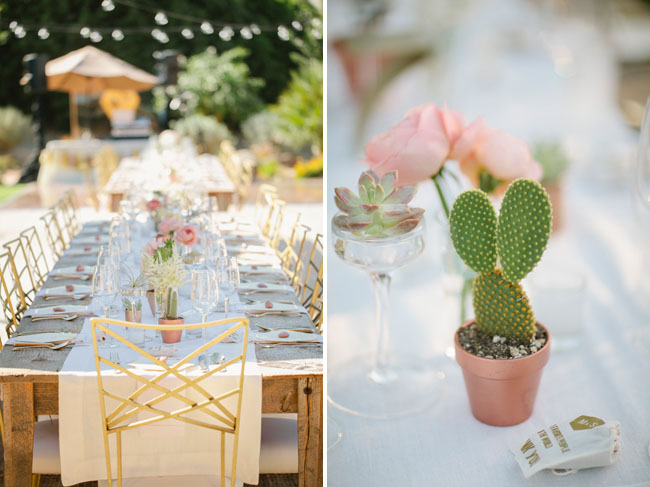 3. Use a Venue With a Body of Water
Whether it's a pool, a lake, or at the ocean, utilize the body of water in the décor. Not only will it serve as an opportunity to remind everyone to conserve and appreciate nature, but if you have a wedding near a river, lake, or stream there will plenty of natural greenery available.
A gorgeous and eco-conscious décor choice is our floating lanterns. Budget-friendly and reusable, and biodegradable, our lanterns cast a beautiful glow and do much to enhance your wedding's ambience.
4. Give Eco-Conscious Gifts
Many couples enjoy thanking their guests by giving them a thoughtful favor. You can creatively incorporate your eco-conscious theme in what you choose to gift. For example, encourage sustainable living by giving your guests seeds. Favor Creative has great options for gifting herbs your guests can use and enjoy long after your event.
Another thoughtful favor is to let your guests take home their own wine glass. Not only does it save you on plastic-ware, this is an item they will definitely want to keep.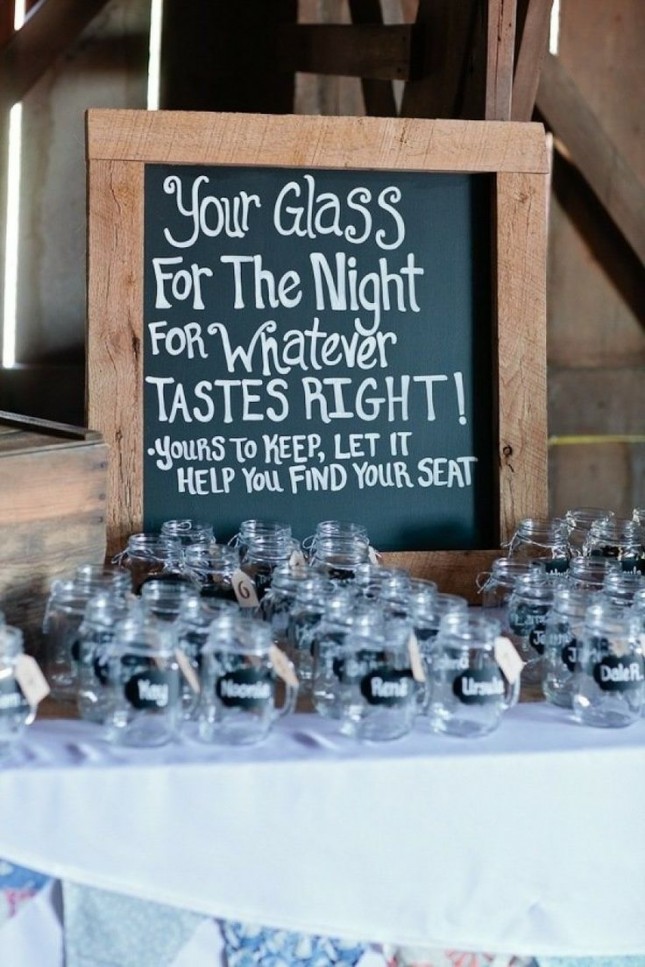 You can also gift your centerpieces and decor. Did you know nursing homes and hospice care would LOVE to have your gorgeous blooms light up their space? Wouldn't it be wonderful to know that the floral arrangements you chose for your special day give joy to people in need? Visit Confetti Daydreams for information on how you can repurpose your wedding florals for people in hospice and nursing homes.
5. Use Eco-Friendly Confetti
These days, wedding exits are every bit as important as wedding entrances. That's why we love our wedding confetti cannons to highlight the grand exit of the wedding couple.
Gone are the days of painstakingly picking up tiny pieces of confetti. Our confetti cannons are loaded with gorgeous, translucent, white confetti made of rice paper. 100% biodegradable and water soluble, our confetti cannons are the perfect choice for the eco-conscious couple! This cannon is 18″ long, and will launch its confetti approximately 10-15 feet in the air. Your pictures are guaranteed to be epic with these babies.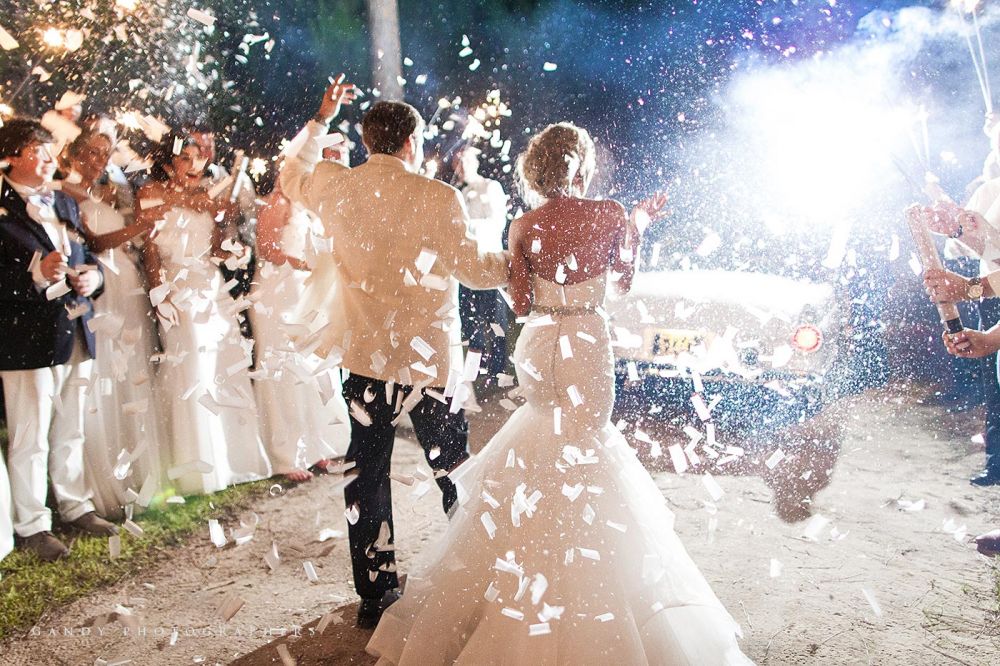 We love celebrating every life event (especially weddings!) and hope to be a part of your big occasion!