Mardi Gras is right around the corner, and as the French say, "Laissez les bons temps rouler!" Let the good times roll! The festival of Mardi Gras is all about indulging in fun, eating delicious food, and sharing in excitement before the restrictions of Lent. Basically, it's the perfect holiday.
Whether you get to celebrate on the streets of New Orleans or you are having a small gathering in your home, we have some products that will help you capture the essence of Mardi Gras.
For the kids
The parades, music, and sweets like King Cake make Mardi Gras a favorite holiday among children. Our LED Foam Sticks and Glow Necklaces are a great little favor to pass out to your kids. Operated with a simple button, foam sticks can toggle between six different color modes. Set to purple or green for your Mardi Gras flair! Glow necklaces come in a variety of colors, but we recommend green, yellow, or purple for this occasion.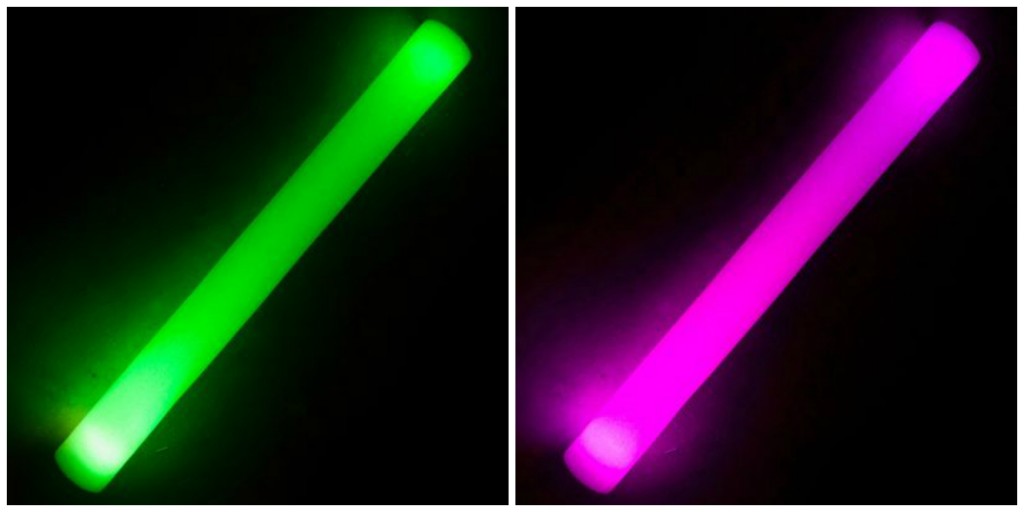 Your children will enjoy waving their sticks and wearing their necklaces during parties and parades. I especially love these items because they never fail to get my kids excited. They also are great because they are disposable and unlike Mardi Gras beads, they don't end up adding to clutter in your home. I call that a win for the moms!

For the adults
LED Ice Cubes are to adults what LED Foam Sticks are to kids. These little guys always deliver when it comes to bringing immediate joy. You might not think that your favorite Mardi Gras cocktail could get more fun, but trust us when we say that LED ice cubes are your next best party trick.
Like the foam sticks, LED ice cubes come with a simple one-button operation that gives you six different color modes to choose from. We promise you that your guests will love these brilliant blocks of color in their drinks. If you have any left over your kids will enjoy them, too.
For everyone
What's Mardi Gras without some mess? Our confetti cannons offer the perfect amount of sparkle, excitement, and hoopla that your Mardi Gras celebration needs! Our Gold Streamer Cannons are a beautiful and actually easier to clean up than traditional confetti. Your guests will be snapping selfies against a backdrop of beautiful, gold mylar metallics.
Want to add some color to the mix? We also have some beautiful green, mylar confetti for your Mardi Gras party. Simply twist the base of the cannon for an awesome blast of 15 ft of confetti! Let the good times roll, indeed!
You can see these great items and more on our Mardi Gras page.
How are you going to spend Mardi Gras? We want to see! Please be sure and tag us on Facebook and Instagram with #superiorcelebrations. We love to follow our customers and find out how they use our products to celebrate!