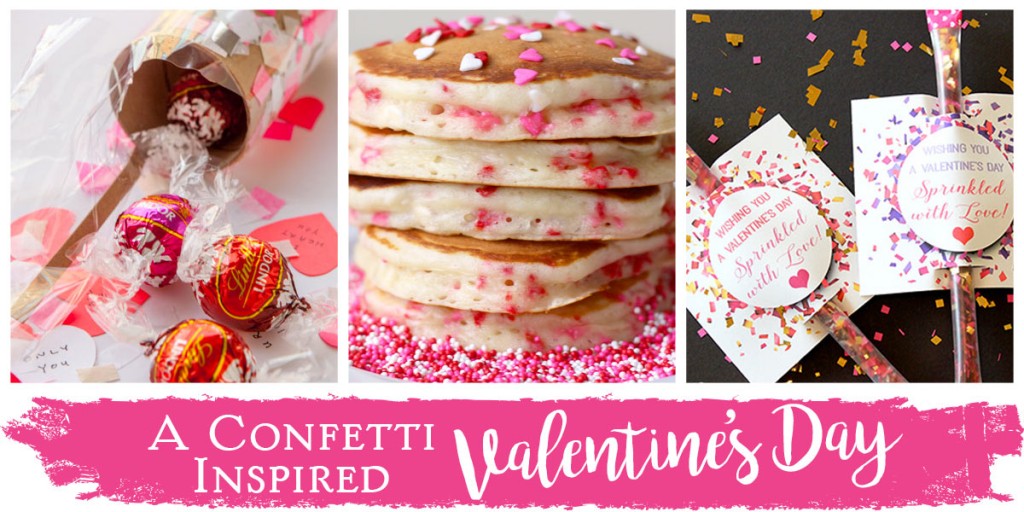 One of the perks for working at Superior Celebrations is getting a front row seat on customer reviews. The reviews seem to flow in with the season. Sometimes all we see are wedding reviews, and other times it's all about the babies.
Folks, we are in baby season here at Superior Celebrations.
One of our most popular products are our Gender Reveal Confetti Cannons. It's always fun to see the anticipation build and then the glorious POP of gorgeous blue or pink confetti. So much joy surrounds the "reveal" and whether it's pink or blue, excitement bubbles all around.
According to Instagram and our customer reviews there are a LOT of babies on the horizon for 2017.
It is with these cherubs in mind that we look to our first big holiday of the new year, Valentine's Day.
A Confetti Inspired Valentine's Day
Besides the "I love you" and the sweets, Valentine's Day is really just about thoughtful gestures. "I was thinking about you," and "This reminded me of you," and finally, "I want to celebrate you."
Confetti is the perfect theme to encompass Valentine's Day. Thoughtful, sentimental, and celebratory, confetti shows that special someone just how much they mean to you. We have gathered some of the best confetti-inspired treats and gifts to give to your loved ones. Hang tight, there's a lot of sugar, glitter, and confetti coming your way.
Confetti Popper Treats
We all know just how fun it is to pop a confetti cannon. How about a chocolate filled cannon? Yes, please!
These DIY popper treats by Oh Happy Day will delight valentines ages 5-105. Not a fan of Lindt truffles? Fill with anything from Smarties to Sees candy.
Confetti Pouch
If you don't already follow Packed Party on Instagram you are really missing out. Their feed is literally one giant party. They have some great products including this confetti Everything Pouch. Give this to your valentine and she can use it for literally "everything." Pencils, makeup, toiletries, Shopkins (for the younger crew) yep, this is the gift that keeps giving.
Confetti Pancakes
In my household there are few things that pancakes won't fix. Besides donuts, they are just the happiest food. This recipe from Chez Catey Lou adds some extra oomph to breakfast cake. They're made with Greek yogurt for some extra protein, and have a honey sauce instead of syrup.
Confetti Card
What better gift than a tiny little stash of confetti to wish someone a happy Valentine's Day? This adorable DIY is made using jumbo straws. Genius, right? Pair with the free printable and you've got yourself the perfect Valentine's favor to pass around. Hint: blowing on a handful of confetti makes for the BEST pictures! Be sure to capture your valentine "wishing" on their confetti.
Confetti Cannons
Finally, this confetti post wouldn't be complete without our very own confetti cannons. Valentine's Day is the perfect opportunity to blast one and capture the expressions of your loved ones. You may choose from a wide variety of colors, but may we suggest red?
We hope you have a lovely Valentine's Day! If you plan to hop on the confetti train please share your photos and tag us on Instagram or Facebook!