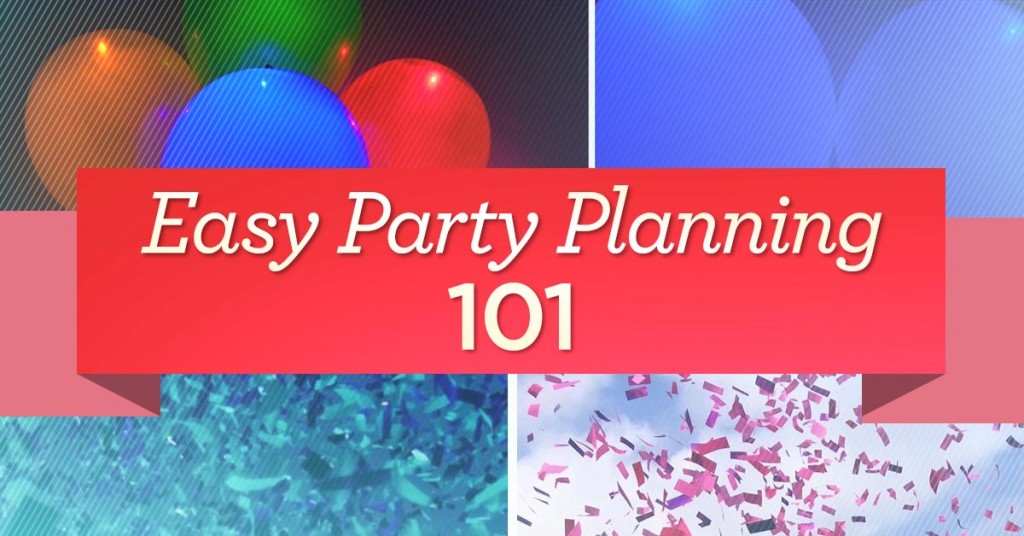 Easy party planning–can it be done? Party planning can and should be fun. But there's this sneaky thing about parties…no matter how much you think about them, they always creep up on you. Feeling unprepared is definitely not fun.
Let's say you are set to host a baby shower in May. March arrives and you can foresee a beautiful length of time that gives you the space and budget to plan ahead. You blink and it's April. Life happens, things get busy, and before you know it the shower is right around the corner.
It always pays to plan ahead. Right now we have a great deal going on that gives you the ability to prepare for your parties AND save money! Through February 29, we're offering 25% off all LED balloons with the purchase of confetti cannons.
What can you do with this great deal? We're glad you asked. With almost a whole year ahead of us there are plenty of celebrations to anticipate and plan for.
1) Gender Reveal Party
Are you or any friends expecting a baby? Gender reveal parties are all the rage these days. Our gender reveal confetti cannons are seriously the most exciting way to announce the arrival of your little him or her!
While cutting into a pink and blue cake is fun, the welcoming POP of our cannons, coupled with the splash of confetti is the most delightful way to announce who will be joining your family. We love using the LED balloons to enhance the party vibe. You can capture great photos of "Team Boy" and "Team Girl" in front of our flashing balloons.
2) St. Patrick's Day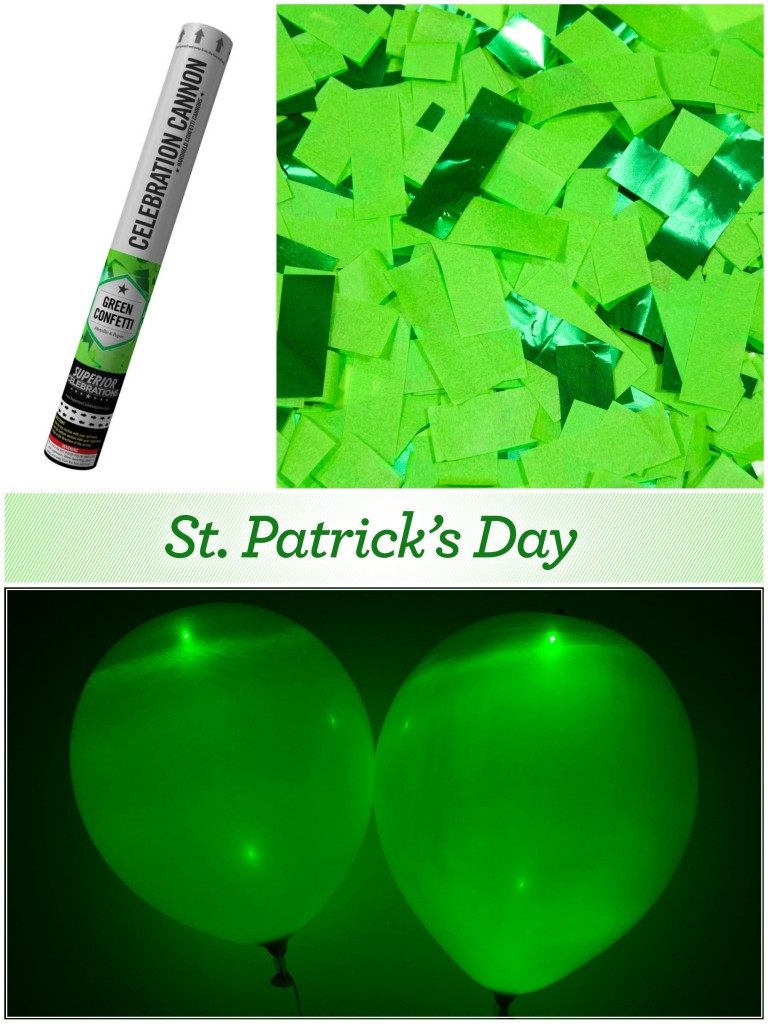 With Valentine's Day behind us, we're looking forward to party planning for St. Patrick's Day! Those of us with kids are looking forward to class parties, Leprechaun Traps, and coloring our kids' food green. The 20-something crowd is looking forward to rounds of Guinness, dancing, and ridiculous photos. Our green LED balloons are equally festive for both crowds, and our green confetti cannons are always amazing in photos.
3) Birthday Party
If you're a parent, chances are that party planning is somewhere in your near future. Using our Winter Blast Sale to stock up now will save for you later. Why?
Balloons add dimension and color to every party.
They're an inexpensive way to boost the ambiance of an event.
Unlike most party supplies, balloons are clutter-free and storing them is a cinch.

They don't expire.

Kids go nuts over them. I cannot even tell you how many times I've seen tears shed over losing or popping a balloon. My kids enjoy balloons more than they enjoy playing with most of their toys which is a tad concerning. However, it makes for an easy way to please them.
Whether you have a TMNT birthday party, a princess party, or a Sweet Sixteen coming up, our LED balloons and confetti cannons will only make it better. But if you do have kids, and they're anything like mine, I recommend you hide your stash.
4) Evening Events
LED balloons add a luminous ambience to dark settings. If you're having an evening wedding or party there's a diverse array of options for implementing our LED balloons. With three settings, you can choose a steady glow, soft flashing, or a pulsing light to transform your party's atmosphere. Some creative ways you might use LED balloons include:
Tying them to a mailbox or street sign to signal your guests to the correct location.

Using them as a luminary walkway–this is a really pretty way to invite your guests inside.

Surrounding your dance floor with flashing balloons will get even the reluctant guests on their feet to dance.

With some gold markers and a little imagination, balloons can even be used as elegant centerpieces.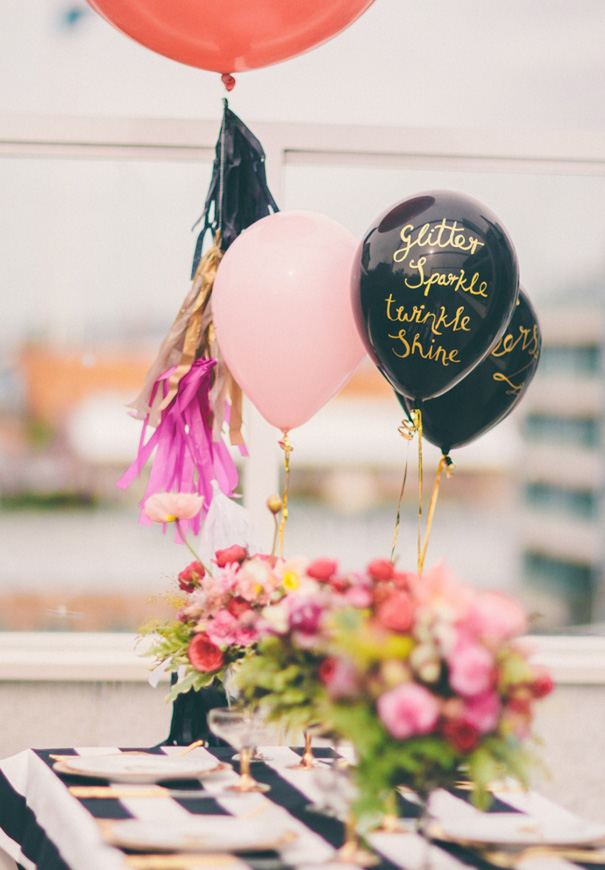 There are countless ways you can incorporate our LED balloons for your event. We recommend you also follow our Balloon Love Pinterest board for more inspiration!
5) Photo Booths
Social media has changed the way to attend parties. It used to be that weddings were only remembered in fluffy white photo albums. Pictures from baby showers existed in a single baby book, and you were lucky if you got pictures of birthday parties.
Today, guests attend events with hashtags, likes, and shares. We collectively share an experience and document it across all of our channels. It's a fun and thoughtful choice to create a photo booth for your guests to snap pictures. There are countless ways to decorate a photo booth, but we're partial to the ones that involve balloons and confetti.
We love this idea from The House that Lars Built blog:
We hope you take advantage of this exclusive offer and allow Superior Celebrations to make your event magical. You've got the time now to make that party planning easy and stress-free.