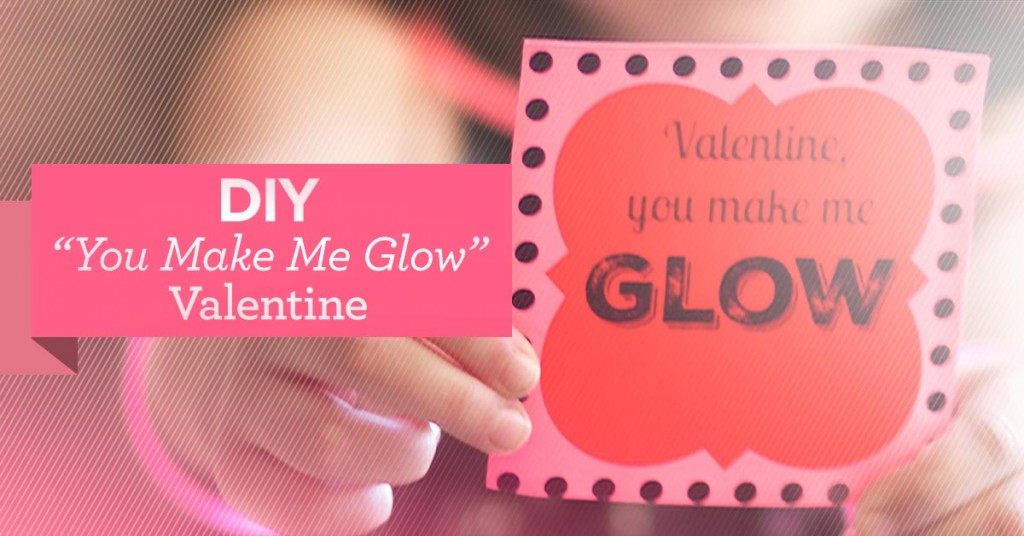 If you're a parent with a child in elementary school then you know the day is fast approaching…The day that requires forethought and planning and shopping and cutting and pasting and packaging and OH MY.
Valentines Day.
The day your kid shows up to school with a customized package for every other child in his or her class. It can be a total nightmare or it can be a piece of cake, depending on your skill set.
There's also the added pressure to be a patron of non-sugar-oriented-Valentine-treats. For a holiday whose entire ideology can be interpreted through heart-shaped boxes of chocolate this is a difficult task. The burden rests on you, the parent, to deliver the equivalent rush of sugar via some non-candy conduit.
Here at Superior Celebrations we are all about embracing each and every holiday with enthusiasm. Valentines Day should be a fun day to express devotion to the beloved people in our life. And while a 3rd grade classmate might not be considered "beloved," Valentines Day is a great holiday for our children to practice kindness and thoughtfulness to their peers.
This year my kids are giving their friends glow bracelets from Superior Celebrations. My daughter insists on pink, and my son wants to distribute the yellow ones. We printed off these simple cards and I'm calling this Valentines Day a victory.
Here are my top five reasons for purchasing glow bracelets as Valentine favors:
1) Wow factor.
It's not an understatement to say that kids go nuts over all things glow in the dark. Trust me—they get more satisfaction out of glow in the dark products than we do a hassle-free appointment at the DMV. That's really saying something.
2) Price point.
You could easily spend over $20 to purchase candy for Valentine favors. Or…You could pay a mere $5.74 for a pack of 50 glow in the dark bracelets. That's easily his class, her class, and you get to keep the leftovers.
3) Non-sugar points.
Yes, you can score points with the kids while simultaneously making parents happy. They will rejoice in one less sugar-laced object going home with their child.
4) Allergy-free.
Kind of #3 but more real. I cannot even tell you the number of kids who have allergies in both of my kids' classes. Not only are peanuts, tree-nuts, and gluten off-limits but some kids are even allergic to food coloring. There goes Gummy Bears.
5) Clutter-free.
The beauty of glow-in-the-dark favors is that they have an honest expiration date. While your kids might rally and fight over them TODAY—tomorrow, they will be no more. It's fun to just let kids enjoy the short-lived excitement of glowy toys while coaching them to let go of it later.
For an easy- wow inducing, non-candy-oriented Valentine treat consider purchasing our amazing glow in the dark-bracelets and downloading this simple free printable. Trust me, it's kid-approved, parent-appreciated, and teacher-sanctioned. What more could you ask for?
My daughter is in 1st grade and loves to customize everything with her own artwork. After printing, simply cut the cards up and let your kids color, or write little notes on the back. I recommend taping the bracelet to the top. Remind your children to let their friends "crack" the glow bracelet into place. My kids like to get the full effect by running into a dark room, so they might want to do this when they get home from school.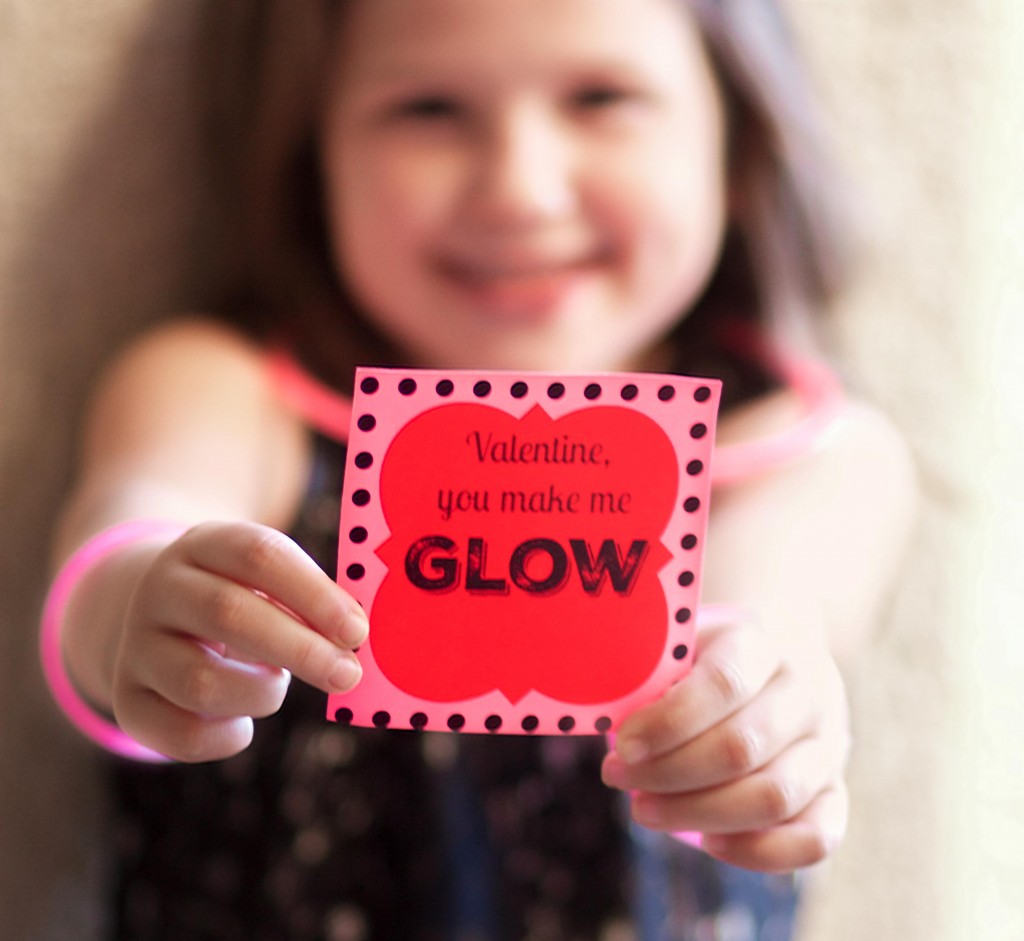 Enjoy your hassle-free Valentines Day!
Just Print:
"You Make Me Glow" Printable (PDF)