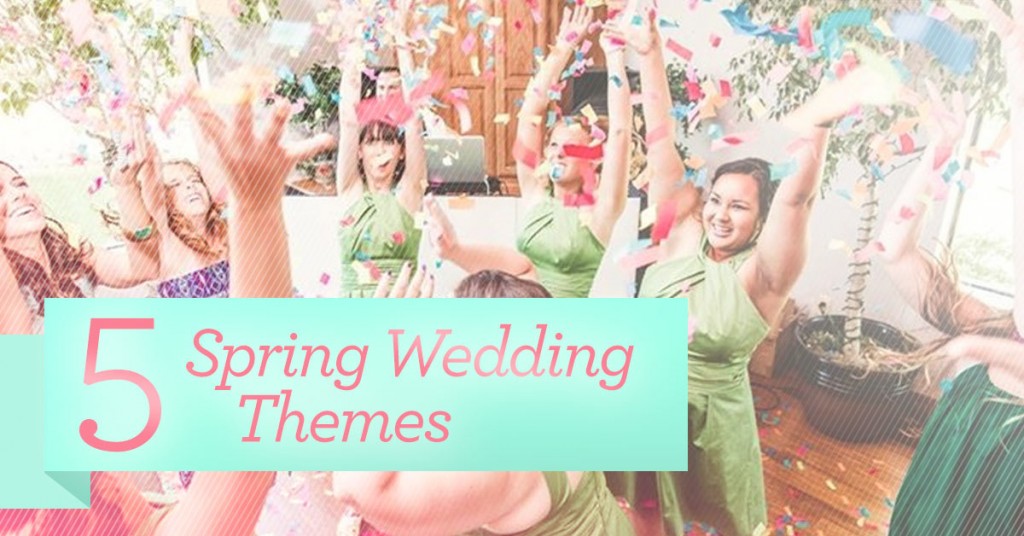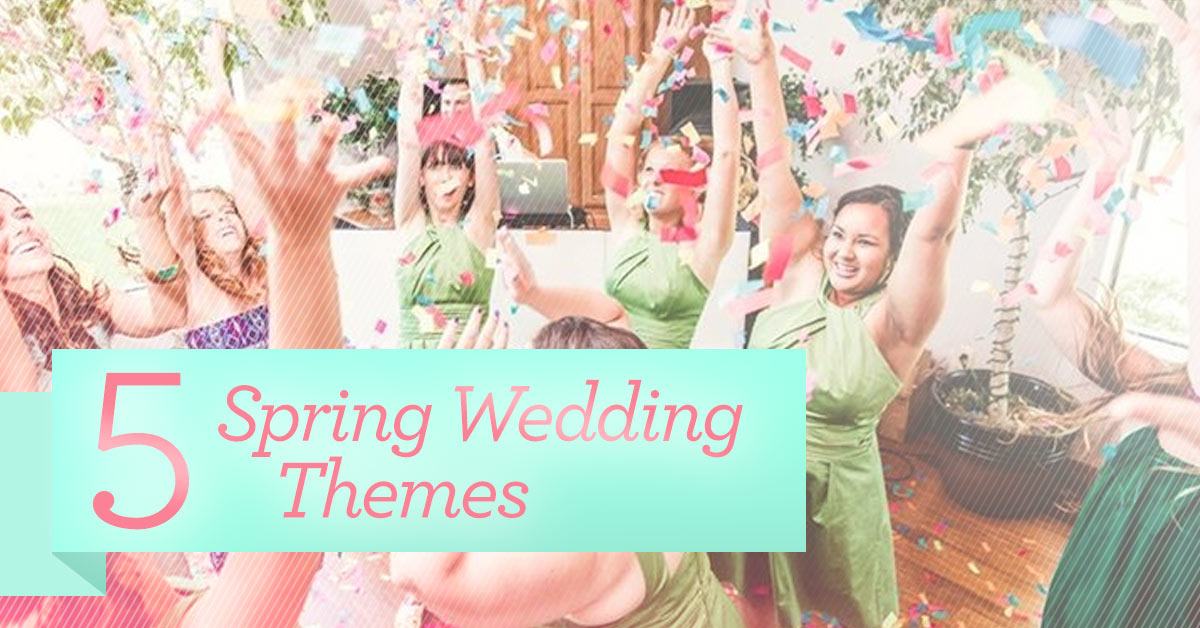 After the gray, white, and brown shades of winter we are all sighing at the prospect of a multicolored, vibrant spring. While winter allows for comfort food, reading by fireside, and of course traipsing through the snow, it's in spring that we get to enjoy crisp salads, fragrant flowers, and hours spent outdoors. Allergies aside, spring is a welcome change for everyone.
The pastoral weather and abundant blooms of spring are what captivate brides and solidify this reigning wedding season. Superior Celebrations caters to your wedding needs and our traditional wedding confetti is definitely a bestseller. The burst of confetti has a feather-like effect that makes for dreamy wedding exits.
However, to pay some homage to the coming spring we thought it best to showcase a different choice in wedding confetti.
Enter multi-color confetti cannons. We have two options for multi-colored confetti cannons. We have a multi-color confetti cannon that is made of paper and bio-degradable. We recommend this cannon for indoor venues because the paper is crisp and easy to clean up.
If you're having an outdoor wedding, we recommend the multi-color wedding confetti cannon which is made of rice paper and is water-soluble. This stuff is a cinch to clean up–simply rinse it off and you're done!
The splash of cheerful color falls in a petal-like fashion–just perfect for spring.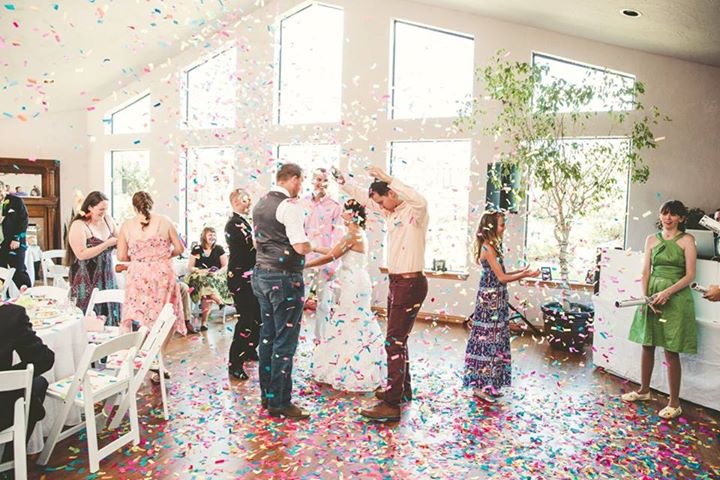 It looks equally stunning for day or night weddings.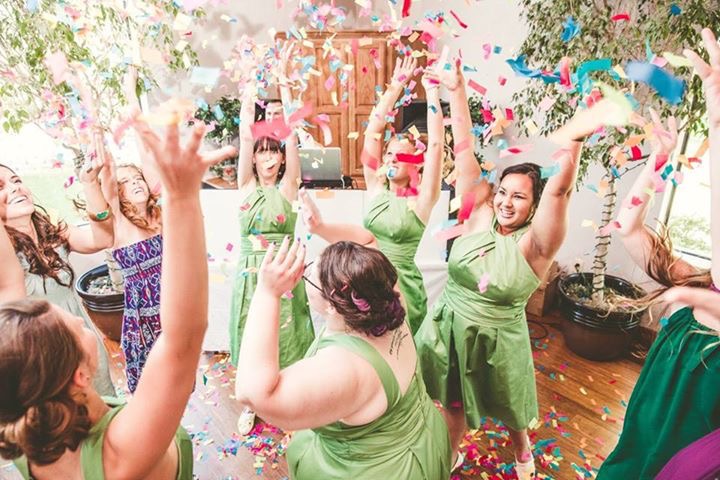 We thought you might enjoy seeing a few of the many spring weddings themes that could be enhanced with multicolored confetti cannons.
5 Colorful Spring Wedding Themes
1) Cinco De Mayo Wedding
May is always a popular month for weddings, and we love what Greg Blomberg Photography and Bows and Arrows did with this Cinco De Mayo wedding shoot in Dallas. This is such a fun and colorful spring wedding theme!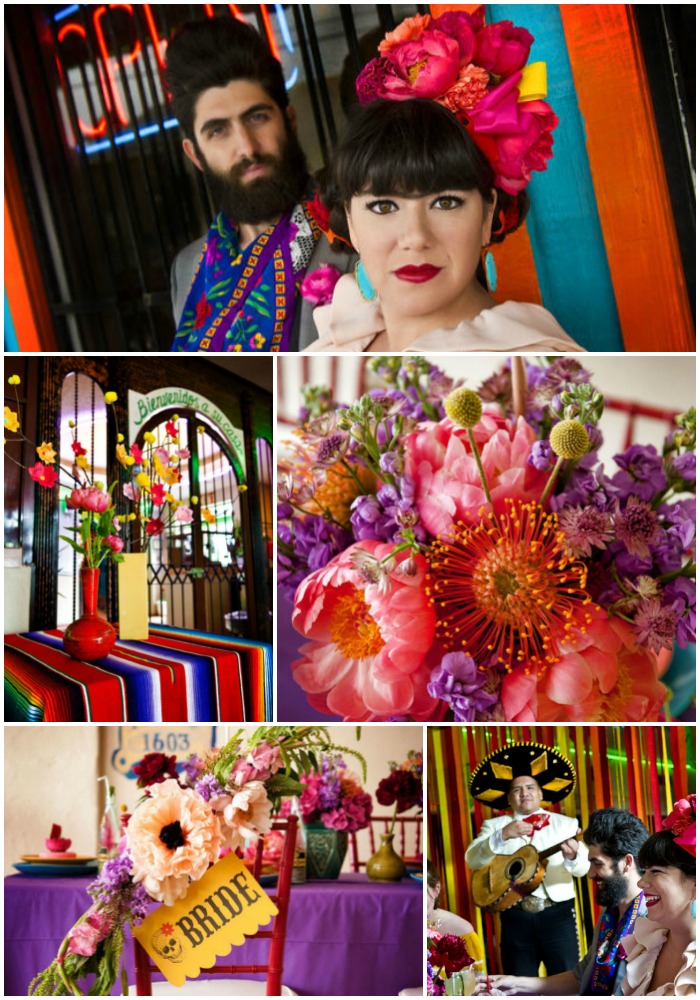 The colors here are definitely not shy! Every detail in this wedding is saturated and bold and owns the party vibe. Even the bride opted out of a traditional veil wore a stunning headdress reminiscent of Frida.
Their choice to use Cinco De Mayo as a theme invites guests to celebrate with the bridal couple in fun and memorable ways. For instance, arranging a piñata in the the center of the dance floor allowed for a surprising detour from typical reception rituals. I have to say, given the choice to jump for a bouquet or bat a giant piñata I will always choose the piñata.
The only thing missing from this fun wedding is our multicolored confetti cannons.
2) Colorful Southern Whimsy Wedding
Here in the South we do things with pizazz. Seeing how this Tennessee couple captured the sweetness of the South with the joy of their celebration just makes me want some sweet tea pronto.
Using classic Kate Spade black and white stripes gave them the perfect canvas to splurge on bold colors and  details. How about showcasing citrus in the bouquets? They used a lime in the bride's bouquet, and vintage whiskey bottles in the centerpieces. That sounds like a really fun wedding to attend. To see the whole gallery and check out the different vendors visit Ruffled.
3) Splash of Color Wedding
The abundance of colors available for a spring wedding makes it really hard to settle on a select few. That's why some brides opt to use ALL THE COLORS. There are some really tasteful ways to construct a colorful wedding without being gaudy.
For example, this bride had her bridesmaids wear white, but paired different colored bouquets with their shoes. If you look closely you'll see that her bouquet marries all of the colors together in a gorgeous display.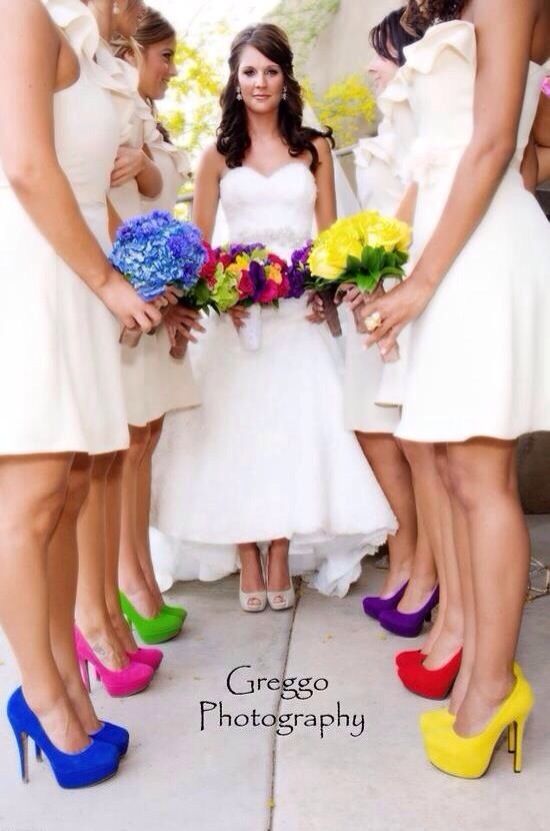 The collage above shows various ways to incorporate multiple colors into a gorgeous wedding theme. The effect of combining vivid colors varies from elegant, to playful, to jaw-dropping. One thing is for sure: colorful weddings shout celebration.
The numerous flowers in season during spring give brides the optimal selection for floral arrangements. What's more, you can save money on flowers during spring! Check out this stunning rainbow of affordable flowers from Kiss My Tulle.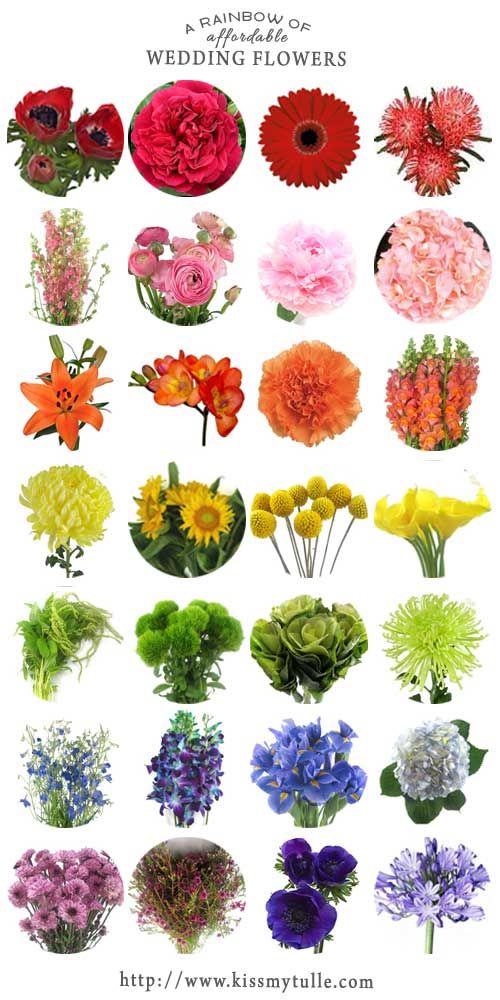 Aren't those just fantastic?
Beyond our multicolored confetti cannons, you can also purchase various colors of our sky lanterns for a night sky rainbow.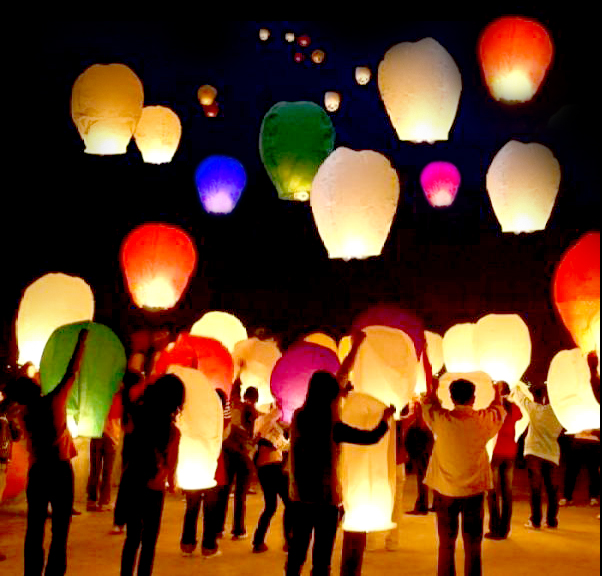 4) Midsummer Night's Dream Wedding
If you're looking for a theme that oozes romance then look to the Bard himself. Who better than the man who gave us the romantic comedy genre?  A Shakespeare themed wedding is sure to be both colorful and magical. Playing upon the magic of A Midsummer Night's Dream gives brides a whole range of details from which to choose.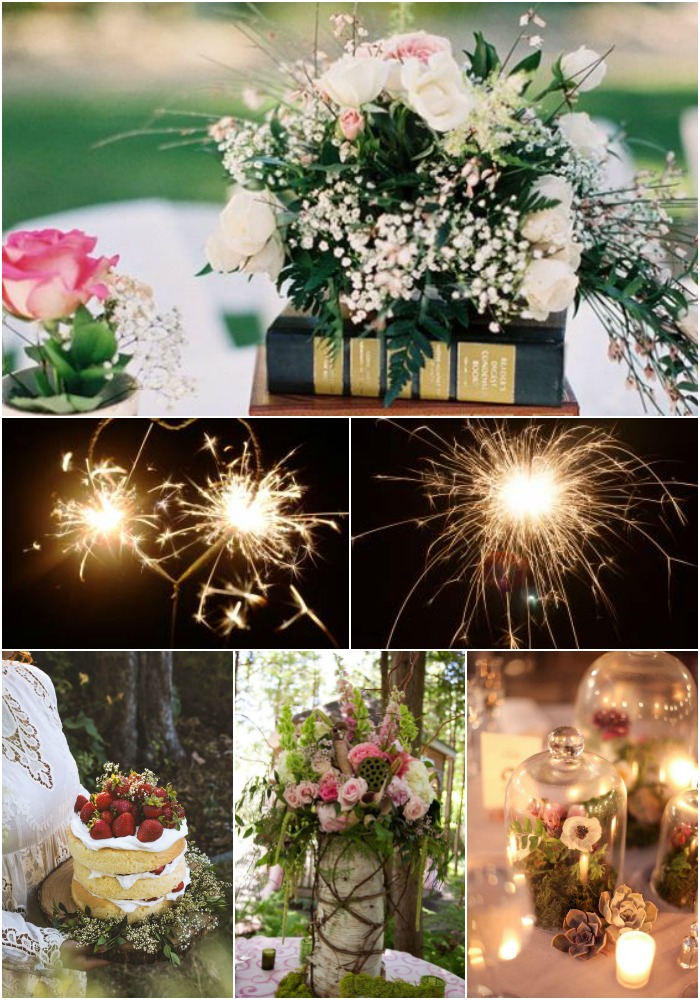 A Midsummer Night's Dream is Shakespeare's iconic tale of entering "into the woods" and accepting enchantment. Faeries, spells, flowers, moss and twinkle lights are what make up the ultimate enchanted wedding. Dive into the play and use some of our favorite wedding items:
5) Pantone Color of the Year Wedding
I just love when Pantone announces the color of the year. I'm a sucker for color and the way Pantone determines which color is hot and trendy is always exciting. This year they actually chose TWO colors and they are the perfect duo for a spring wedding.
Drumroll, please…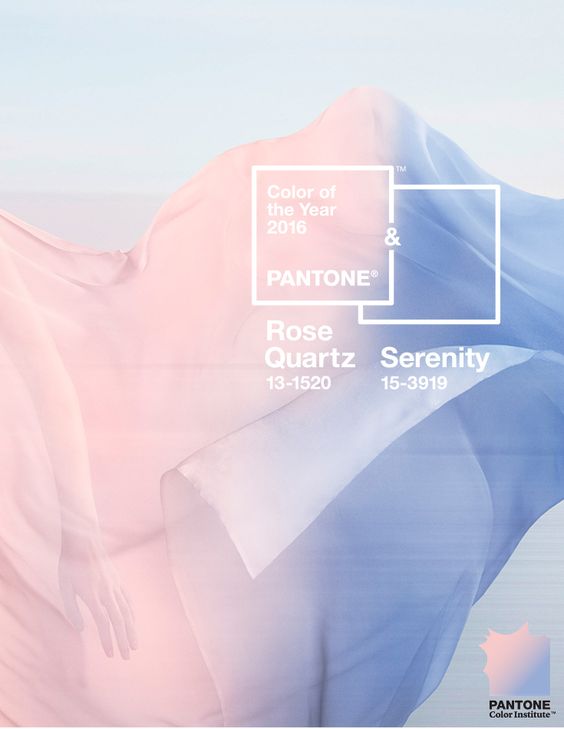 Rose Quartz and Serenity. Even the names remind me of a serene bride. While Rose Quartz and Serenity are the color for our year, I think there is something decidedly spring about these colors together. It will be interesting to see if they carry into fall and winter, but for now we can enjoy their magical spring aura. If you're thinking about adapting Pantone into your spring wedding theme our pink and blue sky lanterns would be a stunning addition! And of course, wedding sparklers are a must.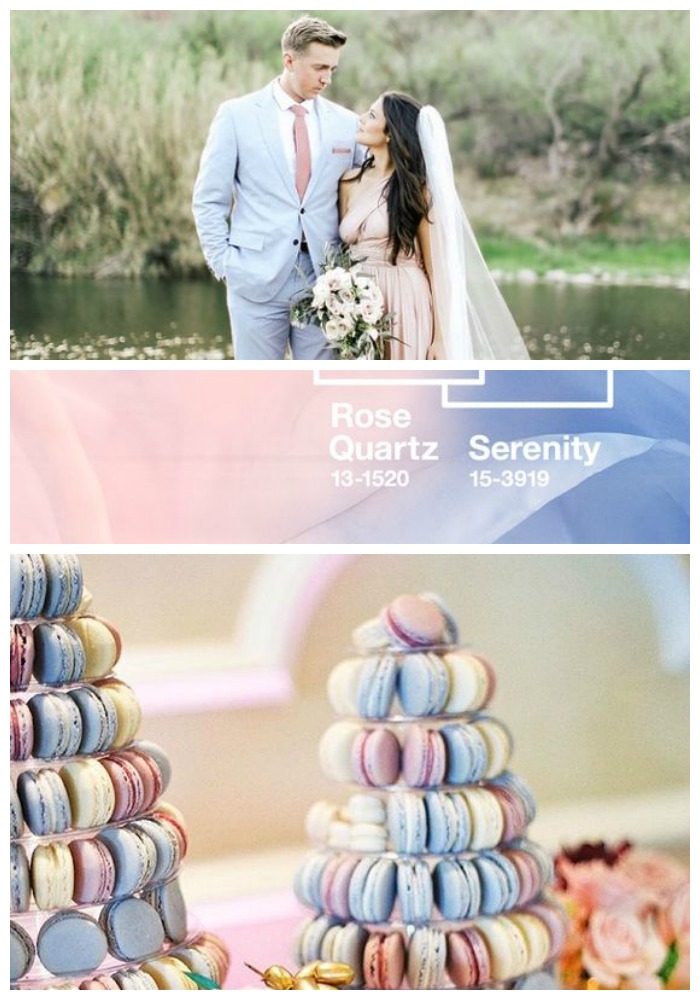 For more Rose Quartz and Serenity inspiration follow our Pantone Wedding Board on Pinterest!
Follow Superior Celebrations's board Pantone Color of the Year Wedding on Pinterest.
Which wedding theme is your favorite?