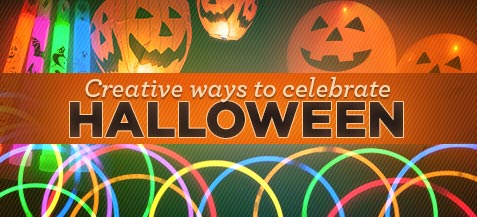 Fall has officially arrived, which means Halloween is right around the corner! We're especially excited about Halloween this year because we have several new products that are perfect for your Halloween party. Here's a quick guide to our Halloween collection, with great tips for how to include them in your event:
Glow Items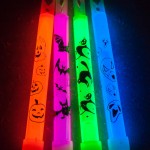 Plus, we've significantly expanded our glow category this year, adding lots of great colors for glow necklaces and bracelets, and new 12" tri-color glow sticks. If kids are anywhere near your party, you definitely need to stock up on glow sticks, necklaces, and bracelets.
Halloween Sale: 20% off all glow items through the end of October!
LED Light-Up Balloons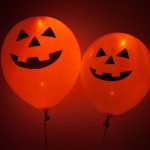 LED Balloons are some of the coolest new products we've added this year. As the name implies, these are balloons with an LED light inside so they light up with a great glowing effect. We even have an orange Halloween-themed balloon with a jack-o-lantern design! Our white, black, orange, and green balloons are also great additions to a Halloween party. We actually have some fun projects that we will be featuring in an upcoming blog post where you can use these balloons to create glowing ghosts, bats, pumpkins and monsters. Check back soon!
Confetti Cannons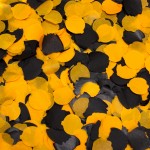 If we're being completely honest, we really, really love our confetti cannons. They're a blast to use, kids love them, and they add a fun energy to any event. Our special Halloween confetti cannons are large, 24-inch cannons that shoot confetti in the shape of black bats and orange pumpkins! They would be great in a haunted house to startle unsuspecting visitors (just don't shoot them at people), or if your party has dancing, confetti also adds a ton of energy to the dance floor!
Sky Lanterns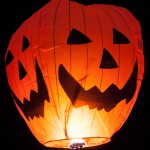 No post about Halloween would be complete without one of our most popular items – sky lanterns! Our Halloween Sky Lanterns are designed to look like a pumpkin with a jack-o-lantern face, and are a lot of fun for outdoor parties. If you have an outdoor event with a lot of friends, you really need to try these out.
So which items will you try at your Halloween party or event this year? Let us know in the comments!