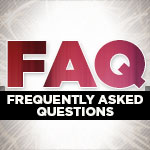 Each month, I will share some of the more frequently asked questions we get here at Superior Celebrations.
What is the difference between wire sparklers and bamboo sparklers?
Wire sparklers are made with a steel wire that is used as the core and handle of the sparkler.  Bamboo sparklers are made with a bamboo stick as the core and handle.  The composition used for both sparklers is usually the same and generally burns with a very low amount of smoke. However, bamboo sparklers will produce far more smoke because the bamboo wood itself burns with the sparkler.  The steel in wire sparklers does not burn, and therefore does not produce any additional smoke. Bamboo sparklers also tend to be very messy, and require a fair amount of clean up after use.  The charred remains of the bamboo shaft will fall off as the sparkler burns down, which can leave black marks or burns on pavement and other surfaces.
All of the sparklers available on our website are made with steel wire.
Do you have a question about any of our products?  Email us at sales@superiorfireworks.com.