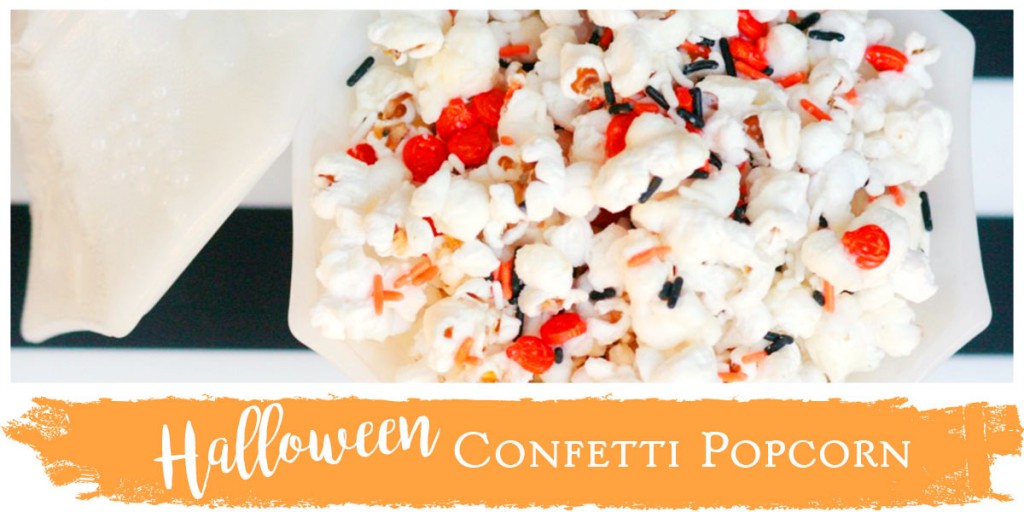 We're nearing the end of the month of September and that means we are officially in Halloween season! Never mind that October 31 is exactly 39 days away. The candy is in stores, pumpkins are on porches, and sweltering or not we are all excited to transition to fall.
We have a particular love for Halloween here at Superior Celebrations. In the coming weeks we'll be sharing some of the best ways to use our Halloween products, as well as some crafty tutorials!
Today we have a yummy treat inspired by our Halloween Confetti Cannons. Yes, confetti can totally be the basis of a recipe. Our Halloween Confetti is 24″ cannon that blasts a delightful of paper bats and pumpkins. This is the perfect accompaniment to your Halloween festivities.
It is our lively confetti that inspired this simple, but delicious popcorn treat.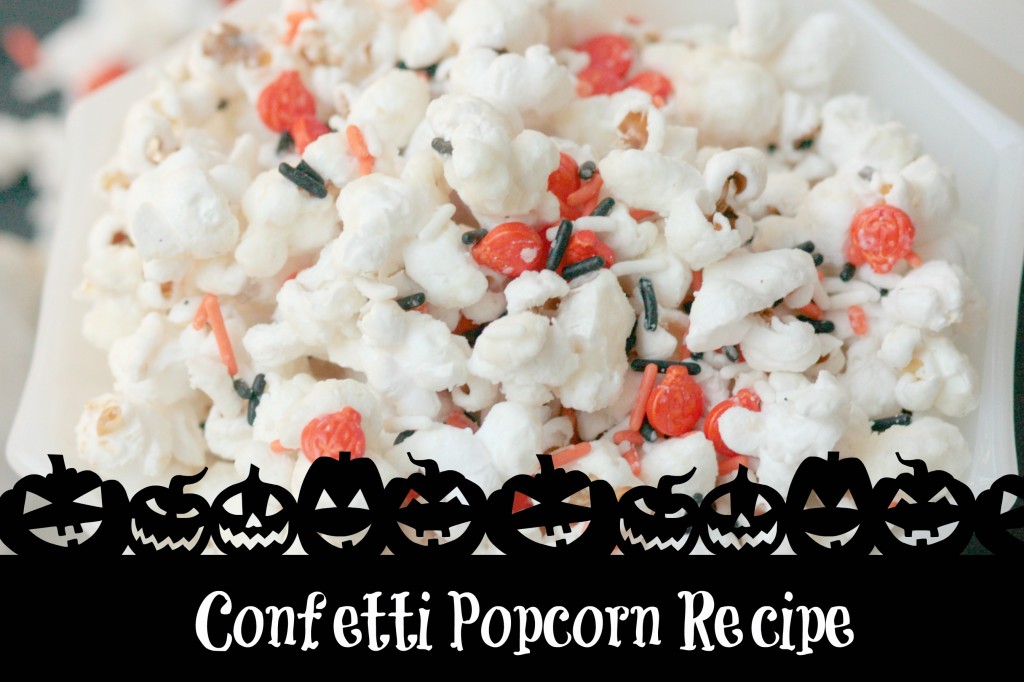 Popcorn is a Halloween staple. We took the salty nature of popcorn and added a confetti twist. It's a great treat to serve at a party, and it's also the perfect snack to take along trick-or-treating. It's sweet, salty, and perfectly delightful. We know you will enjoy our Halloween Confetti Popcorn!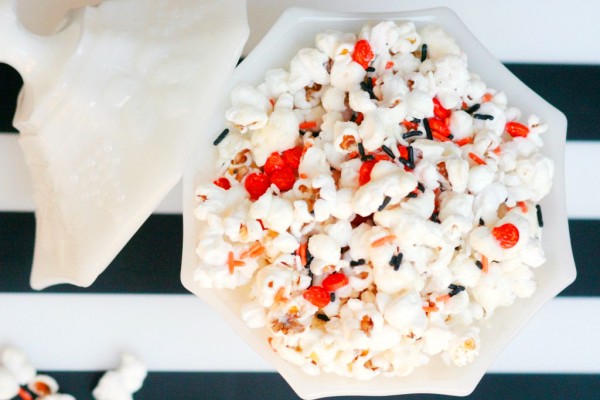 | | |
| --- | --- |
| | |
Pop popcorn on stove. You do NOT want to use bagged microwave popcorn for this. Stick with the real popcorn [wink].

Line a cookie sheet with either parchment paper or tin foil. Spread popcorn out in a thin, even layer.

Place white chocolate in a microwave-safe bowl and heat on high for 30 seconds. Stir. Continue microwaving for 20 second intervals, stirring until melted and smooth. Do not overcook the chocolate as it will ruin the texture.

Stir white chocolate, cake mix, and oil into a creamy batter.

Drizzle batter over popcorn as evenly as possible.

Let the popcorn cool and harden. Break apart and serve!