It always a thrill to get to see how customers use our products. When you share on Instagram and Facebook, we do a collective happy dance here at Superior Celebrations. We were so excited to see how Lindsey from Lindsey Portugal Studios used our Gender Reveal Confetti Cannons at her gender reveal party. For those of you looking for some gender reveal inspiration, here is a fresh and fun concept for your party.
What Will It Bee?
Lindsey and her husband, Ivan, are expecting their second child in December. While they had a small gender reveal party for their first child, Noelle, they wanted to take things to a little grander scale with number two. As a photographer and illustrator, Lindsey has plenty of creativity and talent at her disposal. She admits that she "tends to go overboard" and wanted to keep this party relatively simple.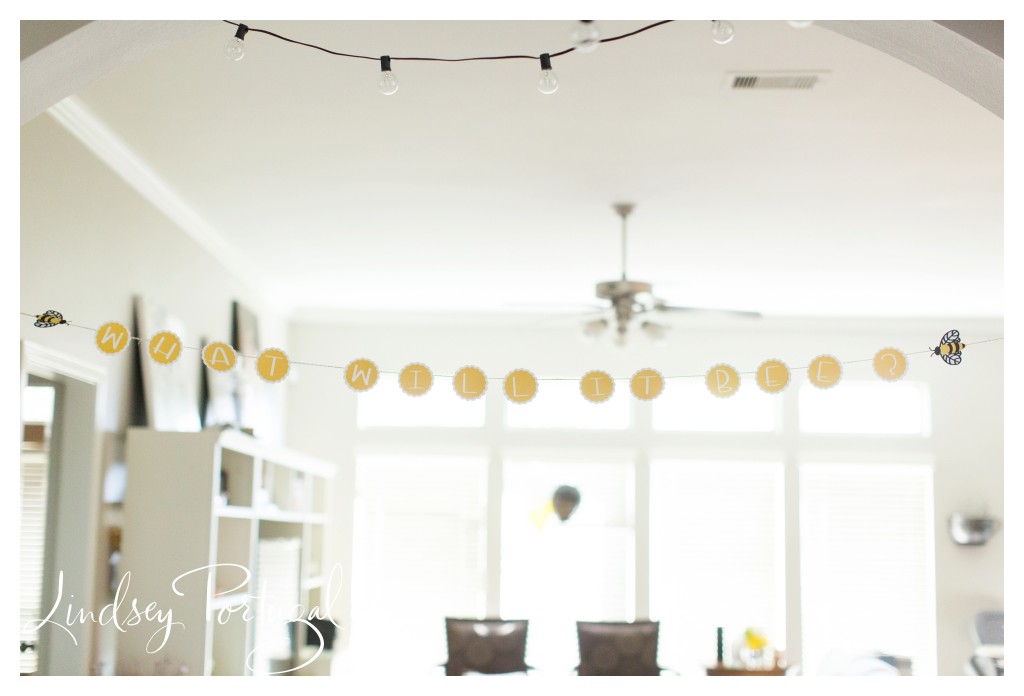 Lindsey chose a "Bee" theme to stay within a gender-neutral zone, but still provide plenty of sweet details. We love the simple combination of yellow, white, and beige incorporated into the decorations.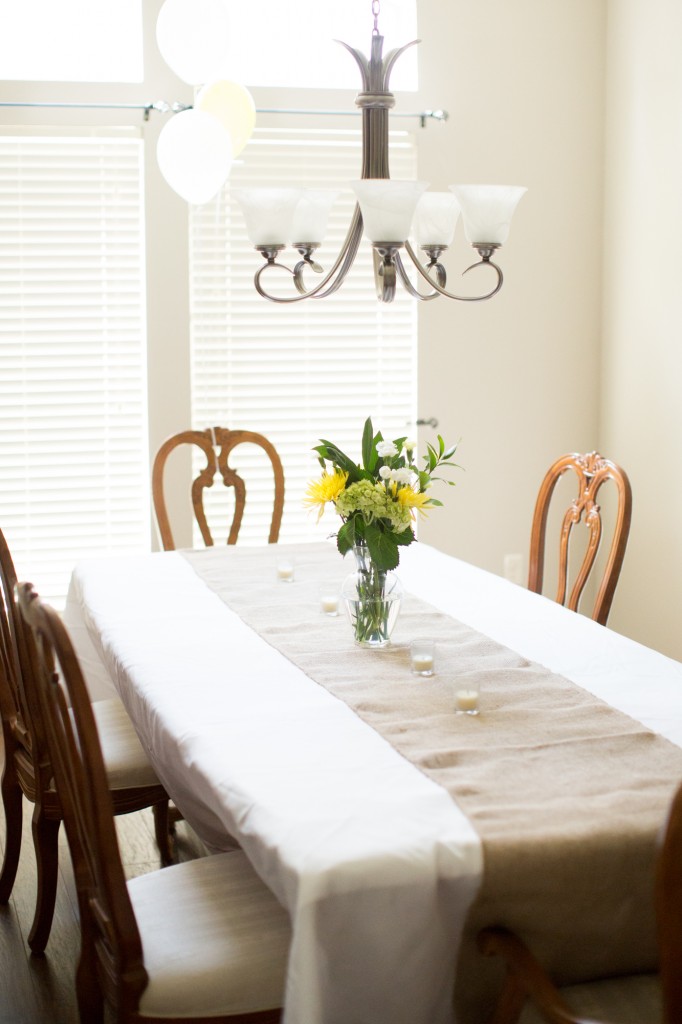 For favors, she made up little jars of raw honey from Houston Farm To Home. Handmade beehive tags and mini honey dippers completed the gift. How cute are these?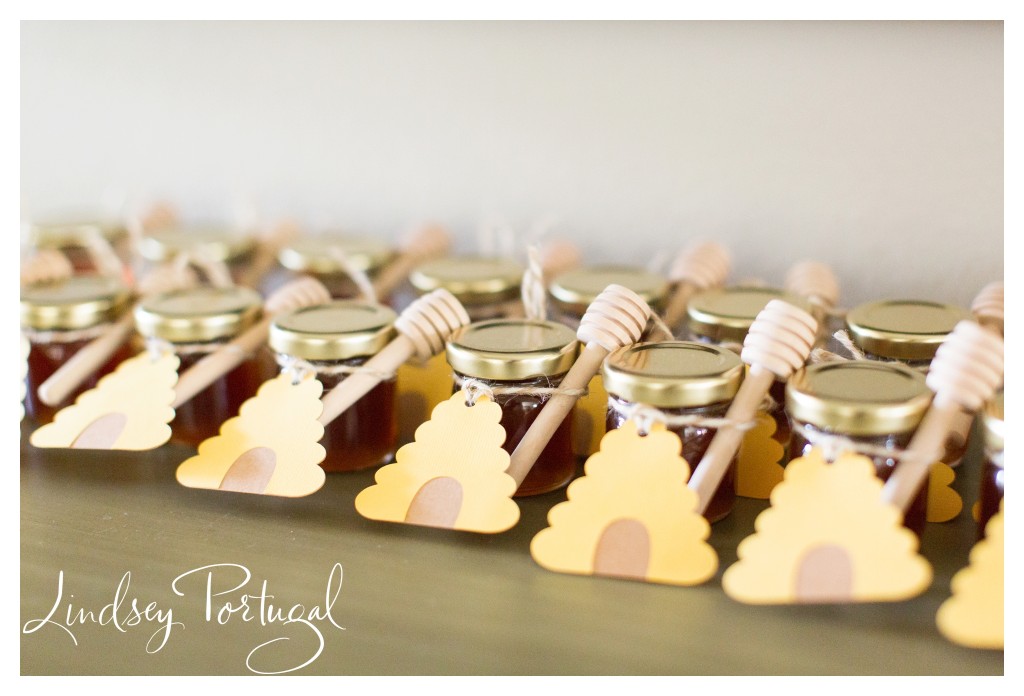 She kept things low-key and casual by serving guests from a baked potato bar–genius! And opted out of doing any games or activities:
I am not a big game person (even with baby showers) so I wanted the event to be more of a "socialize" event – casual. Everyone kind of made their guesses known beforehand though. I would say it was about half and half on the team boy/girl. Although the majority of my family was "sure" it was a girl.
A clean-eating enthusiast, Lindsey purchased gluten-free cupcakes from The Gluteny Bakery in Houston. Be sure to follow them on Instagram for some delicious inspiration.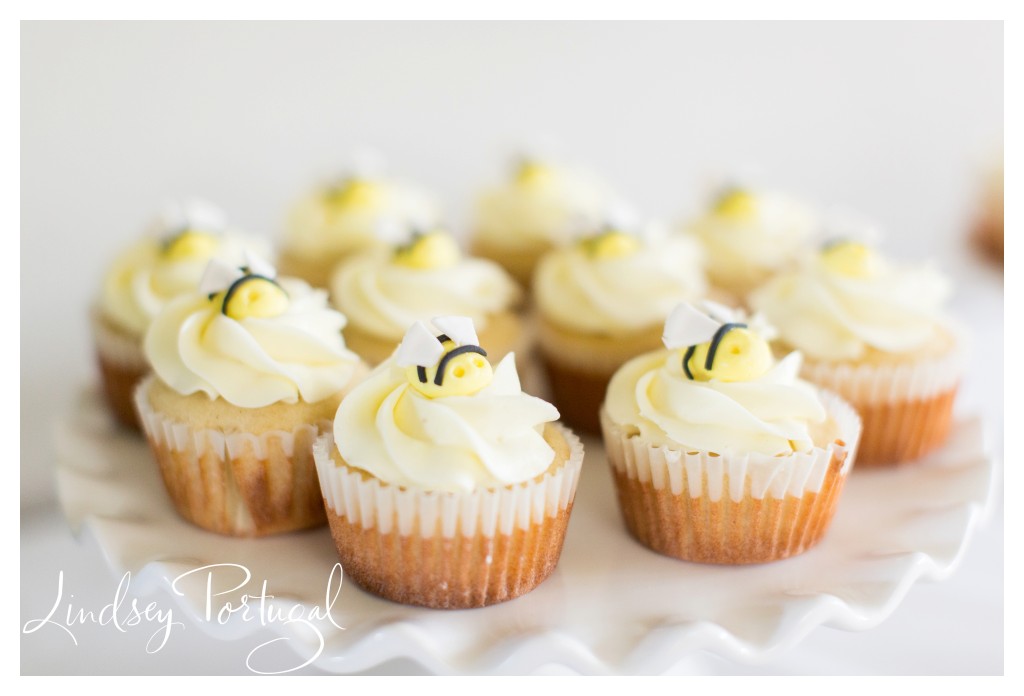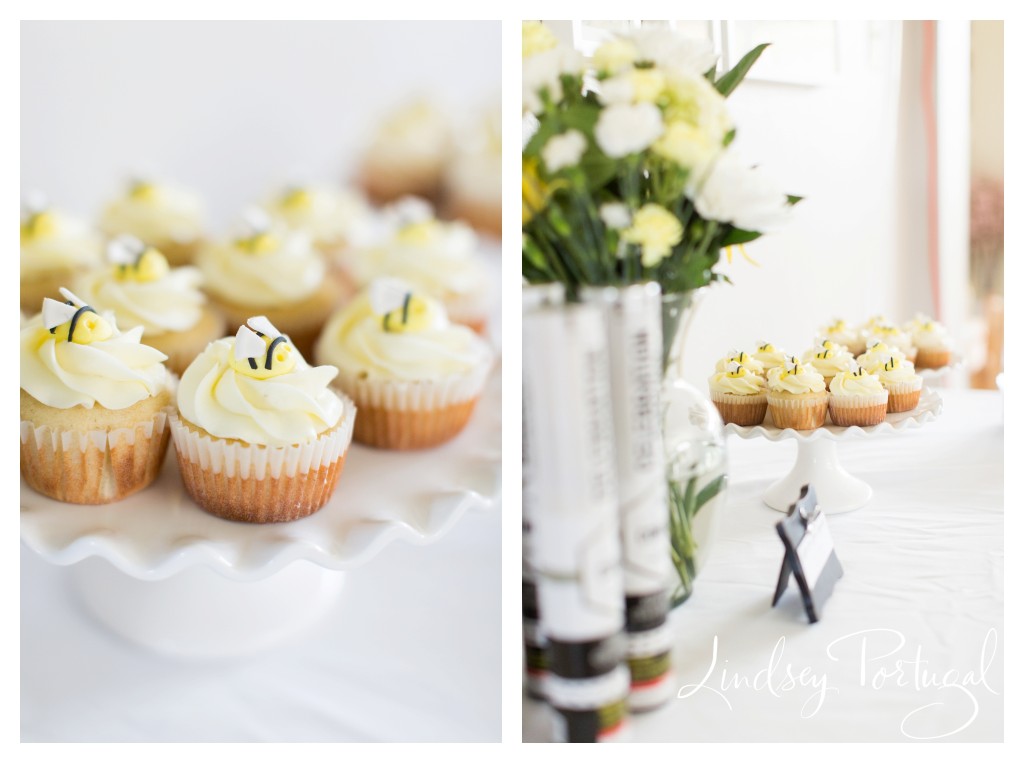 For the big "reveal," Lindsey and Ivan used our Gender Reveal Confetti Cannons. While they both already knew the gender of their baby, they wanted to capture the moment when their friends and family saw the confetti.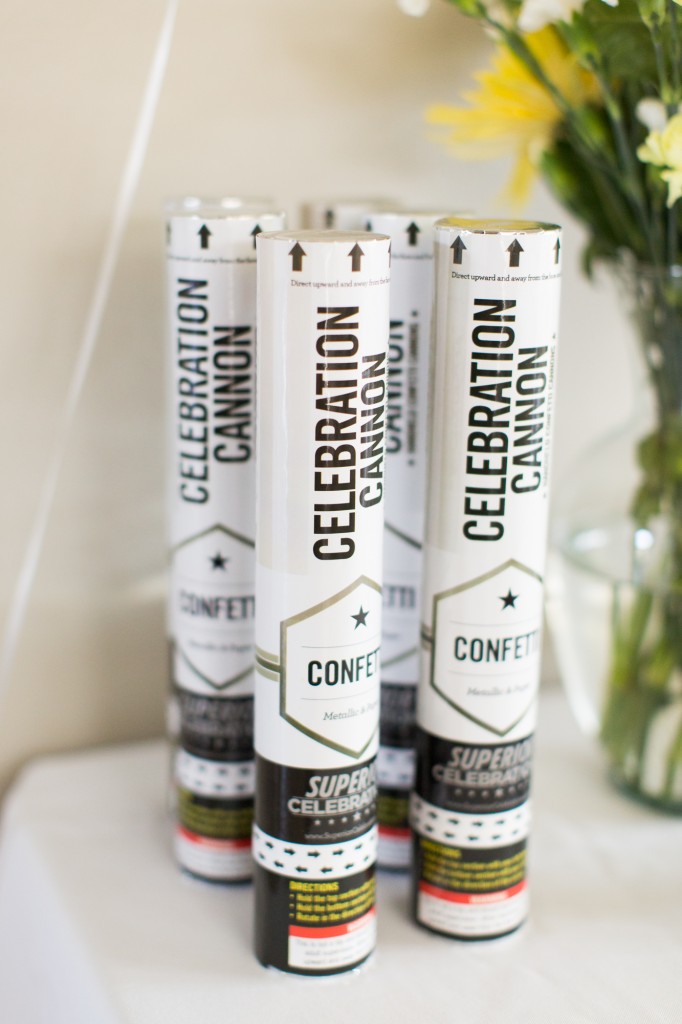 Lindsey took pictures while Ivan videoed the reactions. You can see the expectation and excitement before the launch!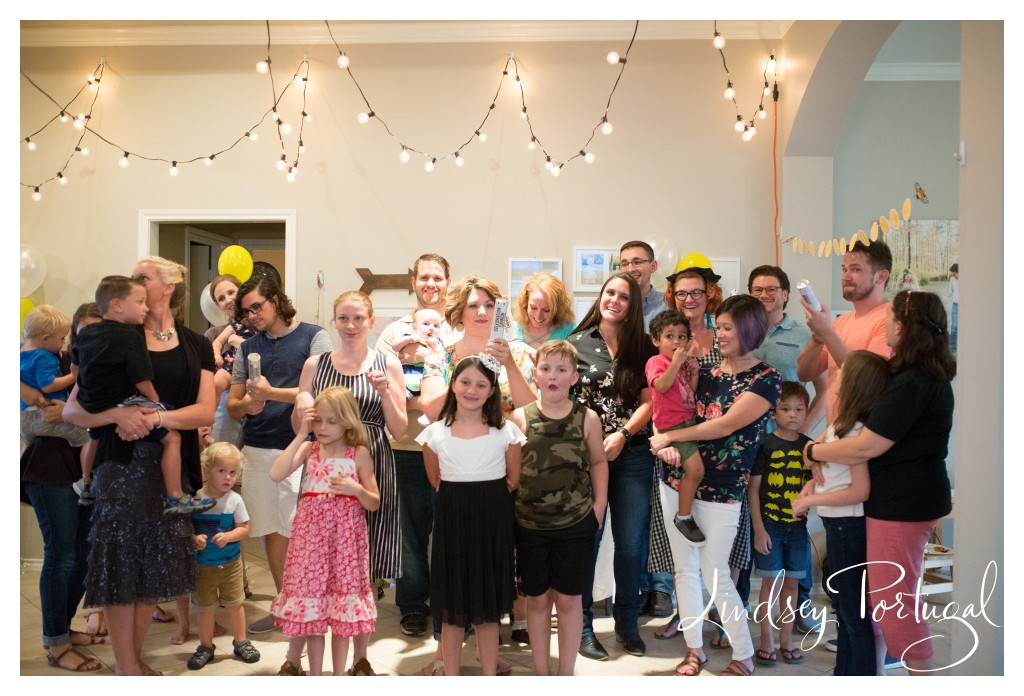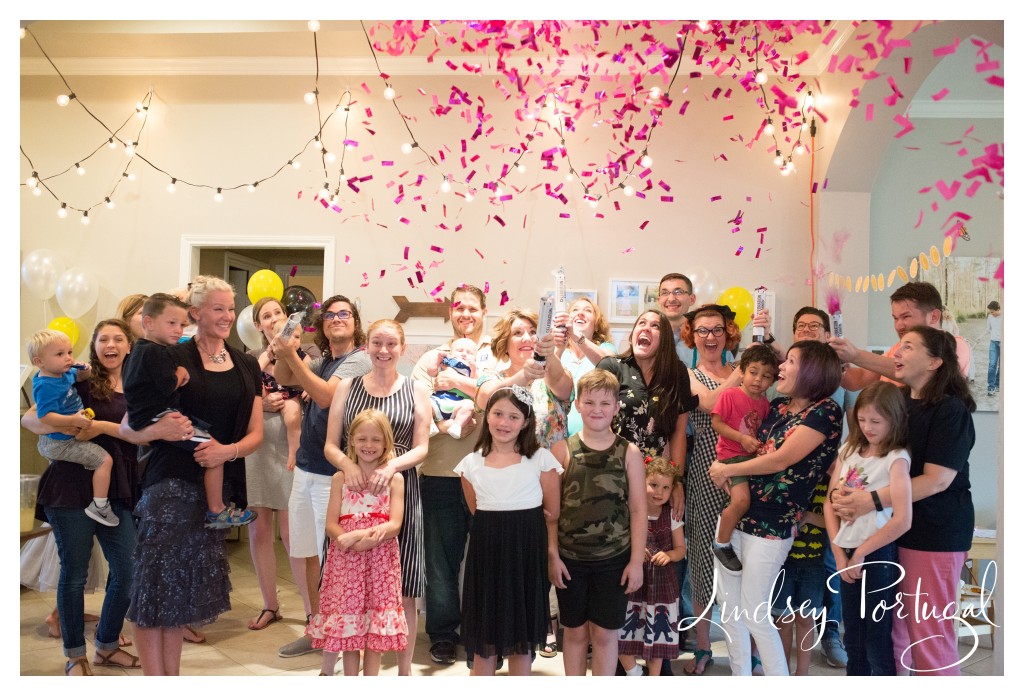 They used about five cannons and the effect was beautiful. Lindsey thought five was the perfect amount for her crowd, especially for the kids. "The kids were literally making 'confetti angels' in the ground after they went off."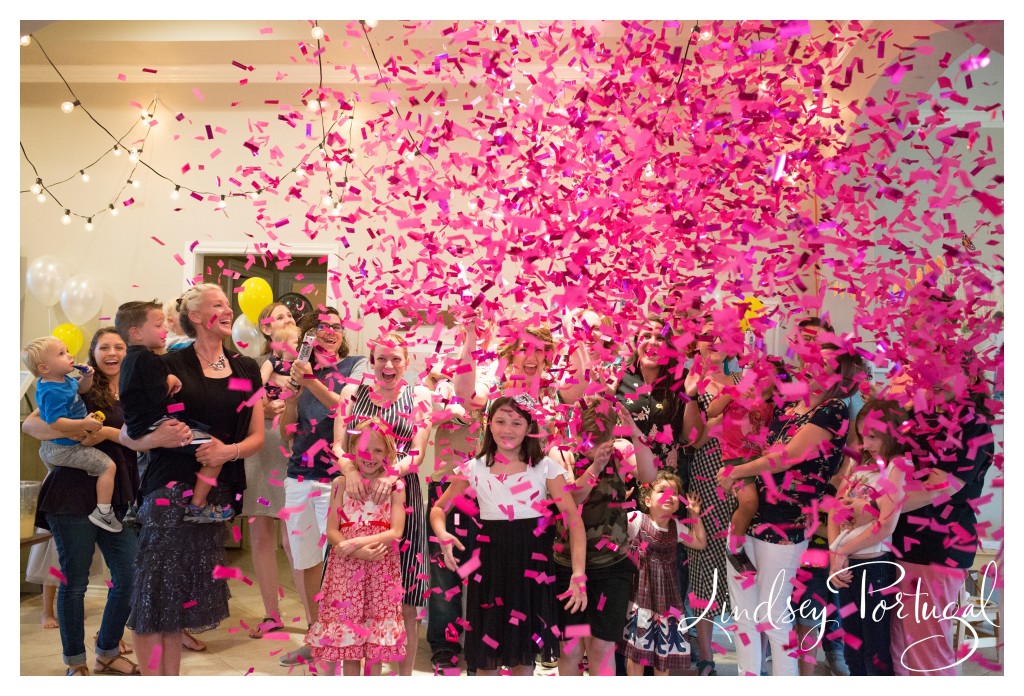 Everyone cheered for baby girl number two, and the kids had fun playing in the fallen confetti. Lindsey said her daughter, Noelle, would "pick up the sticks and say 'boom pink!' They also had tons of fun using the Melissa and Doug kid cleaning kit to sweep all the confetti around. It was seriously tons of entertainment for the kids."
All in all, it was a wonderful time spent with friends and family, celebrating the arrival of a new little girl. Congratulations, Lindsey, Ivan, and Noelle! We are so honored to have been a part of your great day.
***********
Are you having a gender reveal party? Be sure to tag us on Instagram or Facebook so that we can share. We welcome featured parties, weddings, and celebrations and would love to showcase your day! Email hillary@superiorcelebrations.com for collaborations.