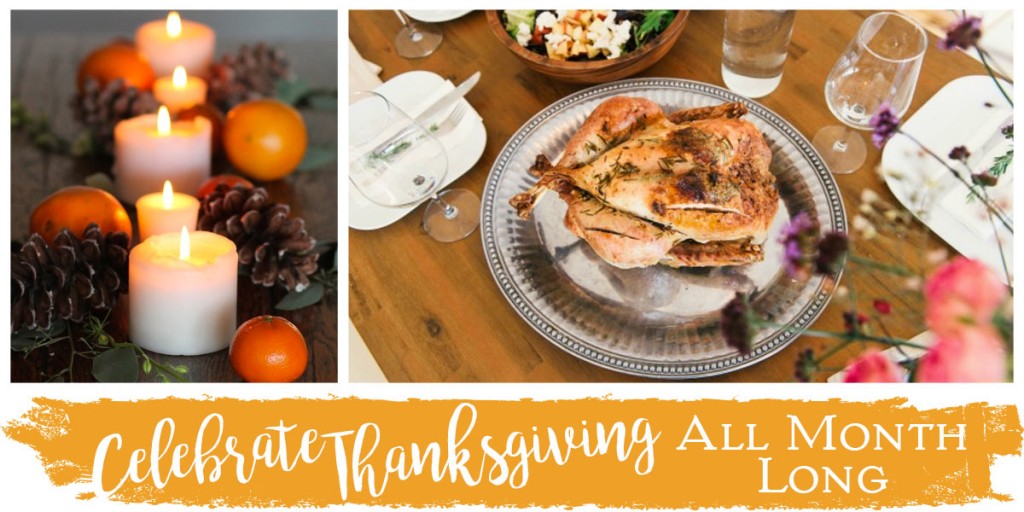 In the wake of a tumultuous election season, Americans find themselves needing Thanksgiving. A brief perusal of Facebook or twitter feeds will reveal just how divided the American people find themselves today. And while many are dreading the advent of the holiday season, we are of the mindset that Thanksgiving can help heal our country.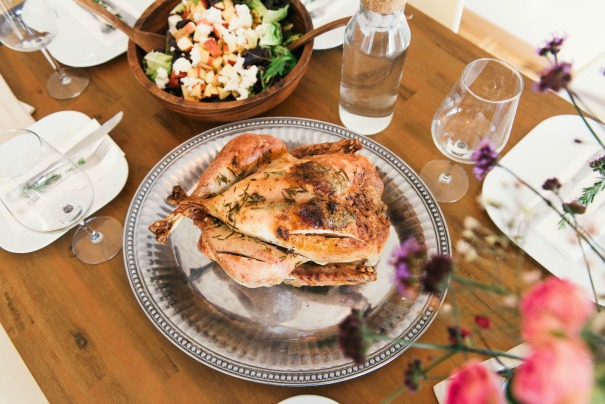 As a culture, we have definitely gotten into the habit of allowing Christmas to overwhelm any enthusiasm we might have had for Thanksgiving. This year, let's give Thanksgiving a chance and celebrate it to the fullest.
1. Make a Thankful Tree
Instead of hauling out the Christmas tree before Thanksgiving, consider making your own Thankful Tree. What is a thankful tree? A thankful tree can be anything from some twigs thrown together, to a papier-mâché tree, to a miniature Christmas tree (if you just have to *wink*). You can make ornaments from paper, chalkboard tags, or ribbons. Encourage your family to write down what they are thankful for and set your tree somewhere for all to see it.
It will serve as a daily reminder to be thankful and to actually practice gratitude. Did you know that practicing gratitude is actually good for your health? The world's leading scientific expert on gratitude, Robert A. Emmons, Ph.D., asserts that gratitude actually reduces toxic emotions like envy, frustration, resentment and depression. We could all use less of these feelings, right?
A thankful tree is also a great tradition if you have young children. Add another thankful "ornament" to your tree every day and see what your kids can come up with. You'll certainly find out what makes your children grateful and you'll be inspired to practice gratitude daily.
2. Host a Friendsgiving
You know how for Christmas we have multiple parties and shindigs to celebrate throughout December? Well, who says we can't do the same for Thanksgiving? Attributed to millennials as a new "pseudo-holiday," Friendsgiving is actually a genius way to enjoy Thanksgiving food more than ONCE a year. It's also an economical and inclusive way to bring together a large group of people who might not have access to a traditional Thanksgiving.
What are the rules of Friendsgiving? Well, they certainly are not set in stone, but the host usually cooks the turkey and then delegates dishes (potluck style) to the guests. This year, the No Kid Hungry Project is giving Friendsgiving feasts a chance to give back. You can sign up (for free) to turn your Friendsgiving event into simple fundraiser to feed America's kids. What better way to get into the Thanksgiving spirit than to actually do something that gives back? The Friendsgiving project is taking off on social media so make sure you check out how to get involved and add to the goodness that is happening there! Use these hashtags to join the conversation: #FRIENDSGIVINGNKH #NOKIDHUNGRY
3. Decorate for Thanksgiving
One sure-fire way to get into the Thanksgiving spirit before you get into the Christmas spirit is to decorate. What's great about Thanksgiving decor is that most of it is either super inexpensive or free. Yep, you can look to nature for many of your Thanksgiving decorations.
Take, for example, this gorgeous leaf mobile from Happiness is Homemade. All that is needed for this simple craft is a twig, paper, scissors, and string.
Or, send your kiddos out to hunt acorns. This can be a fun activity and afterwards you can paint them for a surprising and unique decor piece. Just make sure you read the instructions here to properly prep and paint your acorns. Placed in a dish, vase, or even scattered on the table–these acorns can add a lot to your Thanksgiving decor.
Scratching your head for Thanksgiving centerpieces? With some pinecones, clementines, and candles you can whip up a gorgeous scene! I love this idea because you can repurpose the pinecones for Christmas decor, and clementines are in season right now. Easy peasy.
We hope that you are inspired to make this Thanksgiving count by celebrating it to the fullest. It's the perfect opportunity to remember what we share in common instead of what divides us. Let's all get back on track by practicing gratitude and celebrating all that we have to be thankful for.