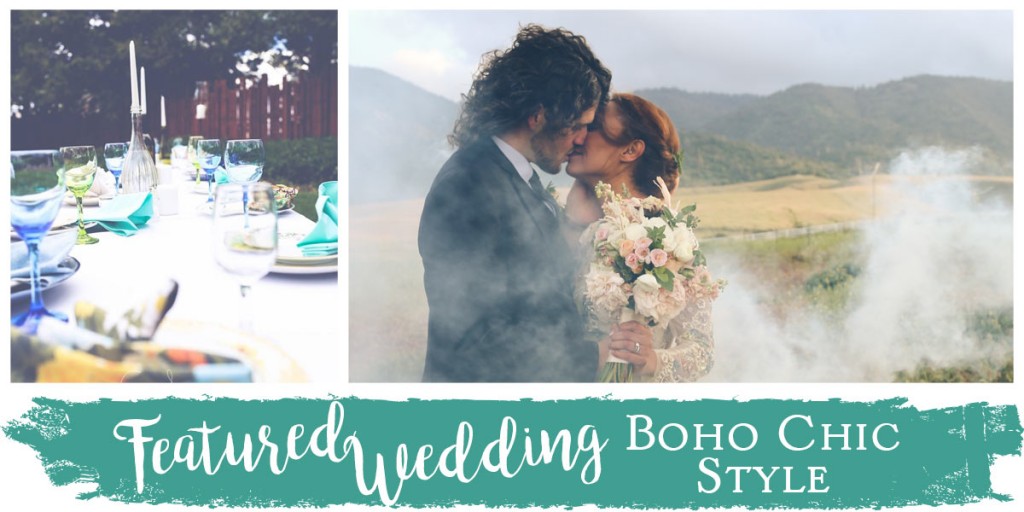 In the last decade, wedding trends have evolved from formal affairs to unparalleled personality statements. It's not that every wedding is a competition so much as every wedding is a unique, artistic composition. There is room for all voices in the wedding-planning field. Today's couples are seeking to express themselves while giving their guests unique and enjoyable experiences.
It is from the sleepy mountain town of Tehachapi, California that we want to present an exquisitely unique wedding from couple Kaylie and Erik. Erik came from Wisconsin. Kaylie was raised in California. They met in Mexico City while working at United World Mission. Erik was part of the leadership team that met Kaylie at the airport when she arrived in Mexico. When he saw Kaylie he leaned over to his co-facilitator and said, "If that girl stays in Mexico, I'm gonna marry her."
Needless to say, she stayed.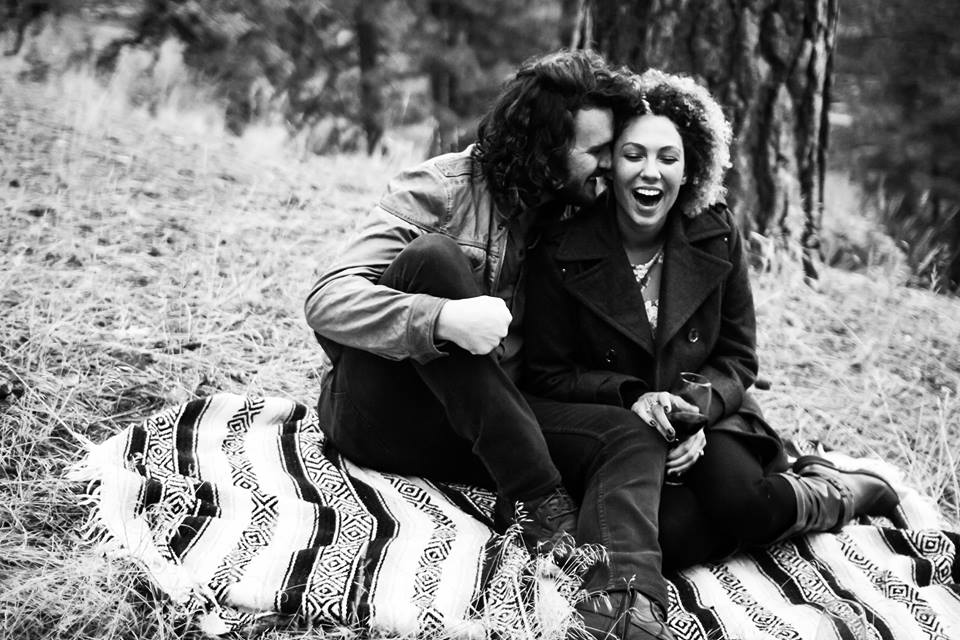 The sky was grey, and white mist curled around the mountains–giving them the perfect canvas to paint their story. The bright and happy colors popped in contrast with the muted sky. They could not have picked a better day for their wedding.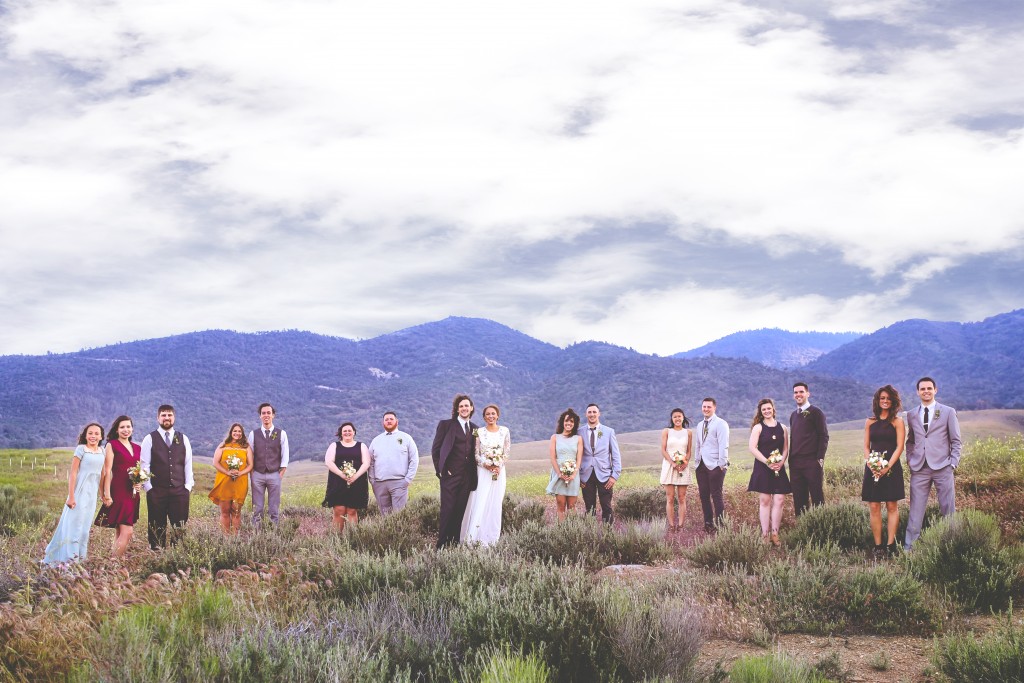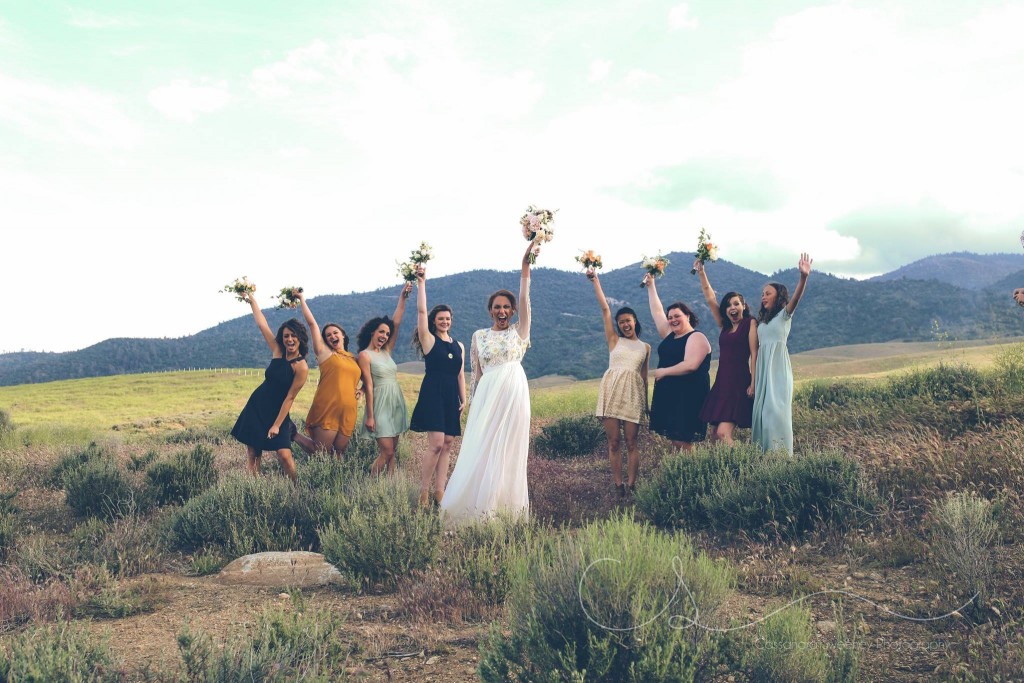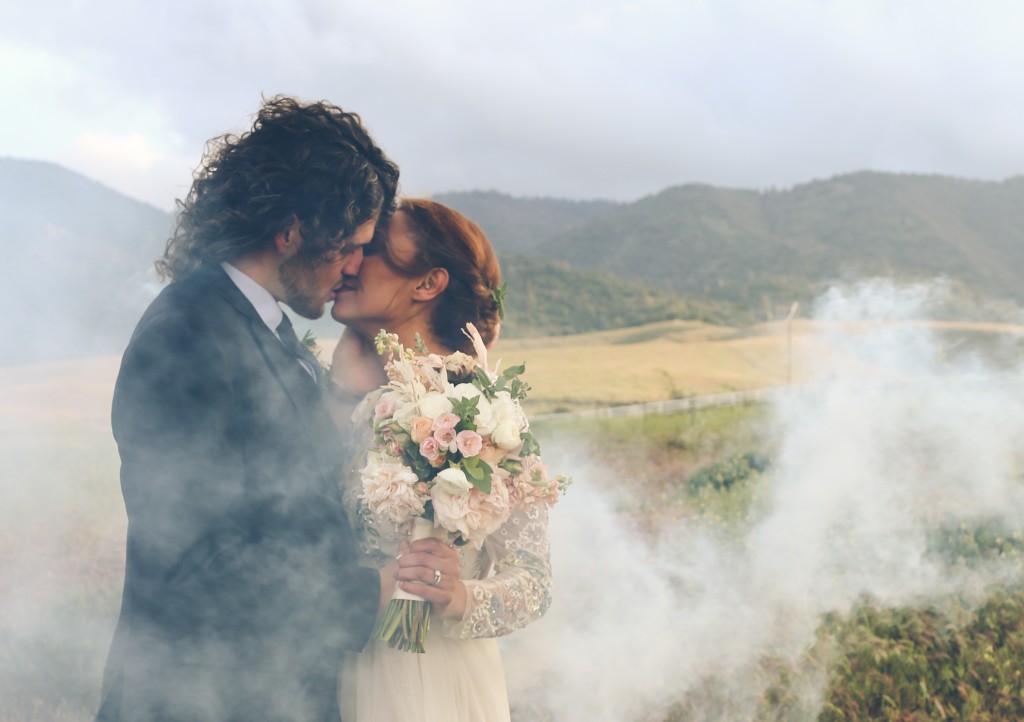 The wedding had a boho and vintage vibe from start to finish. Kaylie describes the process of choosing decor as being a sort of evolution of ideas. She said, "I didn't really know where I was going as far as a theme at first. I just knew we were in a budget and thrift stores were my best friends. I found most of my decoration at thrift stores–which turned my theme into a pretty eclectic feel. I love colors as well, so incorporated a lot of color into everything!"
Some brides like to control everything, which is absolutely in their rights as a bride. However, Kaylie found that the planning was a collective effort by friends and family. "The best part for me was seeing all the love and grace that people showed us throughout the whole planning process and on my wedding day. People were so incredible generous and willing to help that it really blew me away."
One of the many beautiful aspects of Kaylie and Erik's wedding was the pause in their ceremony for a time of worship. As a singer, music and worship are crucial aspects of Kaylie's life. Pausing for worship during the ceremony was a beautiful way to incorporate both personality and faith into their wedding.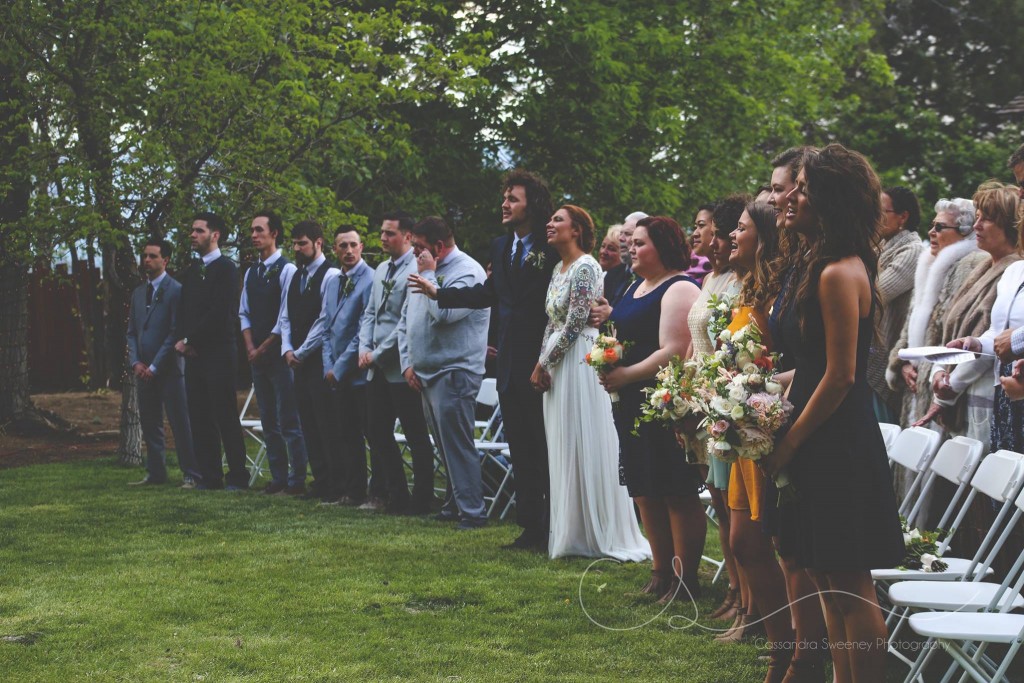 Vows, music, and a kiss sealed the deal and the party got into full swing.
You know how some people get under your skin–but in a good way? Kaylie and Erik are the type of people you just naturally root for, so their wedding was a celebration enjoyed by all.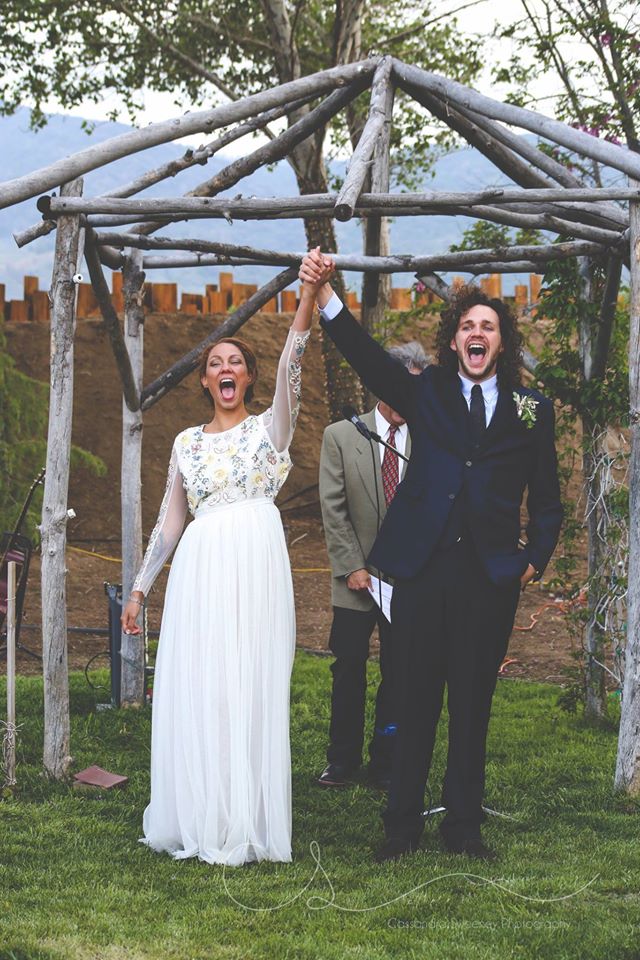 While the "party" vibe was largely due to everyone's happiness for the couple, Kaylie attributes the success of the wedding to their time spent in Mexico. "I think being in Mexico helped me if anything to learn how to throw a good party and that having friends and family near is a lot more important than a fancy or expensive wedding. We also can't pass up an opportunity to eat Mexican food, so we had to serve it at our wedding!"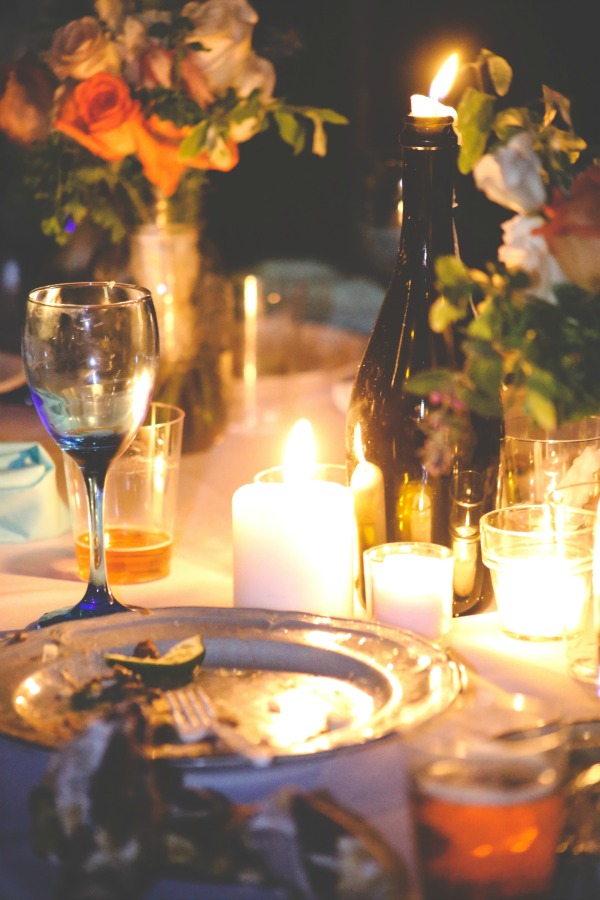 Guests enjoyed an endless supply of street tacos, rice, and beans. No one left this wedding hungry. Pro tip: if you're trying to decide what to serve at your wedding reception, tacos are always a good idea.
Fortified by tacos, everyone was ready for a massive dance party that lasted far into the night. Kaylie commented that the dancing was the biggest highlight of the day. "I could have just danced all night and skipped all the other parts!"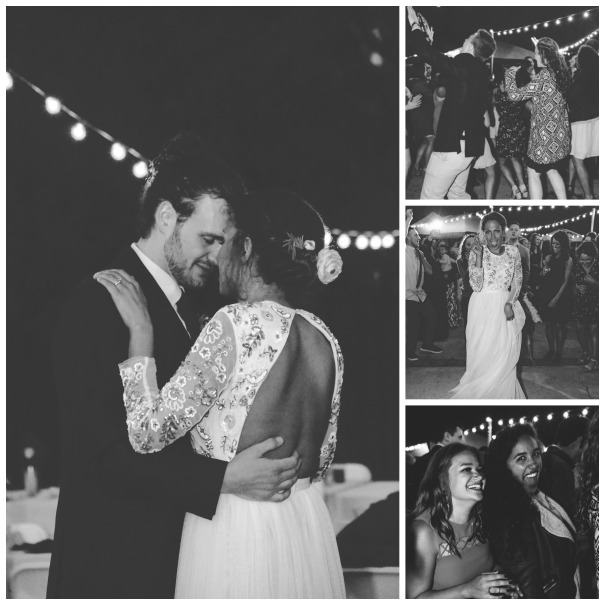 Superior Celebrations got to be a part of all the fun with our Multi-Color Wedding Confetti Cannons. A handful of groomsmen positioned themselves around the dance floor to blast off the cannons.
As you can see, the confetti added an extra touch of joy and fun. Confetti cannons definitely draw even more people onto the dance floor!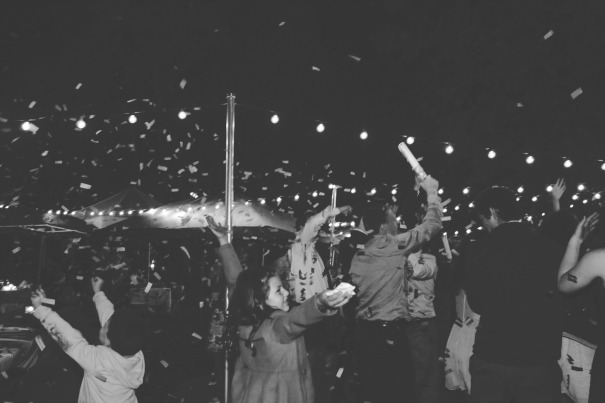 Overall, this wedding was an absolute blast for both the couple and their guests. Congratulations, Kaylie and Erik! We know you are going to live happily ever after. Thanks for letting us peek into your beautiful day.
Thank you to Cassandra Sweeney Photography for sharing your stunning photos!