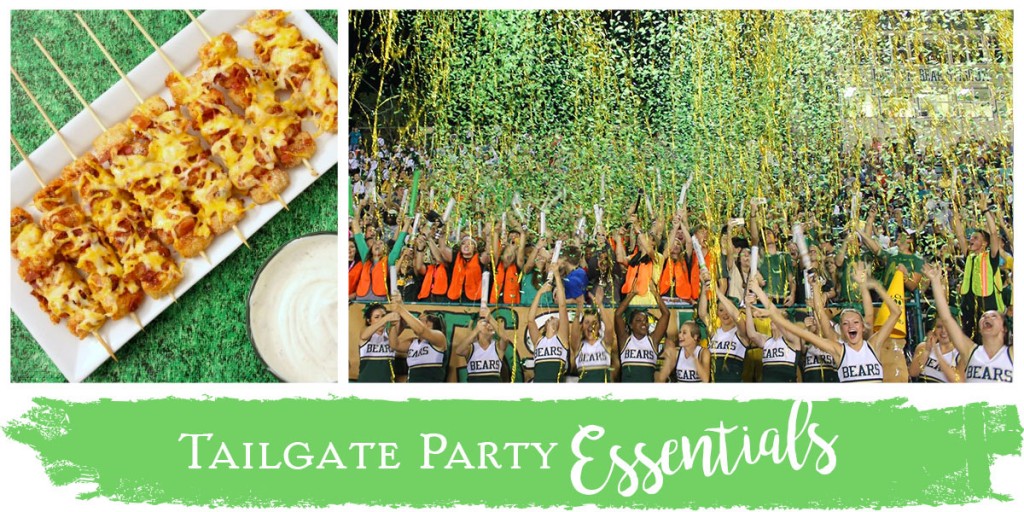 Raise your hand if you're happy it's football season!
For most Americans, football season is as sacred and beloved as Christmas. Football games encourage family and friends to gather, eat, and rally for their favorite teams. Football season typically consists of 256 games over a period of 17 weeks. So, if you do the math, that's a LOT of weeknights to watch football! We take this ultimate American celebration and break it down into some of the best tangible ways to celebrate. Whether it be a parking lot tailgate party, or a gathering in your living room, football deserves to be celebrated properly.
Getting Festive
One of the best things about football is the way fans get to participate in the game. Whether you don a cheese hat for the Packers, swing a Terrible Towel for the Steelers, or paint yourself blue for the Cowboys, you know that participation makes all the difference! We have some fun products that allow you and your family to participate on a whole new level.
Anyone have little kids? While a typical parking lot tailgate party might not be the best place for your littles, your living room can be the perfect middle ground for watching football AND keeping kids entertained.
So how are you going to keep them both engaged AND entertained?
Enter LED Foam Sticks! Our foam sticks have six different settings and can be set to your team color. Arm your kids with these babies and encourage them to wield them at every touchdown or field goal.
Hint: LED Foam Sticks are the perfect tool to educate your kids on the intricacies of football. Your kids will participate and be entertained without bothering the folks glued to the TV screen.
Another fun way to participate with your team is to use our confetti cannons. Yes, we realize this takes your living room from "comfortable gathering place" to "epic game space" and we are perfectly OK with that. Our confetti cannons are an exciting way to celebrate your team's progress while blasting your space with color and fun.
We have multiple color/metallic options and know that shooting these cannons will be a highlight for your kids and guests. Whether you choose to blast them at every field goal, or wait until the end of the game, we know our confetti cannons will make your party the best ever.
Looking for yet another way to occupy your kids AND celebrate your favorite team? Our glow necklaces and glow necklaces are both entertaining and affordable. They are great party swag for your guests and accentuate your team-based party theme.
Getting Fed
Half the fun in watching football is eating guilt-inducing foods, right? When it comes to menu-planning your football feast you want to bring together the flavor of comfort foods and the luxury of being a couch potato.
Loaded Tater Tot Skewers are the  perfect appetizer or side dish for tailgate/couch parties. You can make these ahead of time and heat them up when you are ready to serve. What do they consist of?
Tater tots. Cheese. Bacon. And ranch dip. Hallelujah.
You might be tempted to bust out the BBQ during your game day shenanigans, but we have found a better way. Instead of slaving away over a hot grill let your crockpot handle the cooking. Slow cooker Buffalo Chicken Sliders  are the ultimate indulgence for your feast! Spicy, delicious, and easy to prep. Guests can assemble their sandwiches straight out of the slow cooker and you won't have to miss a minute of the game!
If you ever attended a football game as a college student you will remember the gloriousness that is Puppy Chow, also known as Muddy Buddies. While the name might be off-putting, the combination of Chex cereal, chocolate, peanut butter, and copious amounts of powdered sugar is absolutely delicious. Again, this is a treat that will not take you away from your couch or lawn chair. Just beware–one handful is all it takes to unleash a serious Puppy Chow addiction.
Finally, what's a tailgate (or living room) party without a cooler of drinks? Why not surprise your guests by adding some game day flair to the cooler? Our LED ice cubes add a fun element of surprise to your beverage display. With a simple one-button operation you can transform the cooler with team colors.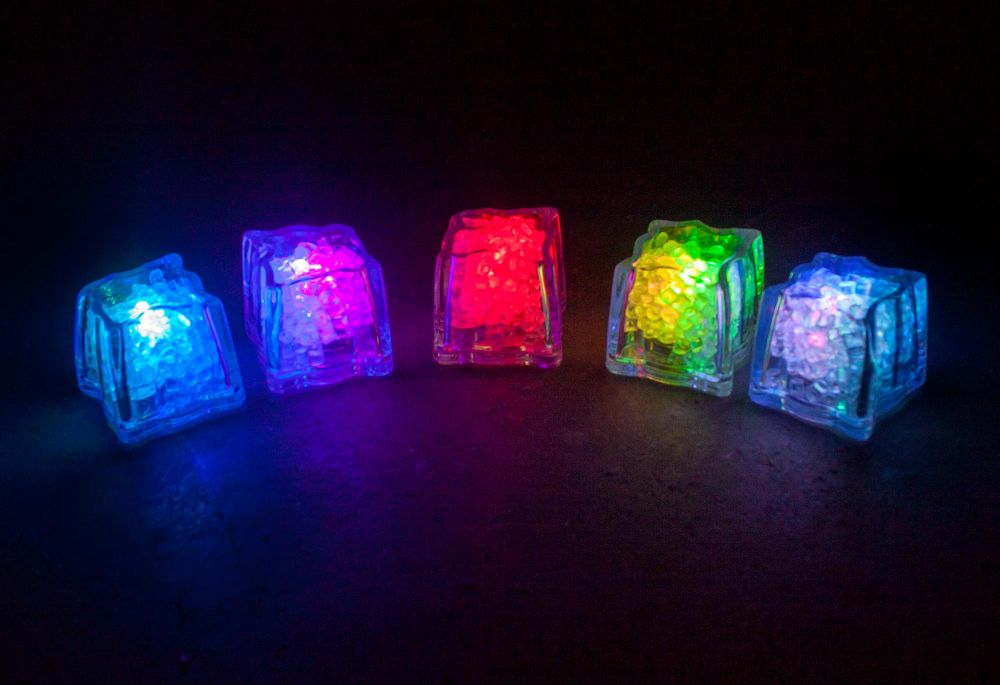 We know that being in the stadium (or the stadium parking lot) offers an indescribable feeling of camaraderie and excitement. But we also know that camaraderie and fun can fill any room where people are willing to channel their energy. Whether it be on the sidelines, the parking lot, or by a TV stand, we hope that Superior Celebrations can play a part in your game day shenanigans.