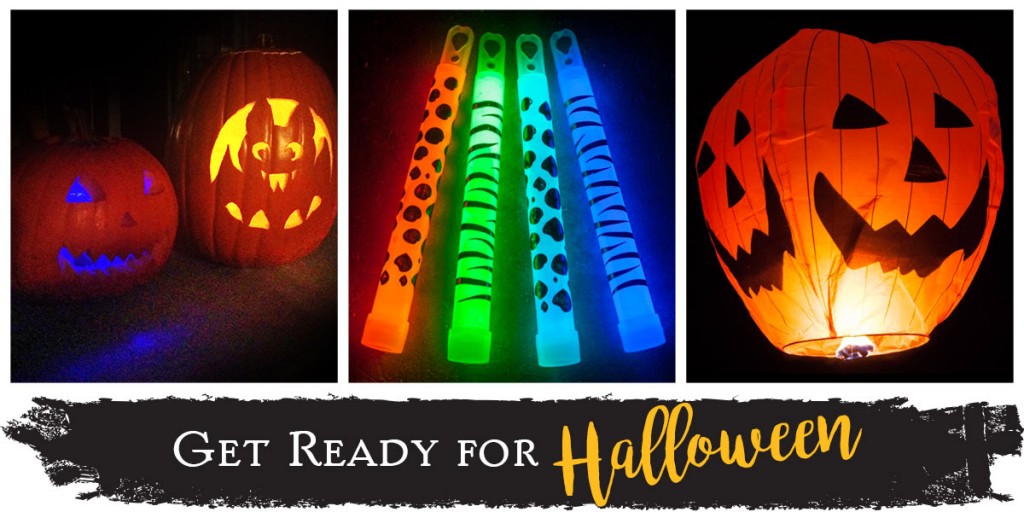 It's the most wonderful time of the year! Here at Superior Celebrations we celebrate Halloween with as much gusto as Christmas. It's a holiday that we have covered on all fronts, and we want to share some of our favorite products with you. So get out your shopping list, and start planning your Halloween festivities.
Jack-O-Lantern Supplies
Pumpkin season really kicks off whenever Starbucks releases the highly-sought-after Pumpkin Spice Latte. Call it coincidence, but once the PSL is on the menu we are bombarded with everything pumpkin. Beyond the delicious food, drinks, and smells that come from pumpkins, we love them for the festive decor they provide.
What Halloween is complete without some pumpkin carving? Whether you choose to traipse through a crunchy field or simply stroll through your local grocery store, we urge you to secure a pumpkin and plan your carving. There are plenty of templates out there for pumpkin carving, and depending on your skill-set you can pretty much depict anything on a pumpkin canvas. For those who like the classic and simple approach, Reader's Digest has put together a great collection of free templates you can choose from.
While planning your pumpkin carving it's important to think about how you will light it. We are partial to our LED ice cubes and glow sticks for lighting your jack-o-lantern. The LED ice cubes are fun because they have six different modes to choose from. You can select from red, green, blue, purple, white, and color-changing. Obviously each color will change the effect of your jack-o-lantern in fun and unique ways. Our ice cubes are small, but mighty and really deliver with light!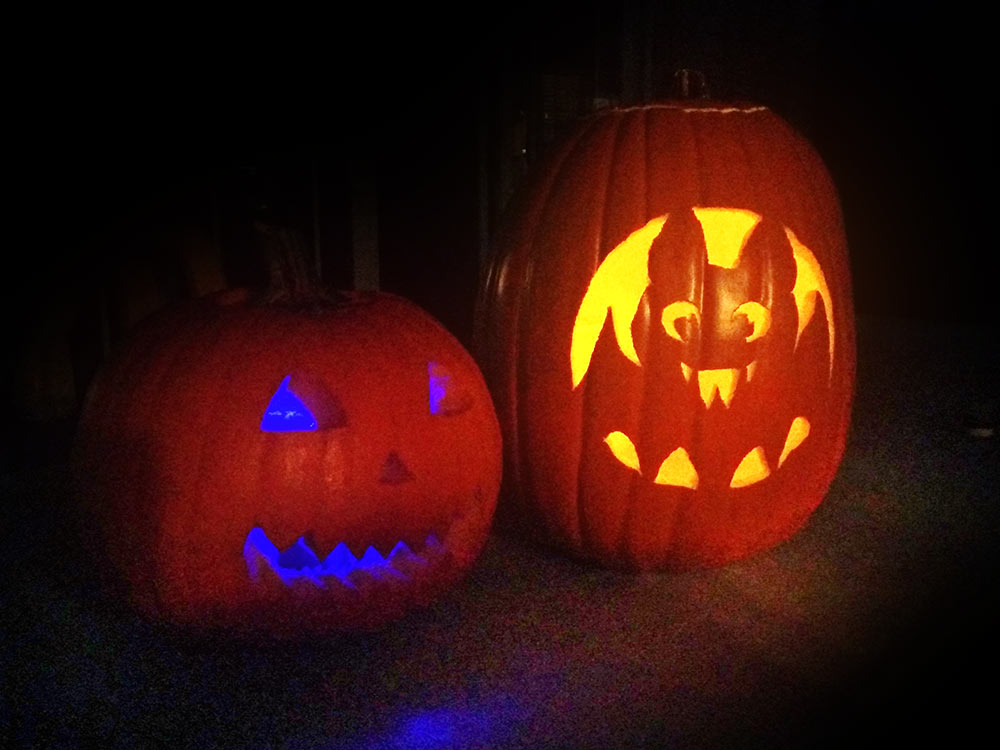 Our glow sticks measure at six inches long, and are a great option for lighting medium to large pumpkins. Green or yellow are the colors for our classic Halloween glow sticks, but there are more options in our Animal Print Glow Sticks.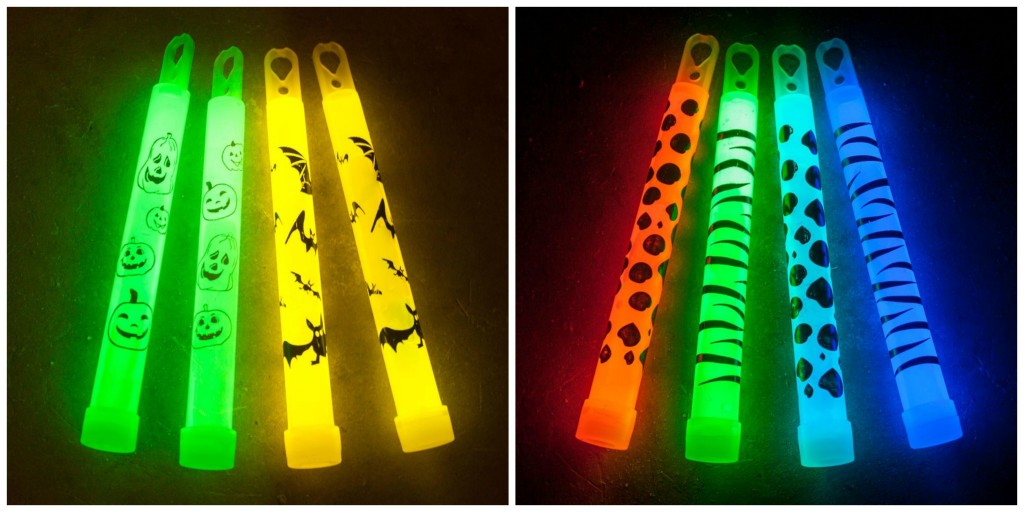 Trick or Treat Swag
If you have kids, you know that trick-or-treating ranks right up there with Christmas morning. There is nothing more delightful than dashing through the neighborhood collecting candy. Just watch a few Jimmy Kimmel pranks of parents taking Halloween candy—trick-or-treating is serious business.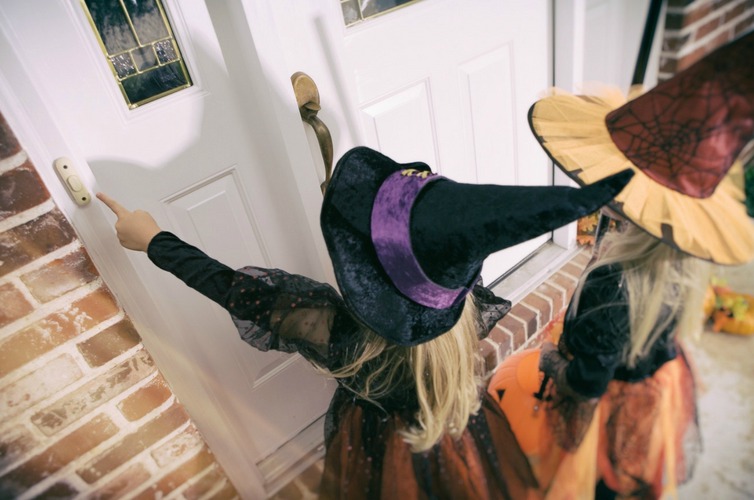 You can keep track of your little witches and warlocks with our glow stick lanyards. Another idea is to use our glow bracelets and necklaces for a larger group of trick-or-treaters. Loop the bracelets around your stroller and transform it into a parade-worthy float.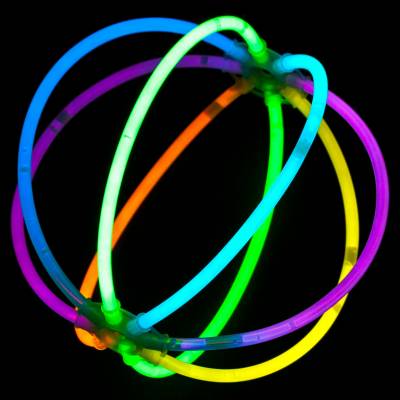 Our glow products also make great alternatives to passing out candy. Glow items are popular for both parents and kids. With our BOGO sale going on right now, you can purchase a large quantity of glow products at a very affordable price.
Halloween Party Magic
Are you planning a spectacular Halloween party? While there are plenty of spooky products to purchase from Target and Walmart, we have a couple of products that are particularly unique. We know you'll want to light your pumpkins with our LED ice cubes, but we would be remiss if we didn't mention how beautifully they light up a drink. Place in a punch bowl or in individual glasses to add more that extra touch to your party.
Lastly, we have a great way to close out your party. Our Halloween sky lanterns are the perfect way to wow your guests and fill the night sky with color. Our sky lanterns are made with fire-retardant material and are 100% biodegradable.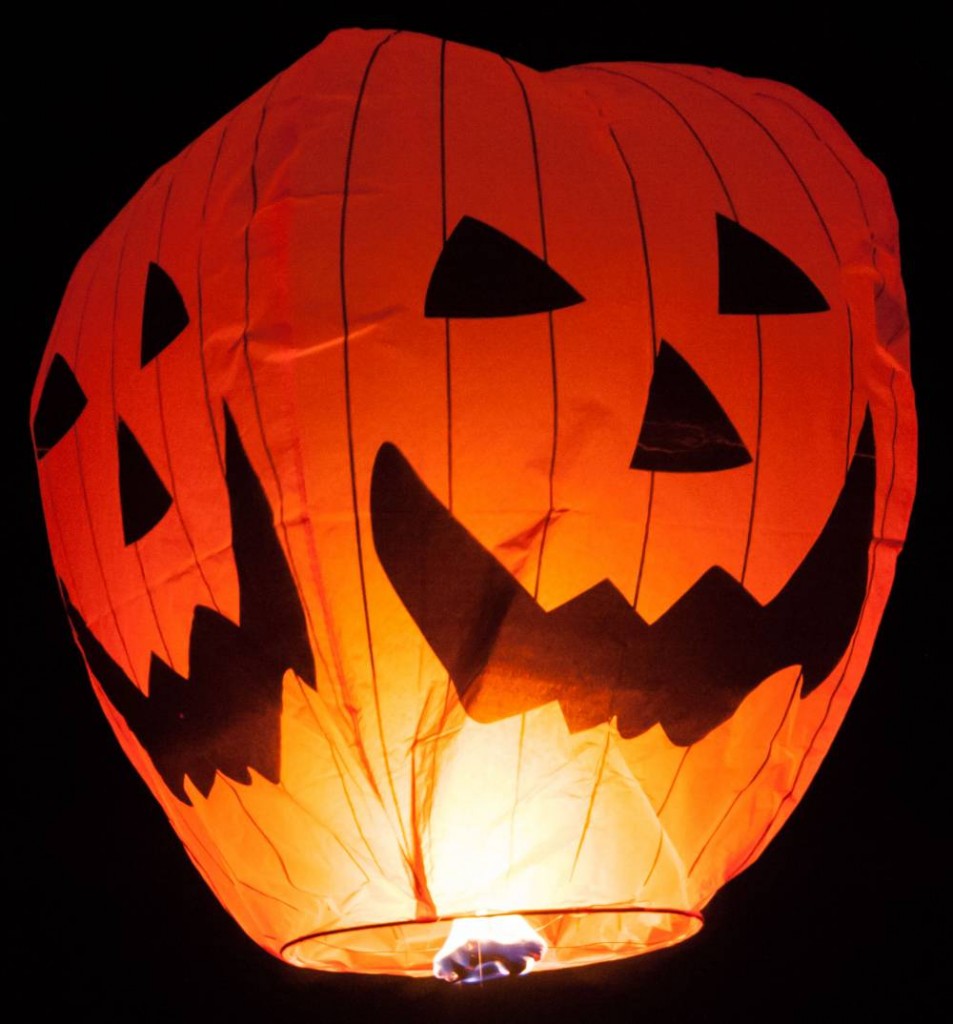 So yes, they are both beautiful and safe. They measure 36" tall, 16" in diameter at the base of the lantern, and 23" in diameter at the top of the lantern. Seeing these beauties in action will make your event memorable for years to come.
We are almost half-way through the month and there is still plenty of time to prepare for Halloween. Make sure you check out our Halloween page and take advantage of our great BOGO glow sale. When you use our products for your Halloween festivities please be sure to share photos as we love seeing our happy customers 🙂 Have another way to use our favorite products? We'd love to hear your ideas!