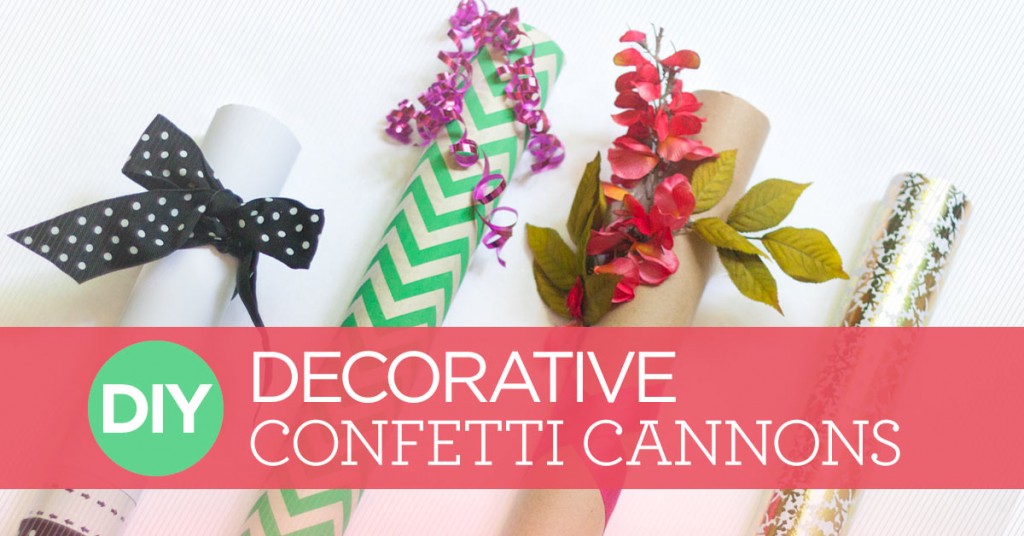 What's a party without confetti? Confetti cannons are some of our top-selling products. These compact cannons pack a lot of fun in their 12″, 18″, and 24″ tubes. A popular choice for wedding exits, dance floors, and parties, confetti cannons make your occasion even more memorable.
While they are absolutely perfect on their own we thought it would be fun to get crafty and dress them up a bit. This simple DIY takes the confetti cannon from being a prop, to an actual decor piece. Taking the time to decorate your confetti cannon will add the perfect, thoughtful touch for your wedding or party guests.
First off, black and white covered confetti cannons.
Graduation season is almost here and decorating with black and white is a classic choice. You can accent your graduation décor with gold or silver as well. Since it is such a celebratory occasion, plan ahead with these cute black and white cannons. They work really well with our 12" Silver Metallic Confetti Cannon.
Simply take blank, white card-stock and glue or tape it onto your confetti cannon. You will need to have separate pieces for the top and bottom of the cannon. The cannon is popped with a twisting motion, so it's important that your covering still allows this. You'll see where the existing product label is separated and can use that as a guide.
We chose to accessorize with a ribbon bow. It's definitely not essential, but simple touches that correspond with the overall theme go far. You could even add a splash of glitter for extra bling, although that Silver Metallic is going to unleash a gorgeous shimmer when it's launched!
Floral accented confetti cannons.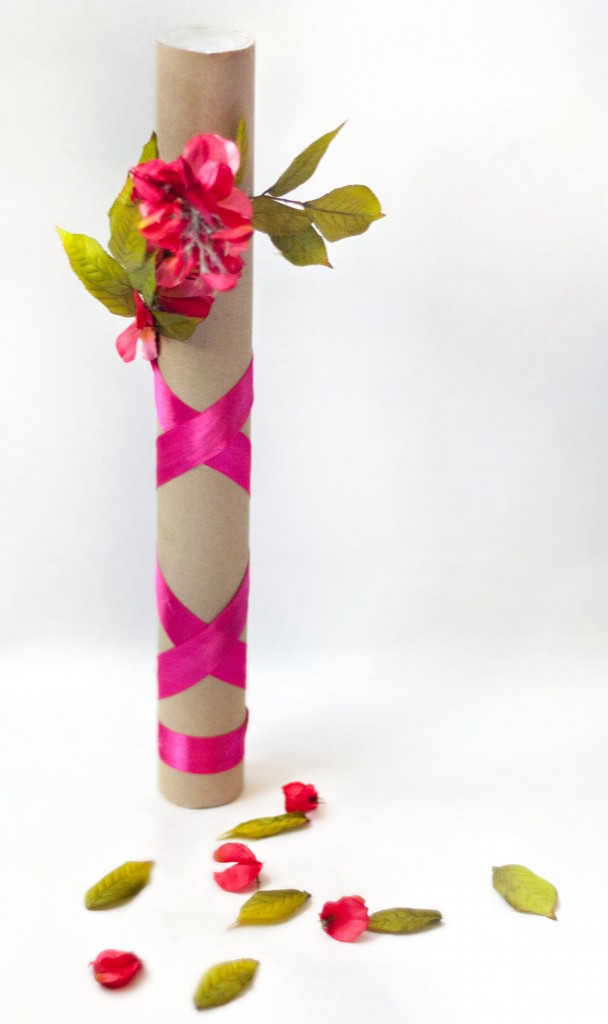 I love this spring-inspired wrapped confetti cannon. Using brown packing paper, I covered our Multi-Colored Wedding Confetti Cannon, and secured it with tape. The packing paper is a budget-friendly choice if you're doing multiple cannons. It's also a versatile canvas to play with. You can splurge with ribbon and floral accents.
You could tie a bow, tassel, or even lace the cannon up like a ballet slipper. Use hot glue to secure the silk flowers. The floral cannons would be beautiful at displayed in baskets at weddings or engagement parties.
Wrapping paper covered cannons.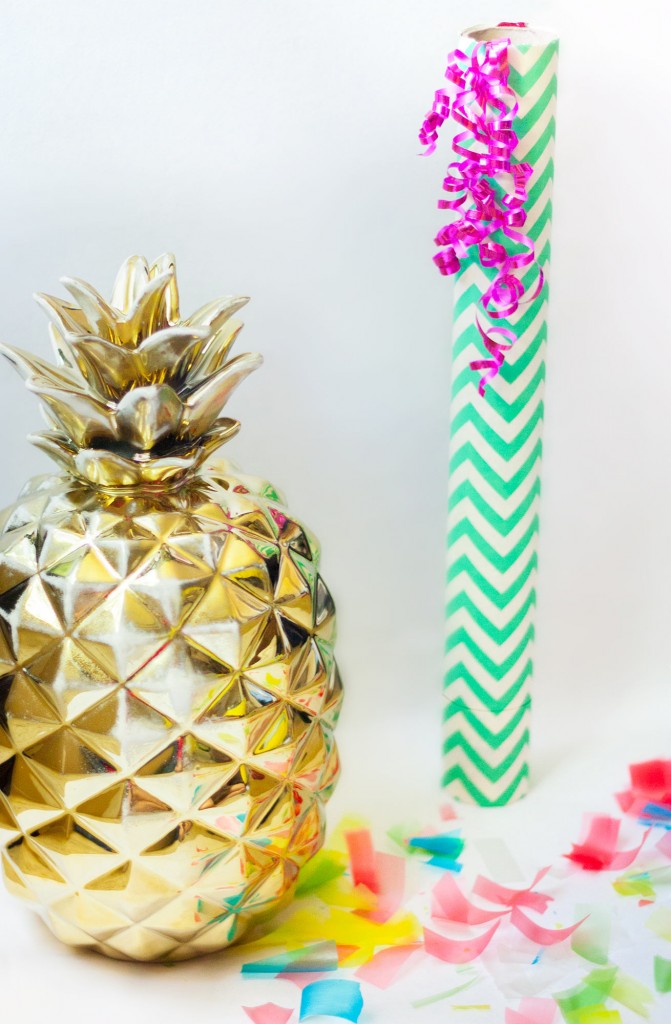 Do you ever just fall in love with wrapping paper? Please tell me I'm not the only one. Sometimes I buy wrapping paper just because it's so pretty I need it in my life.
If you happen to stumble upon gorgeous wrapping paper—buy it! And then wrap some of our confetti cannons in it.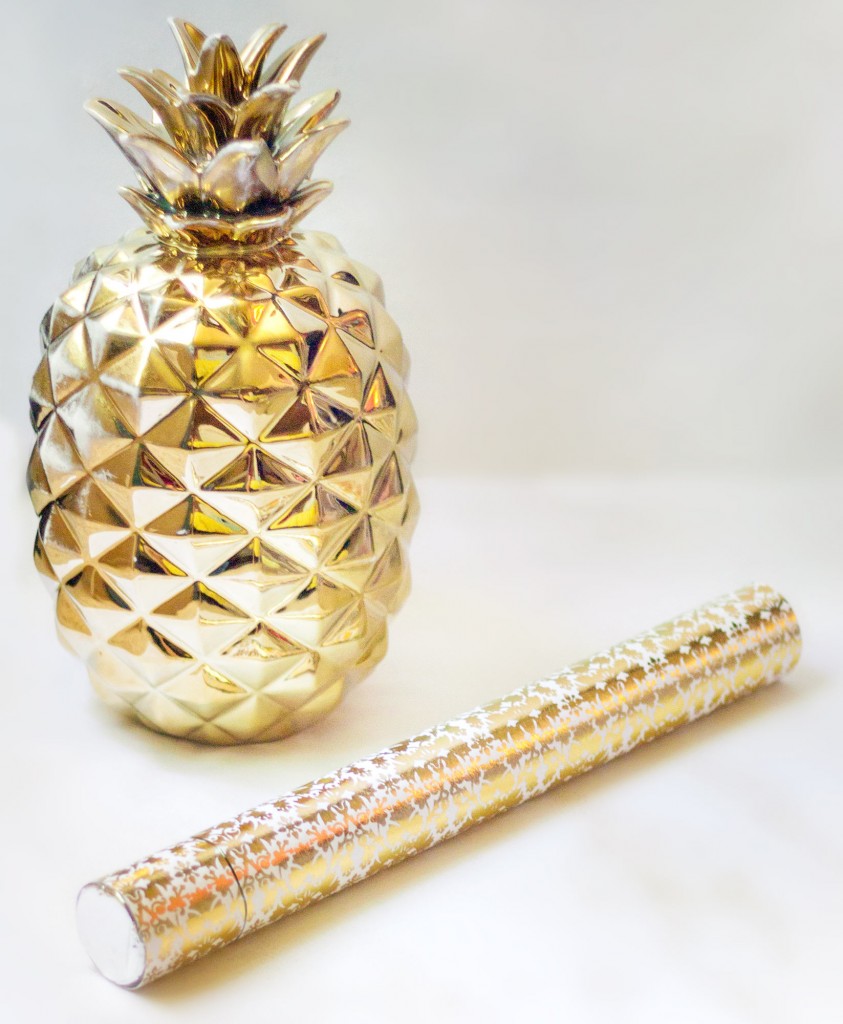 Confetti cannons are basically bottled happiness. We would all be better people if we found more reasons to shoot off confetti cannons. Got a promotion at work? Confetti cannon. Finally got that toddler potty trained? Confetti cannon. School's out for summer? Confetti cannon. Kids go back to school? Five confetti cannons.
Just kidding. But in all seriousness, find ways to celebrate and make your day extraordinary. We hope to be a part of your beautiful celebrations, so stock up now! If you choose to decorate your confetti cannon please send us your photos so that we can share.
If you are in a confetti-frame of mind, take a peak at our Confetti Love Pinterest Boardfor some great inspiration. You'll quickly learn that confetti is a theme unto itself. And it's so fun!